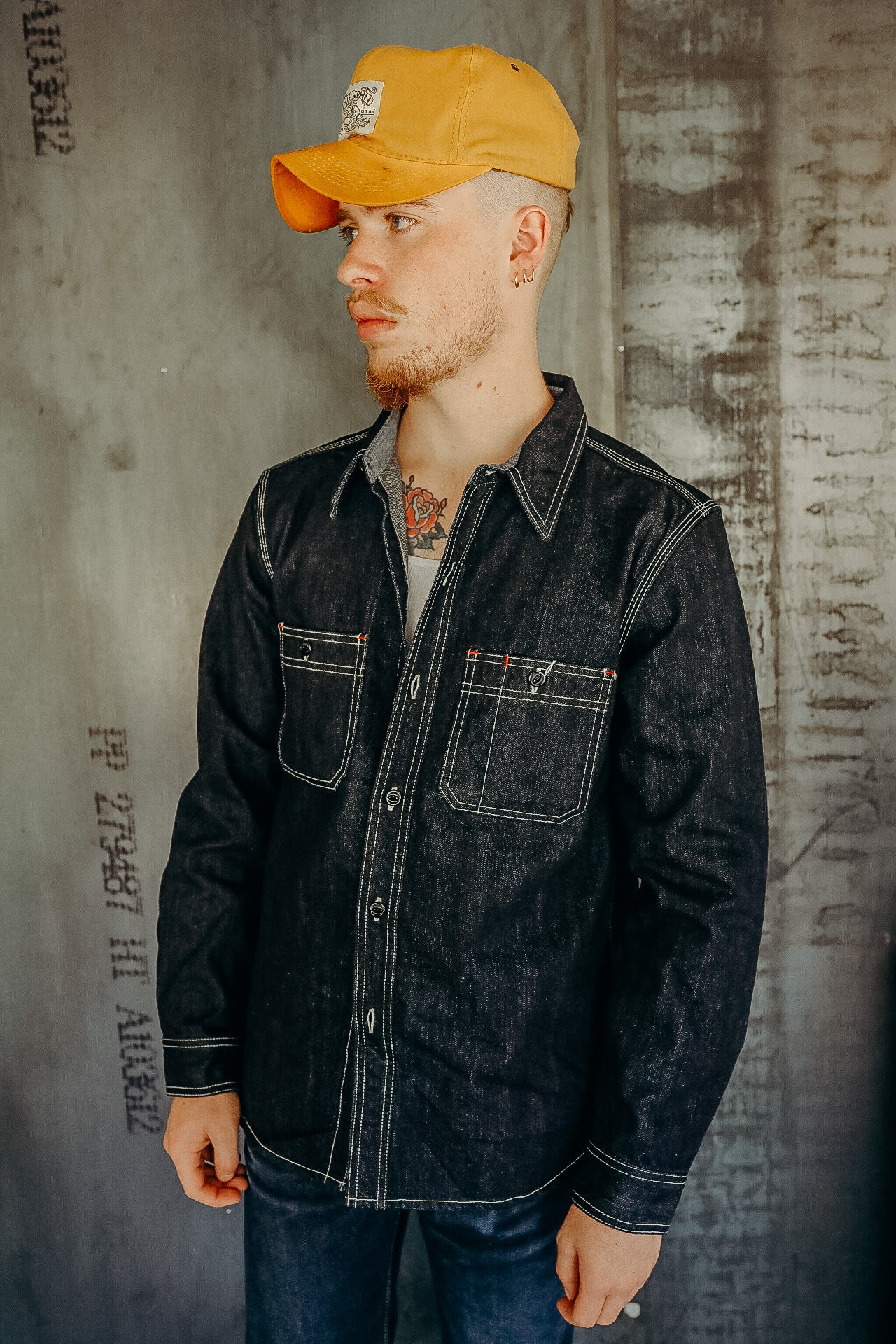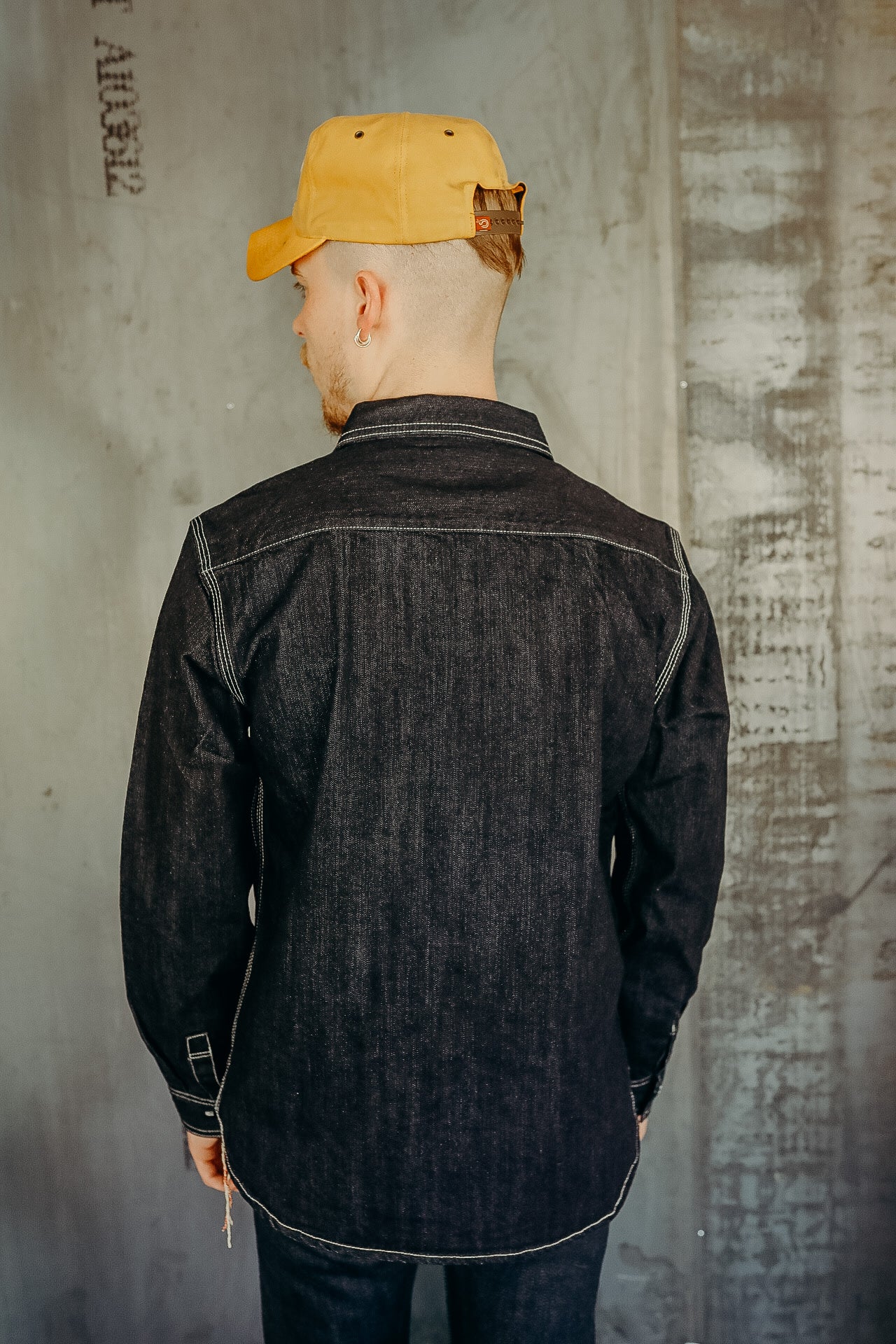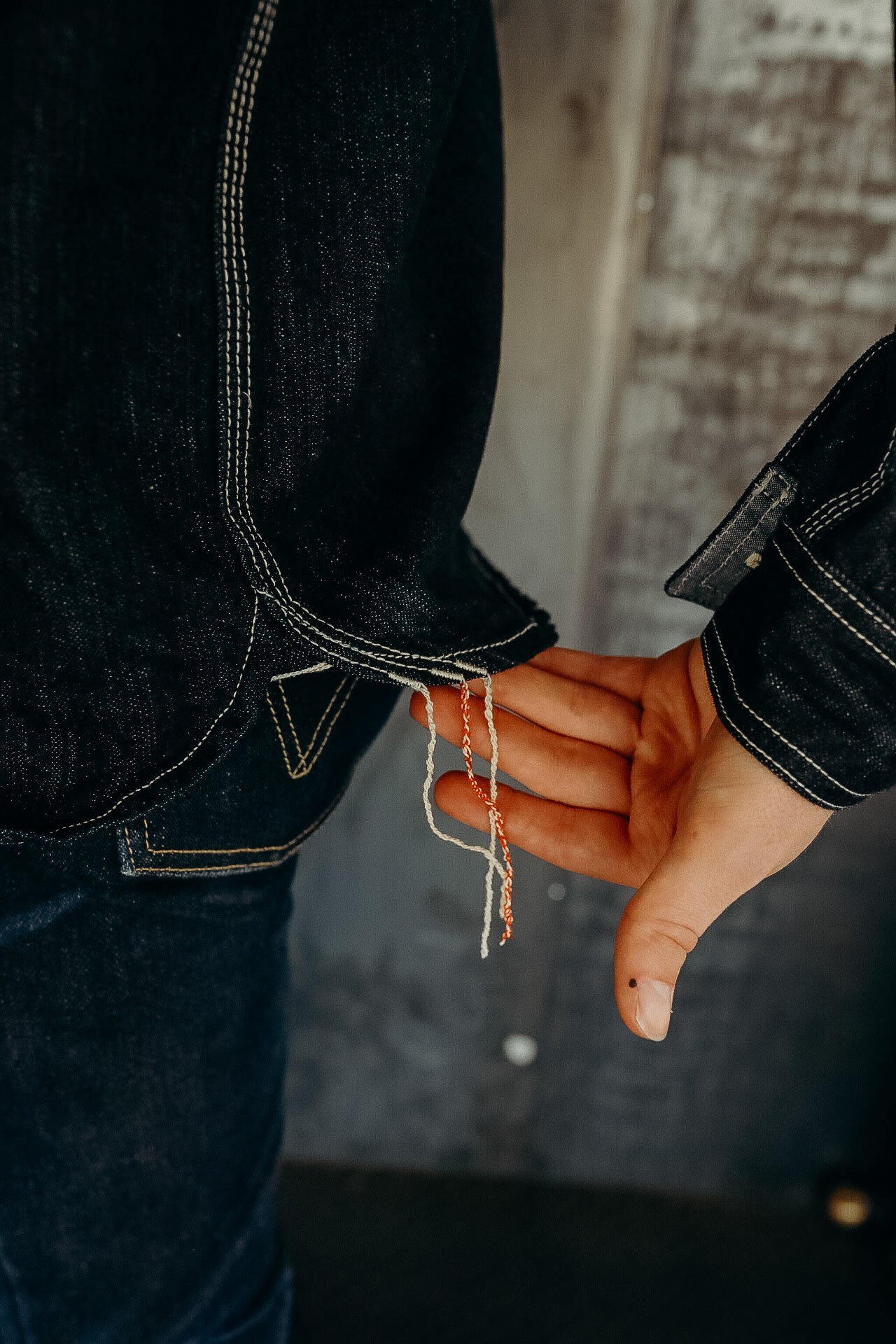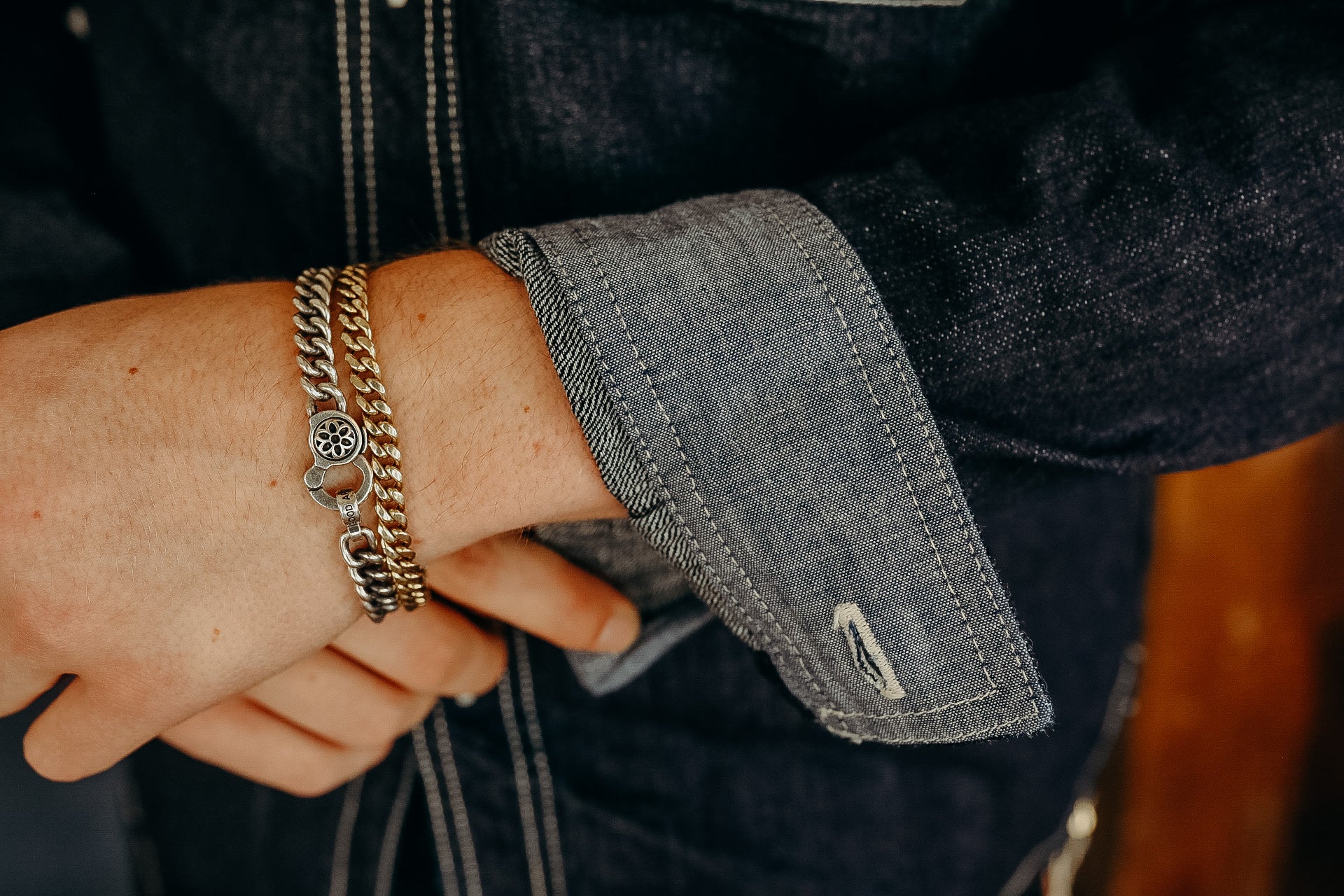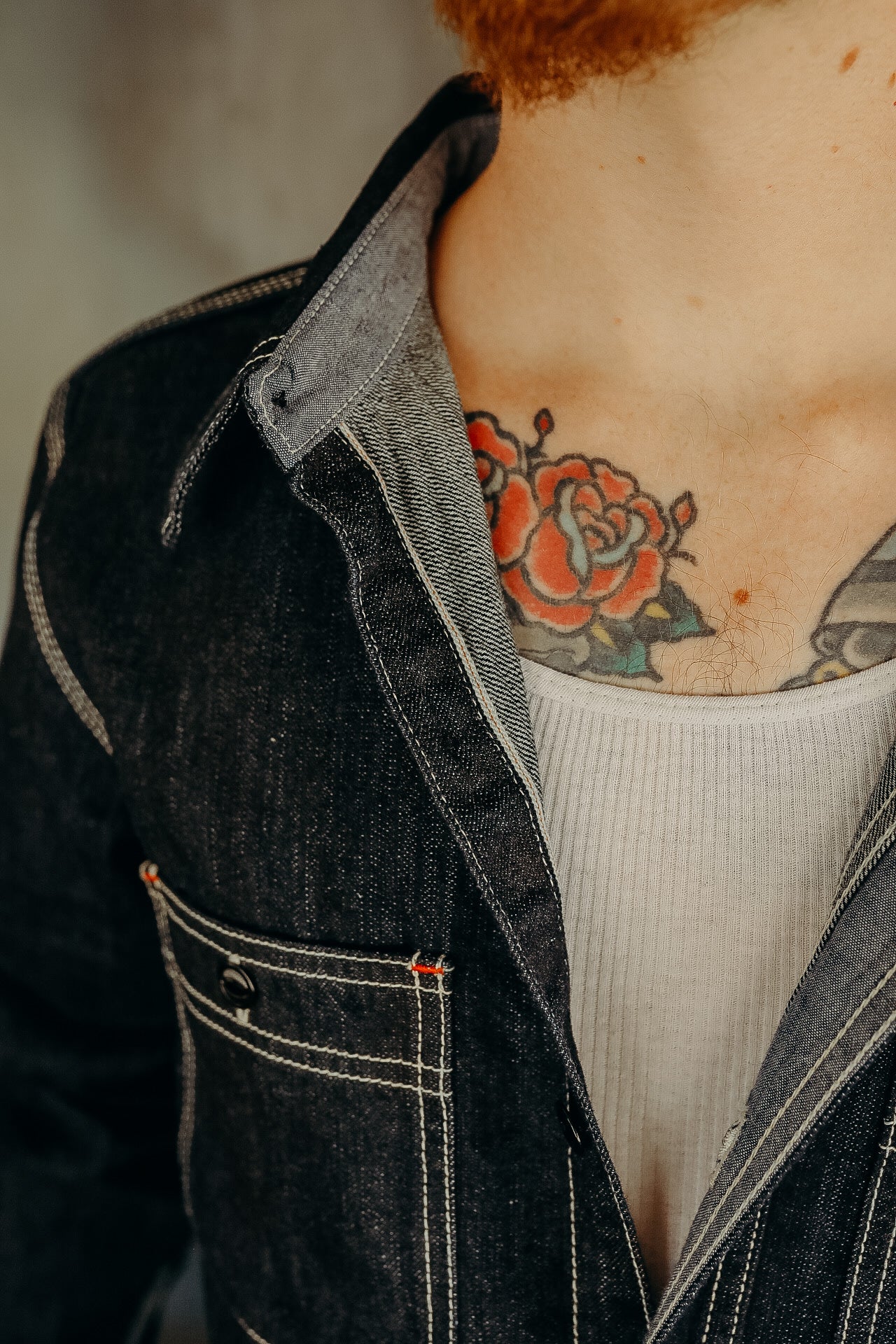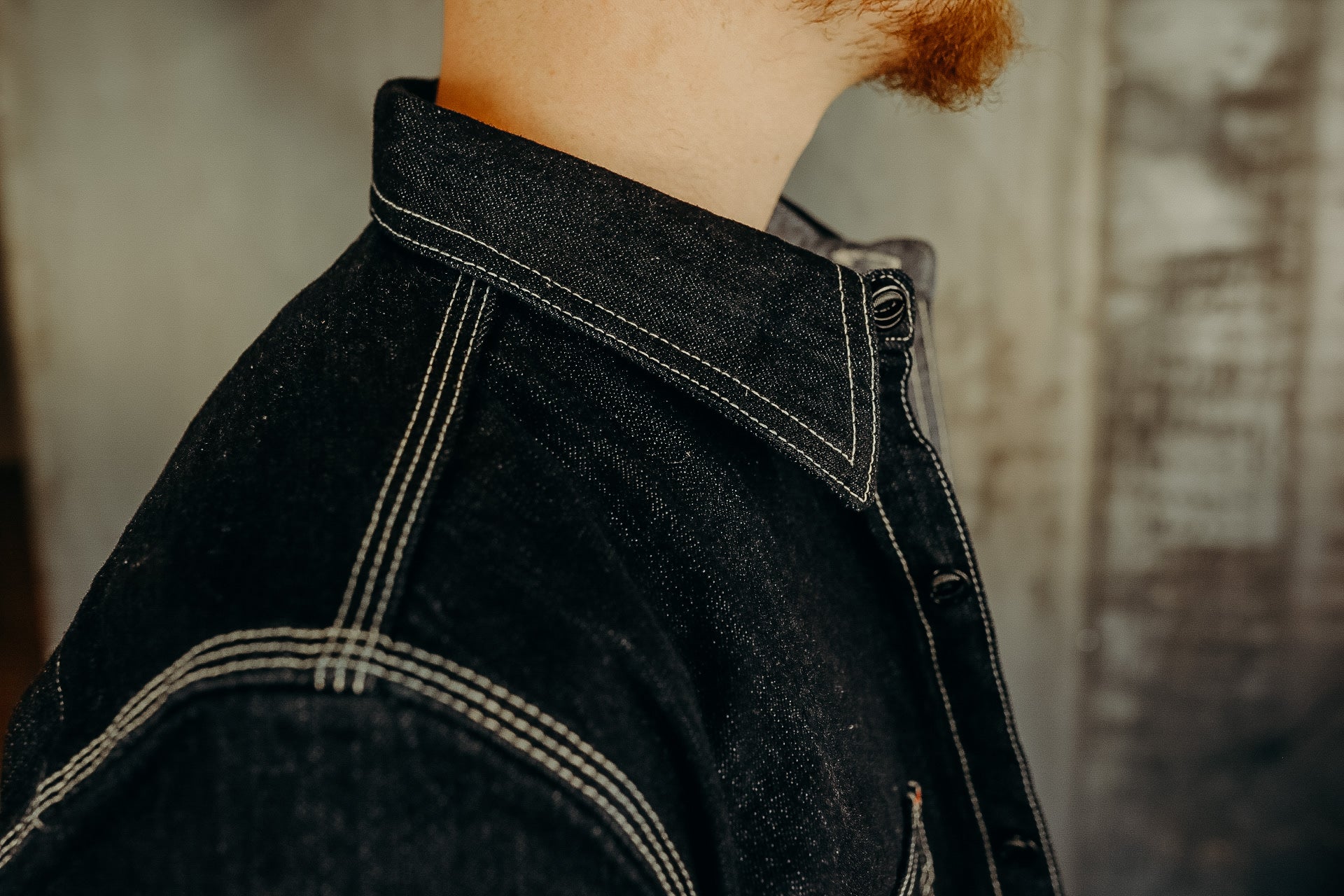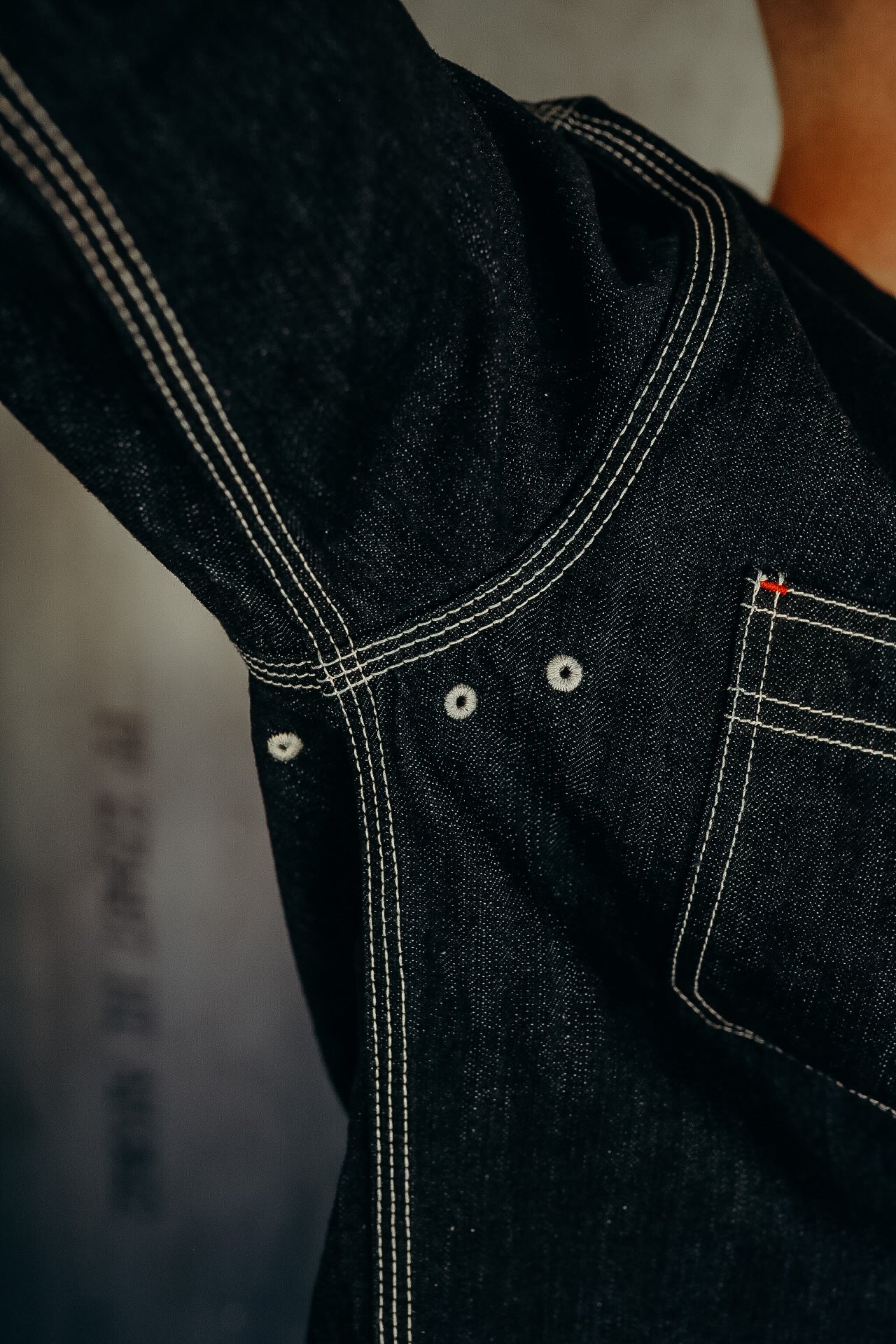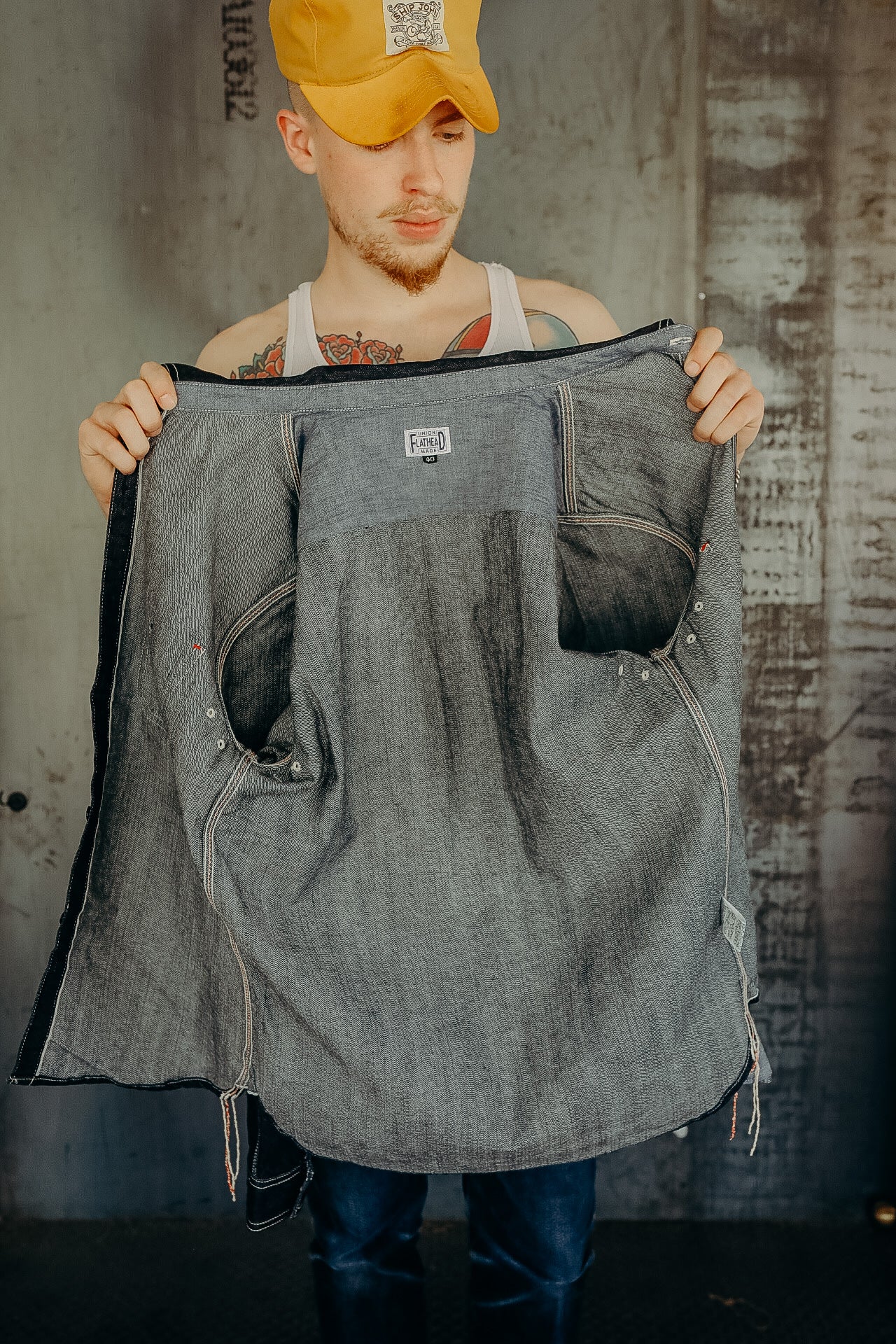 10oz Denim Work Shirt FN-SDK-301L
A work shirt made from original 10oz denim fabric that is light and comfortable to wear.
Woven with an old-fashioned shuttle loom, the fabric has a distinctly uneven feel, and you can enjoy the unique aging of the fabric.
It uses metal buttons painted black.
As the buttons rub against each other, the paint gradually peels off, revealing the underlying metal, giving it a more vintage feel.
The back of the collar and cuffs are reinforced with chambray fabric, making it look like work wear.
Ventilation holes are provided under the armpits to release heat and improve ventilation.
Domestic | USPS Priority Mail
FREE for orders over $200 / $11.99 Flat Rate for orders under $200
International |  International
$40 Flat Rate to Canada & Mexico /