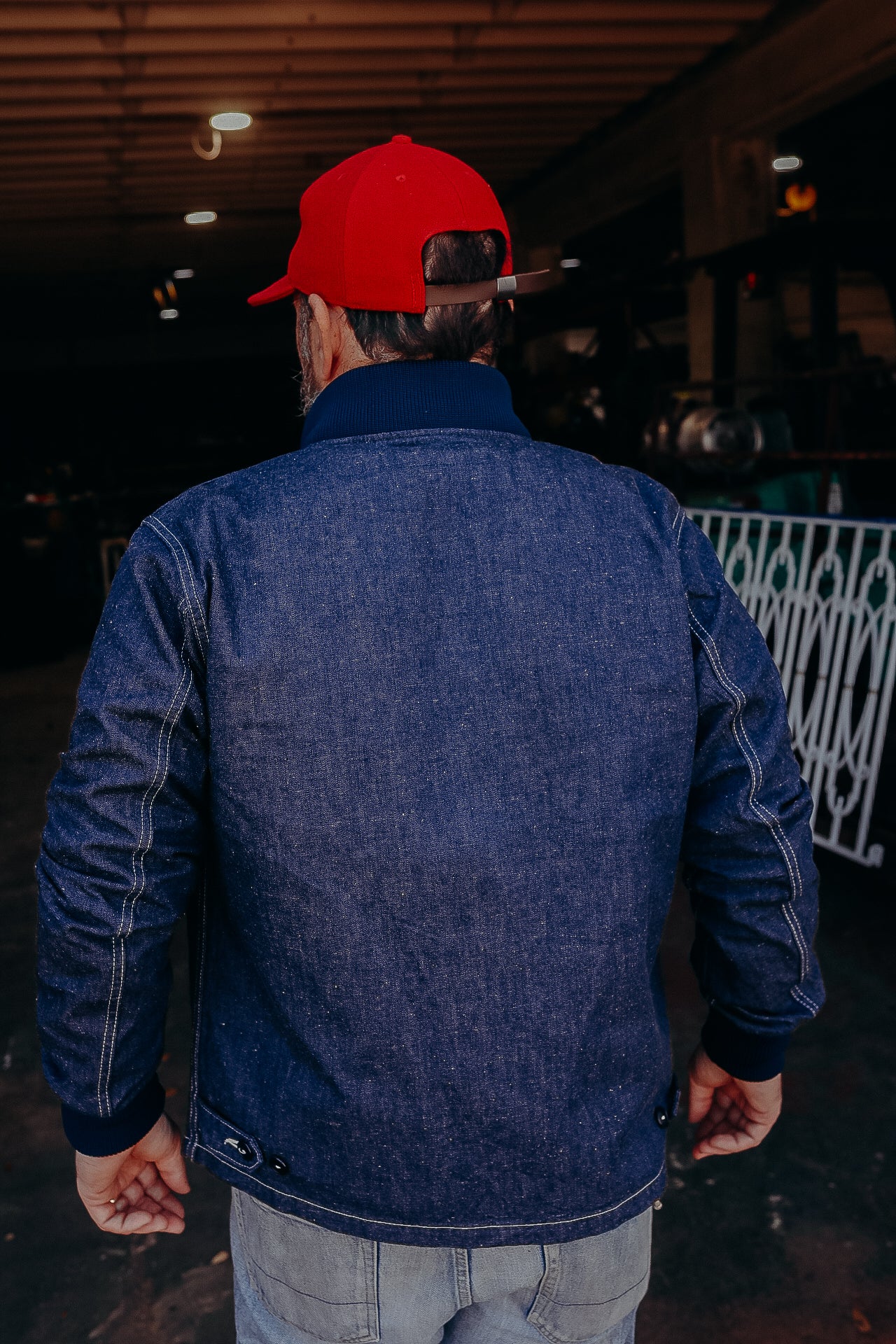 Aristocrat Shirt - Nos Linen Stripe
PATTERN:
Inspired by vintage American and European classic dress shirts and sport shirts the Aristocrat is elegant yet casual.
FABRIC:
NOS woven stripe, light weight & breezy, 100% linen, Italy
DETAILS:
* Classic, versatile, elegant yet casual shirt style.
* Slim and trim silhouette.
* Classic spread collar with British flair.
* Original chest pocket design, diamond shape with MF® signature curved fold and streamline pocket stop stitching.
* Rear panel shirring with rounded piecing patch.
* Side gussets featuring the oxford cloth selvedge ID.
* Off-set shirt tail lengths (slightly longer rear tail).
* Red bartacks accent on gusset.
* Genuine mother of pearl buttons.
* Double-button rounded cuffs.
* Elegant front button placket pattern.
* High-stitch count and fine thread gauge construction.
* Chainstitch construction with signature inside contrast green stitching.
* Mister Freedom® mfsc "Sportsman" rayon woven label.
* Made in USA.
Domestic | USPS Priority Mail
FREE for orders over $200 / $11.99 Flat Rate for orders under $200
International |  International
$40 Flat Rate to Canada & Mexico /