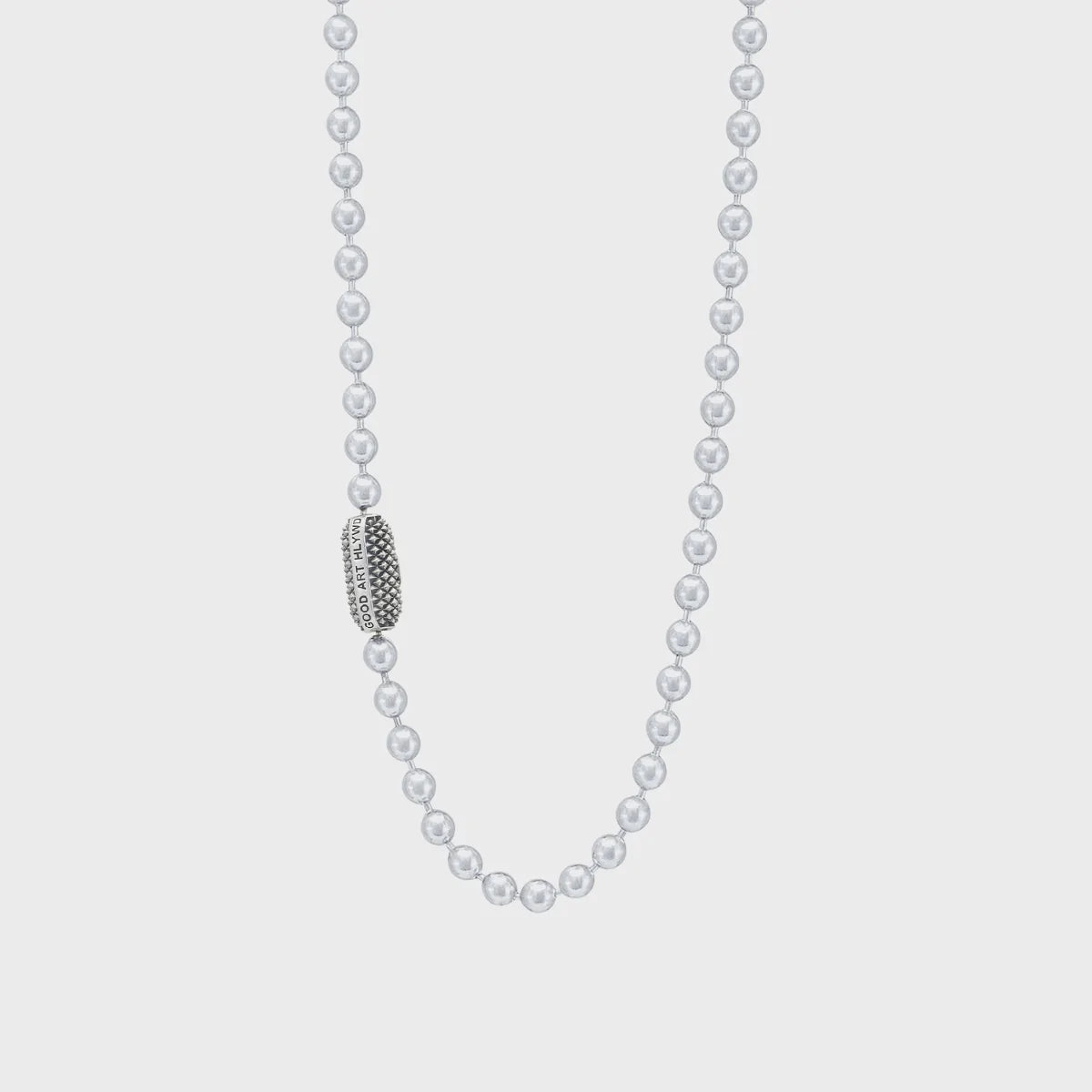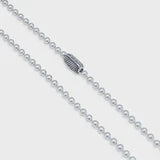 BALL CHAIN NECKLACE | GOOSEBUMPS - SIZE A - 21"
This favorite and absolute staple of Good Art, works great with most pendants, and especially the heavier clips and glasses holders, that sort of thing. The A at roughly 4.5mm it's a stout chain. As you thought, Good Art does make the Connector piece. Choose your favorite motif.
*IF YOU WANT THE CHAIN A LITTLE BIT SHORTER, JUST CUT OFF THE EXTRA BALLS WITH SCISSORS.
Rondel included with AA ball chain only.
Domestic | USPS Priority Mail
FREE for orders over $200 / $11.99 Flat Rate for orders under $200
International |  International
$40 Flat Rate to Canada & Mexico /