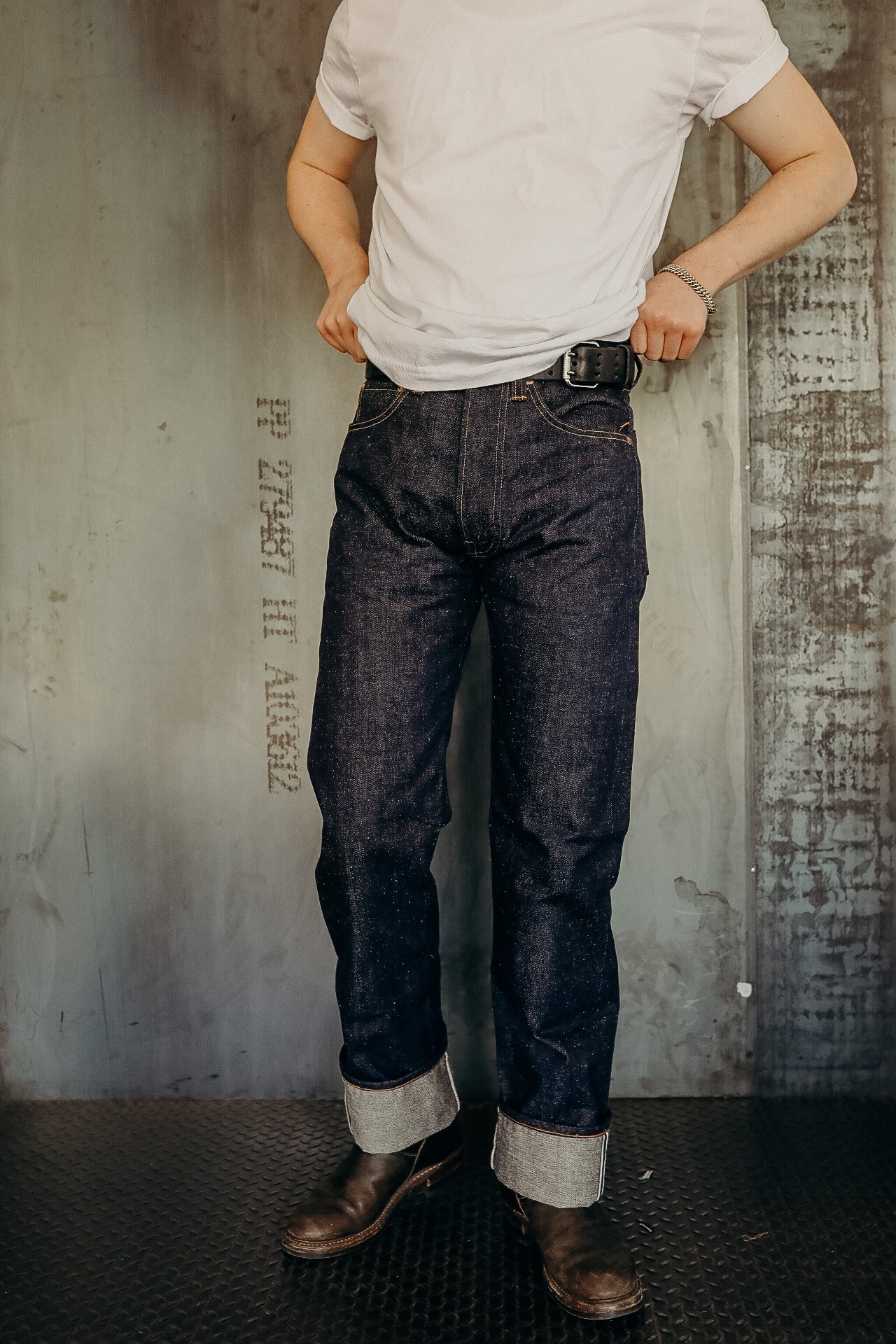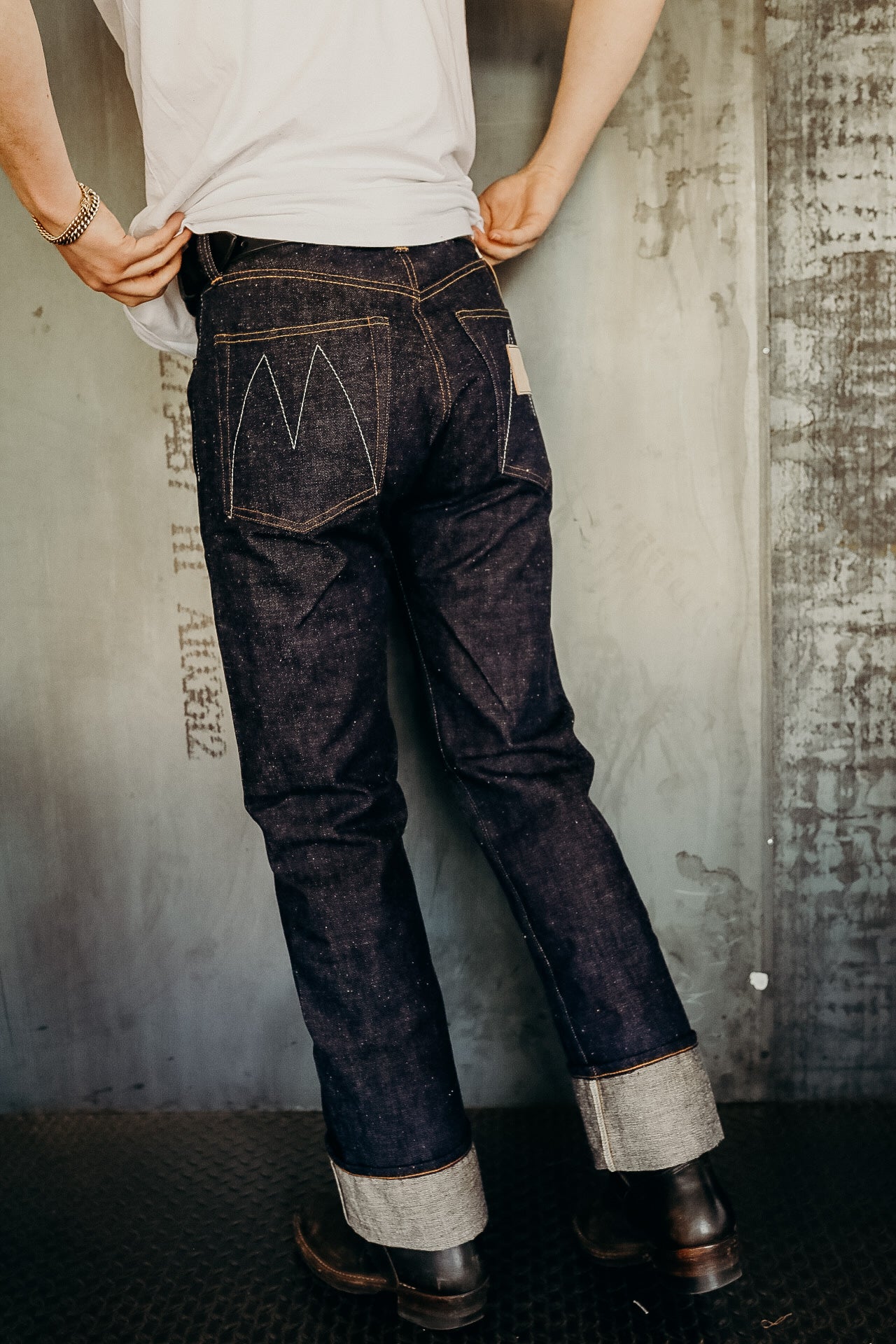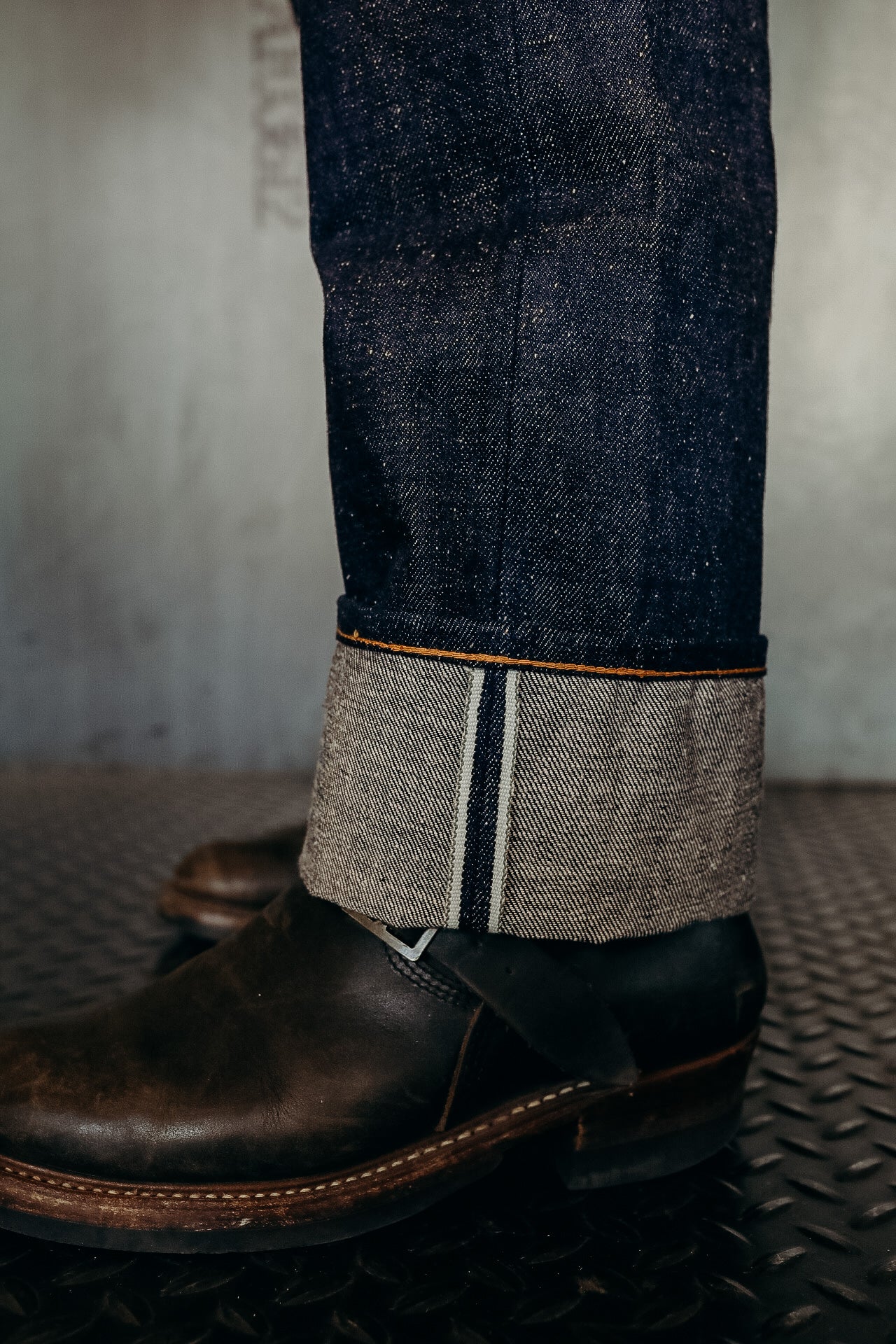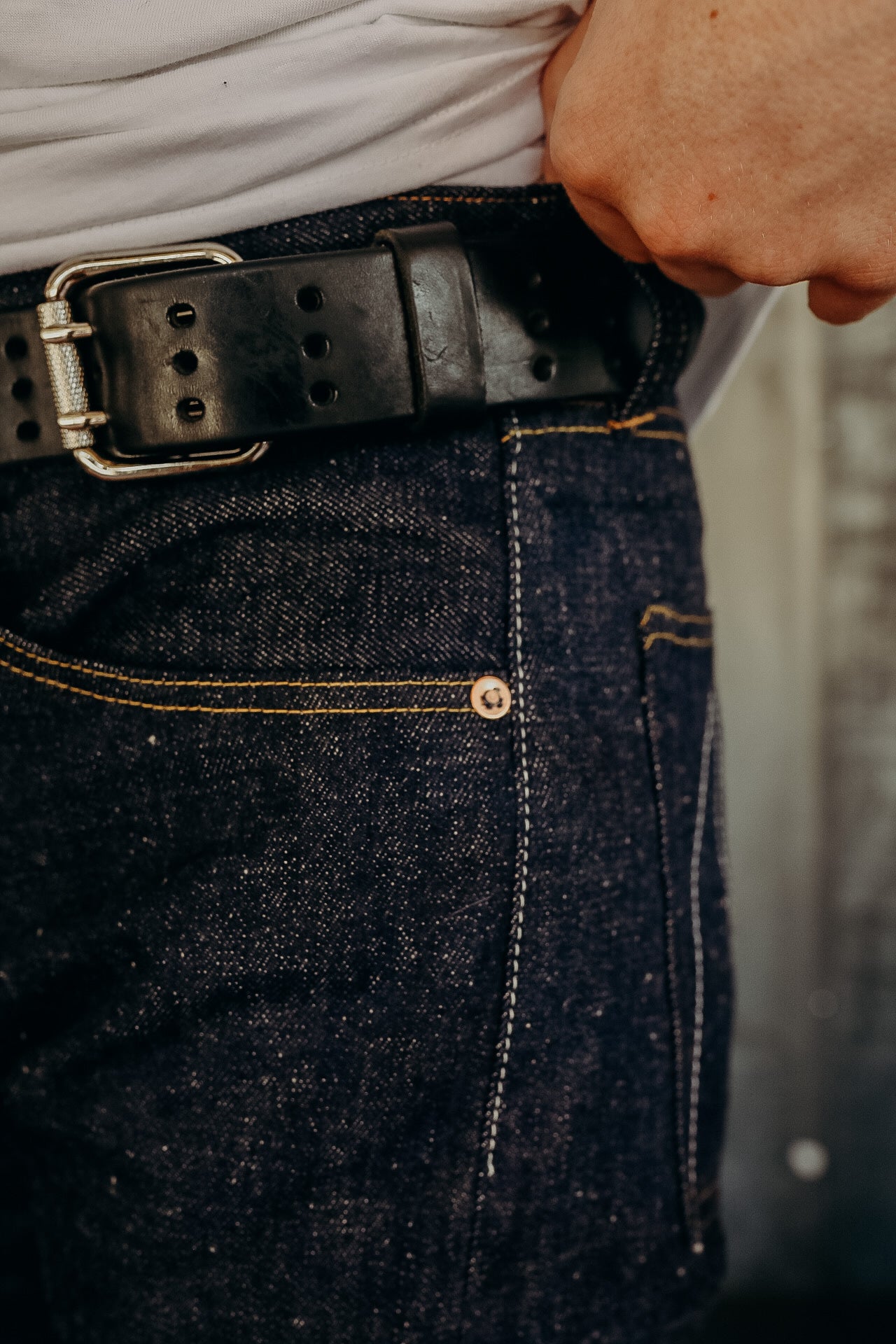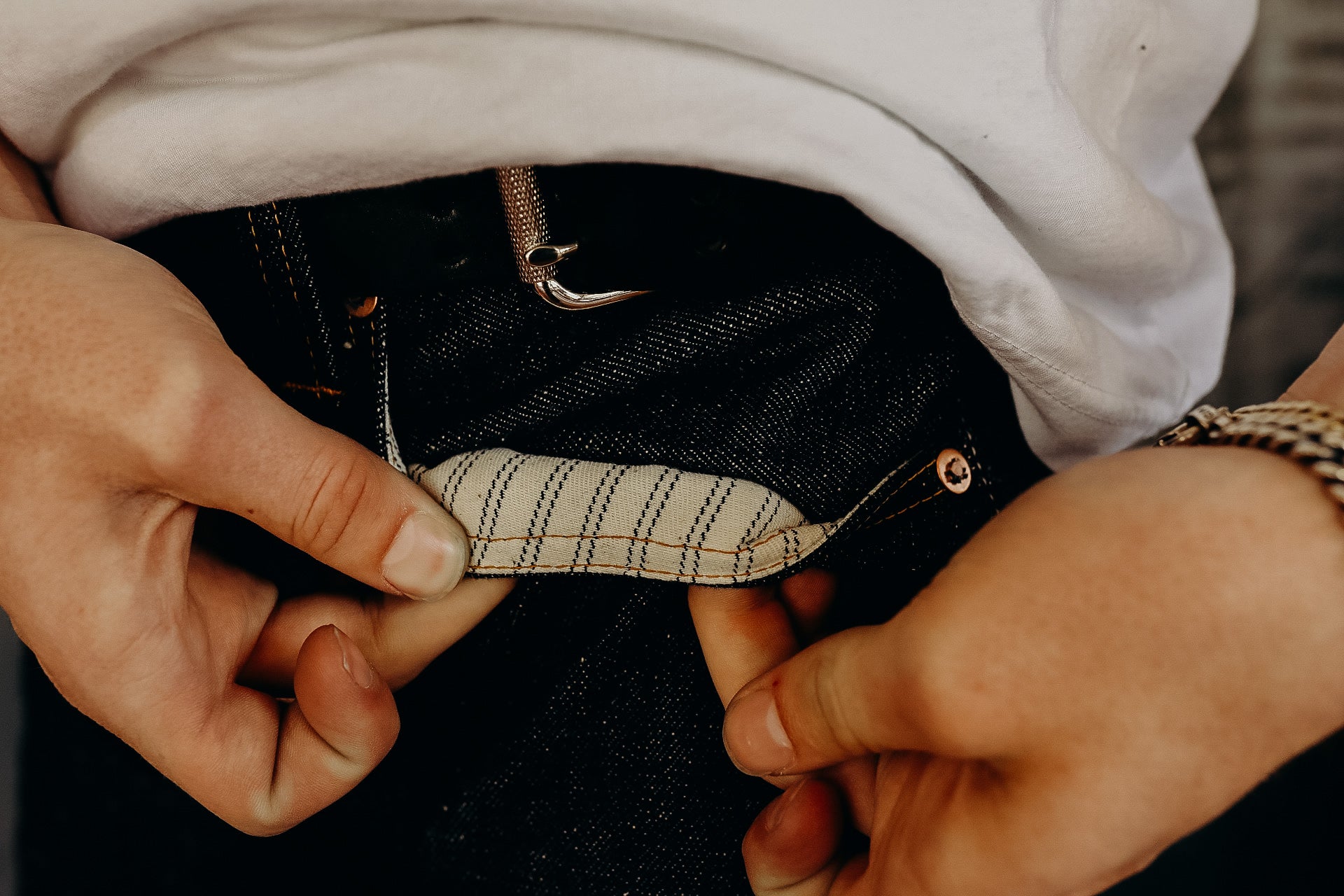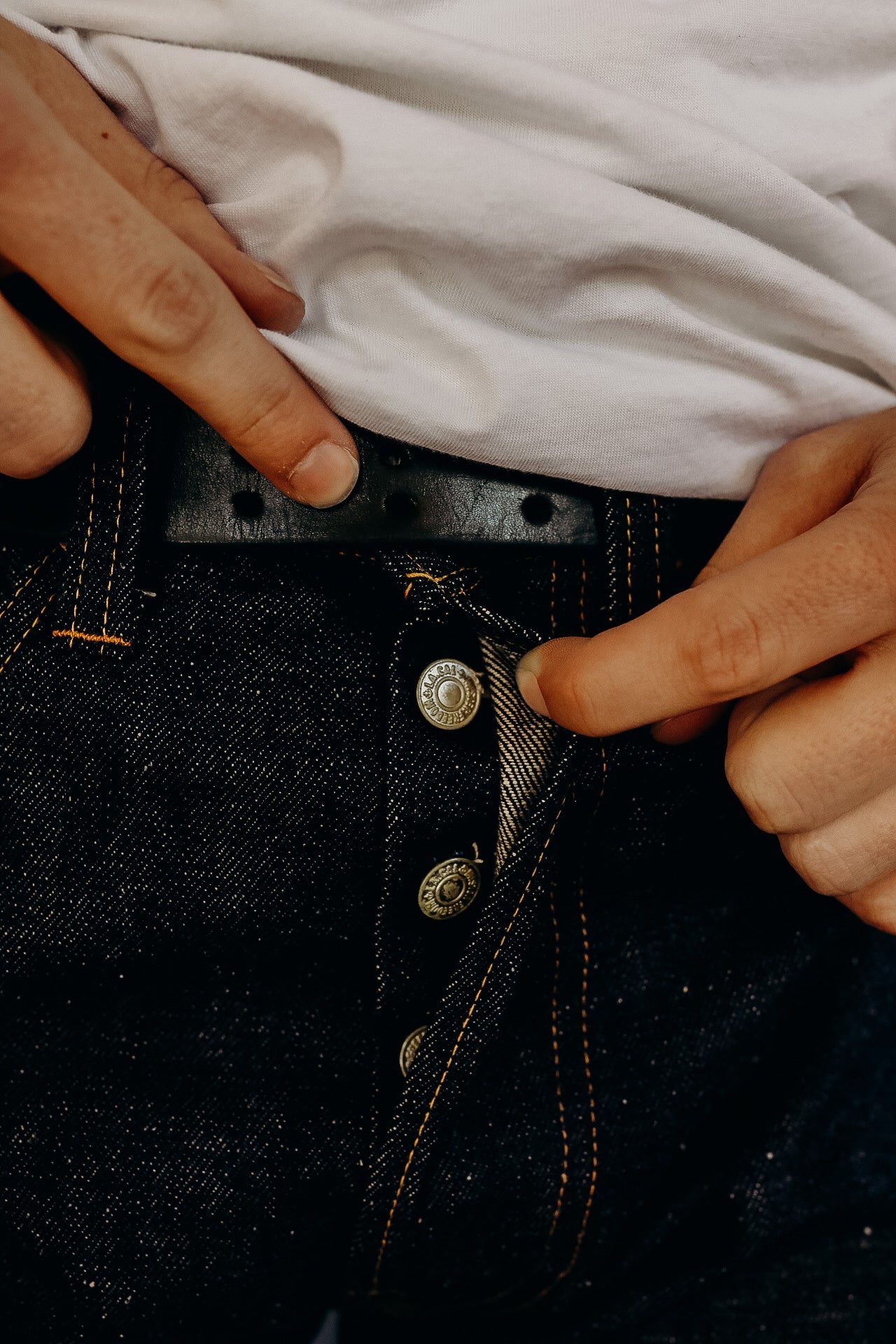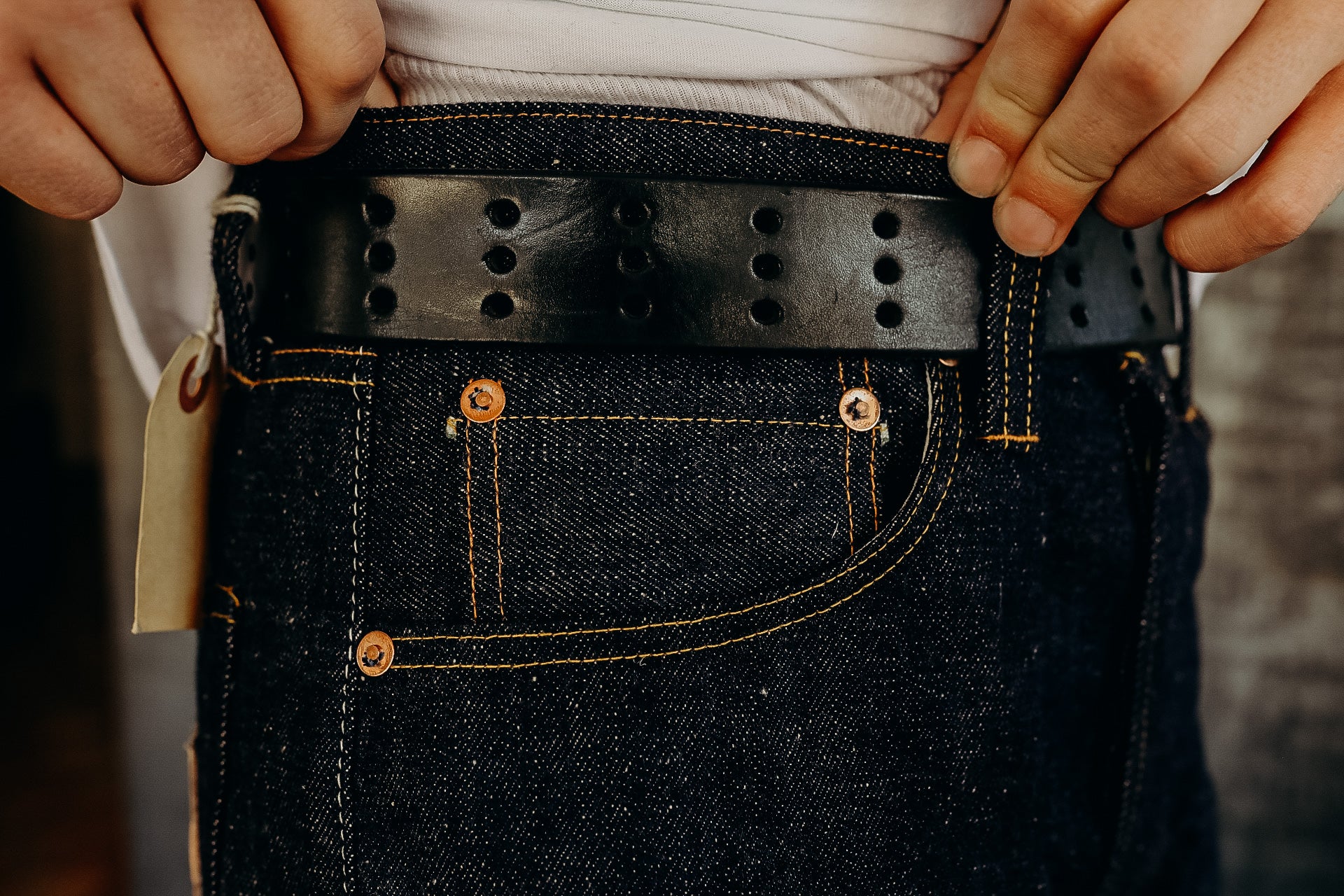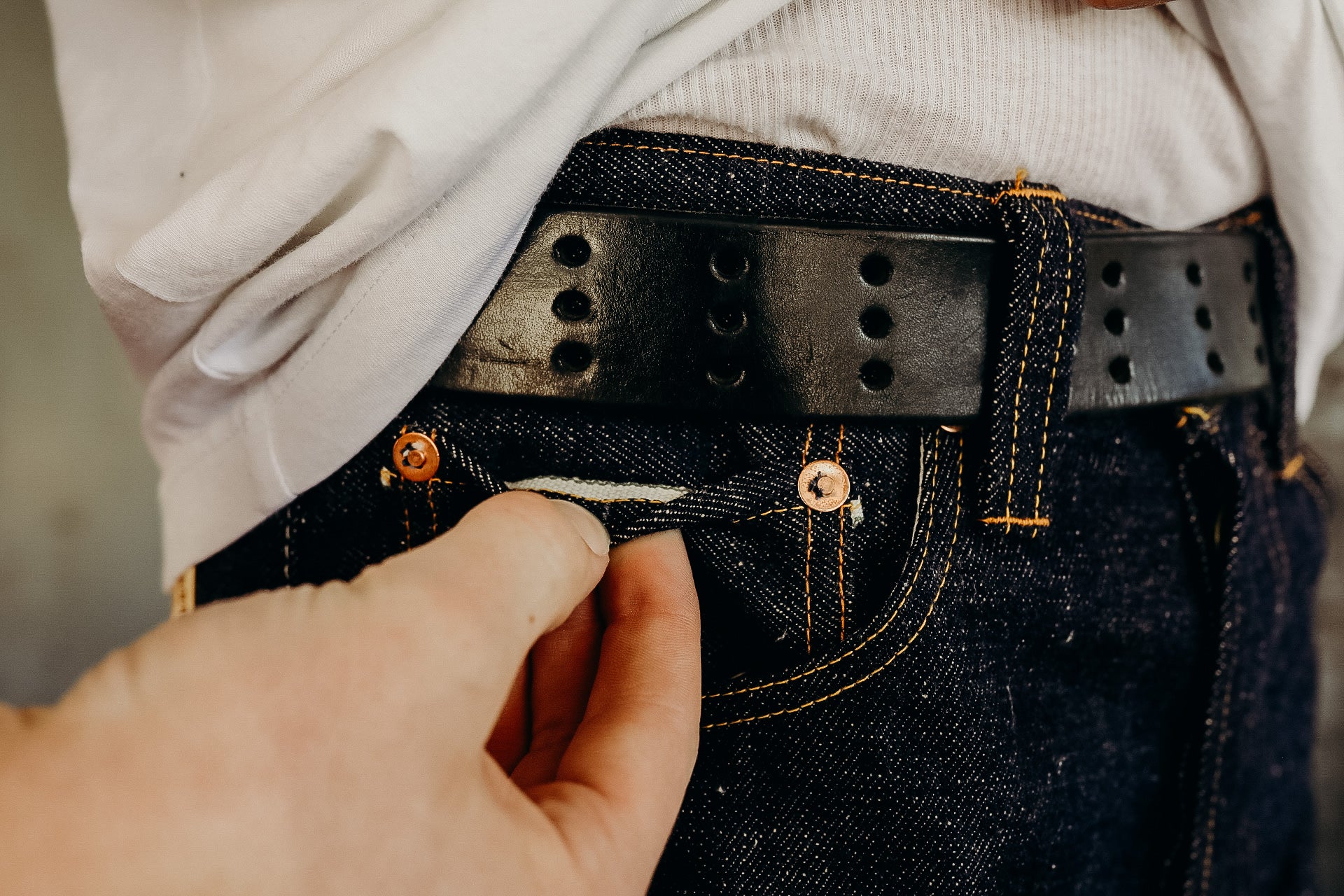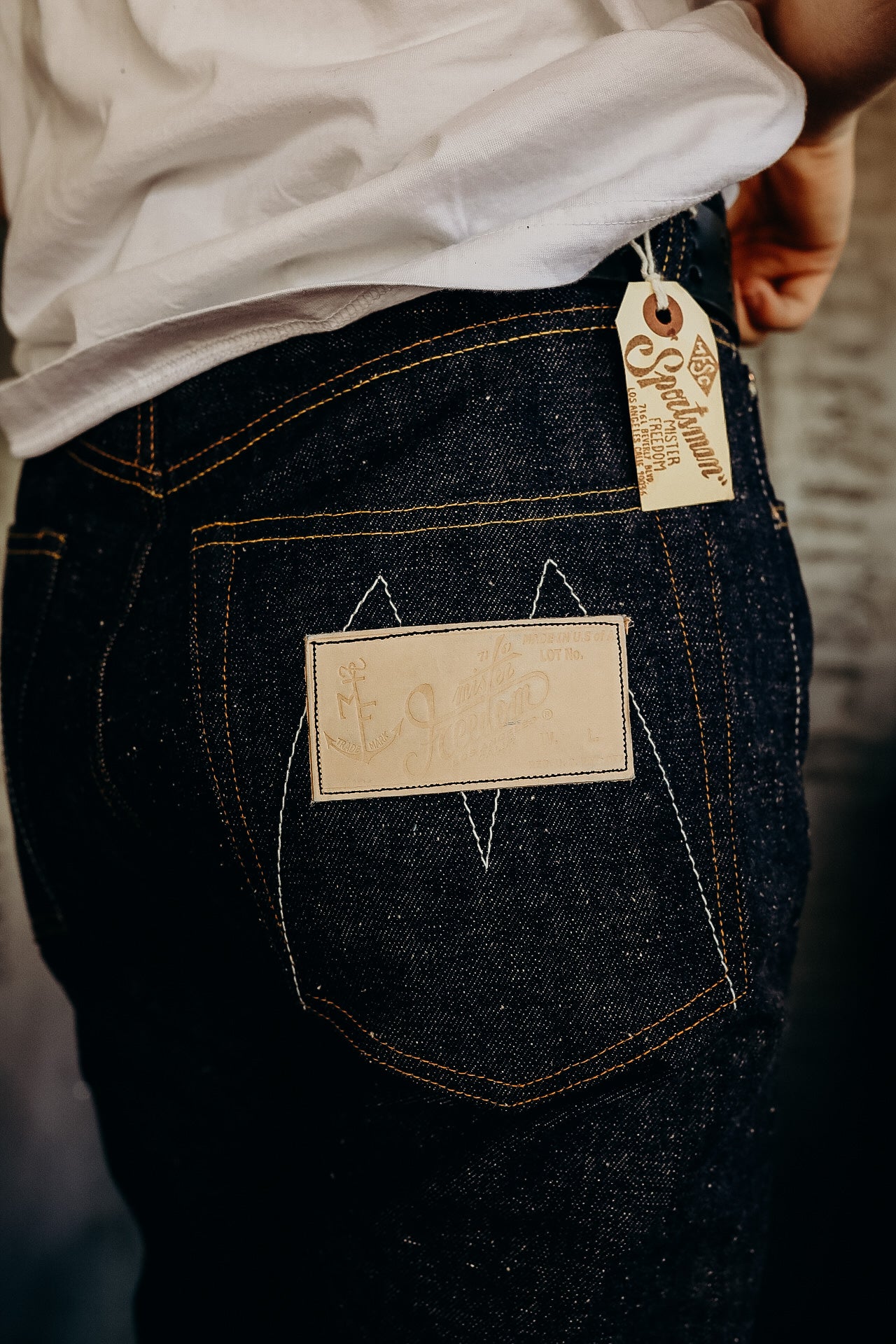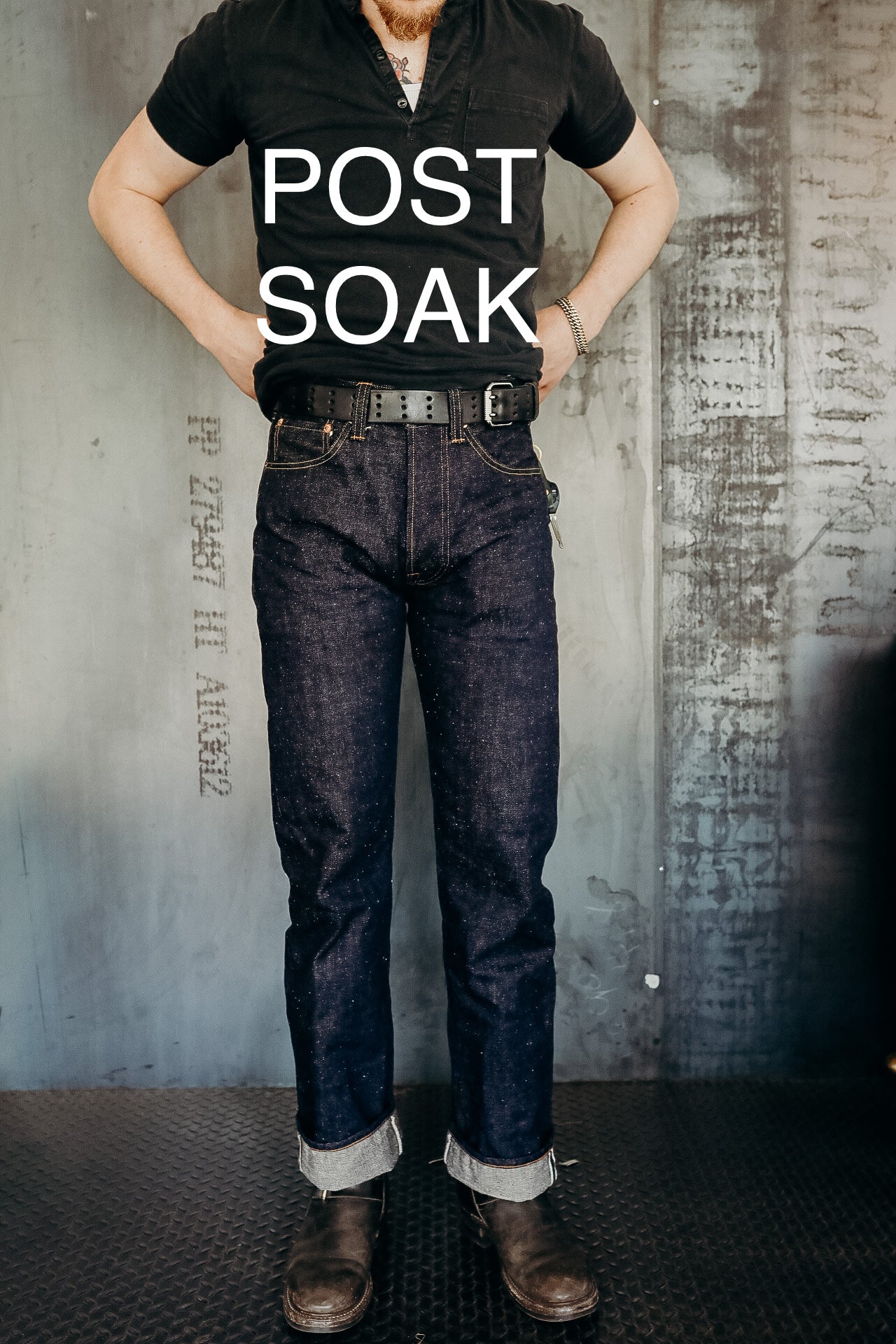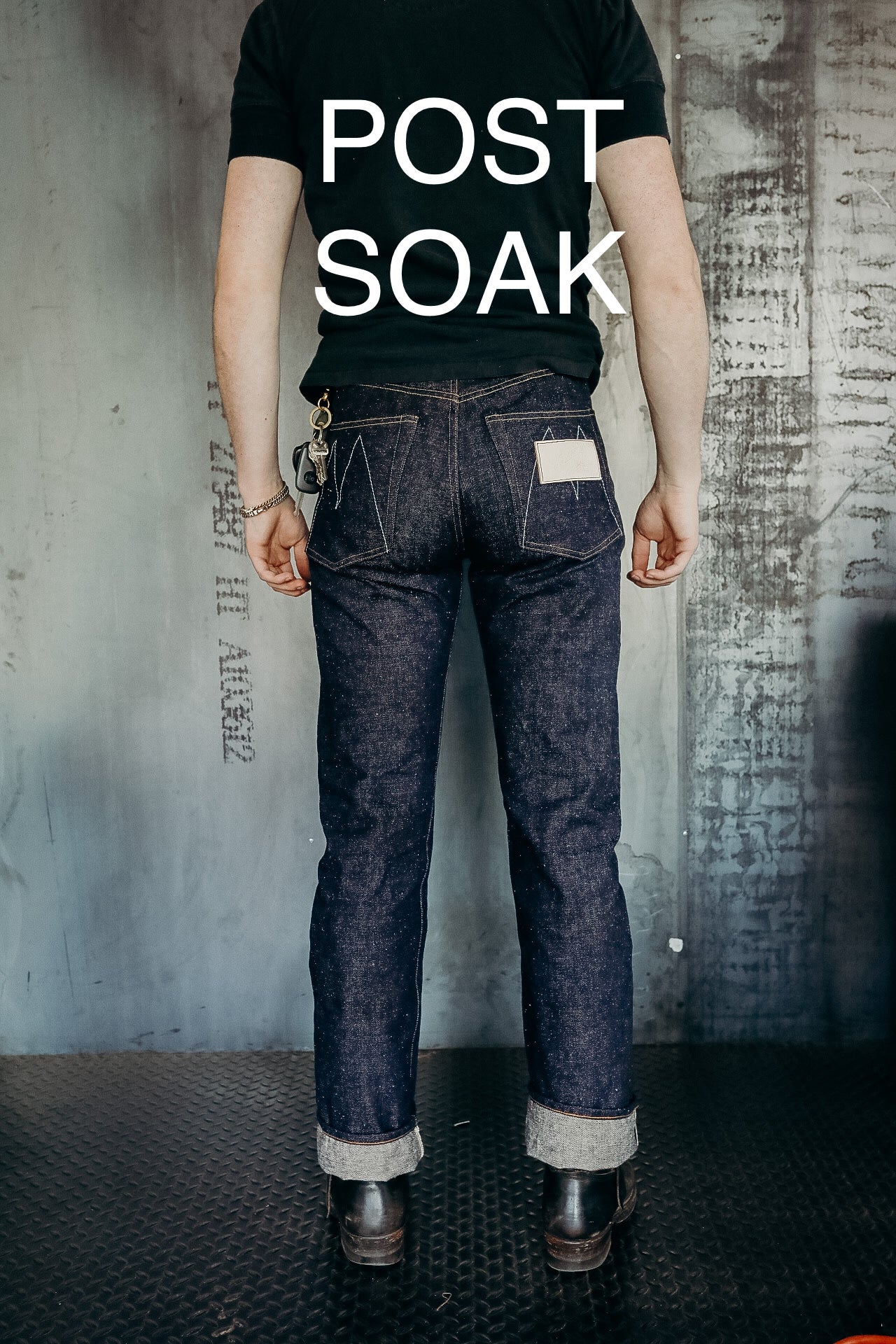 CALIFORNIAN LOT64 - AWA-AI DENIM
Fabric: Sugar Cane Co "AWA-ai" fiber denim (blend of 70% cotton x 30% sugarcane fibers), 13 Oz., white/green line selvedge ID, dark indigo hue, dry, hairy and neppy, milled in Japan.
Pocketing: Fancy NOS 100% cotton twill, woven stripe (navy blue pinstripe on white background.)
SPECS

Classic vintage five-pocket blue jeans pattern and fit.

Classic mid-rise.
Button fly, original MF®-branded 'silver' tack buttons.
Selvedge leg outseam.
Fancy NOS stripe twill pocketing.
MF® original white "M" stitch design on rear pockets.
Natural cowhide leather MF®-branded patch on rear pocket. Will patinate with age.
Twelve types of 100% cotton threads used for construction (gauge and color combination.) Main colors are yellow and orange.
Coin pocket with concealed selvedge.
Selvedge button hole fly placket.
Hidden back pocket reinforcement rivets, with top pocket bar-tack stitching.
Unmarked copper riveting for pocket reinforcement.
Original MF® paper pocket flasher  designed and used for the

 

Awa-ai

 

Californian production.
Made in California, USA, in an ethically-responsible and small family-owned factory.
The Californian LOT64 AWA-Ai denim blue jeans come UN-WASHED and are cut so that actual measurements match the labeling AFTER an initial cold soak/line dry.
Domestic | USPS Priority Mail
FREE for orders over $200 / $11.99 Flat Rate for orders under $200
International |  International
$40 Flat Rate to Canada & Mexico /