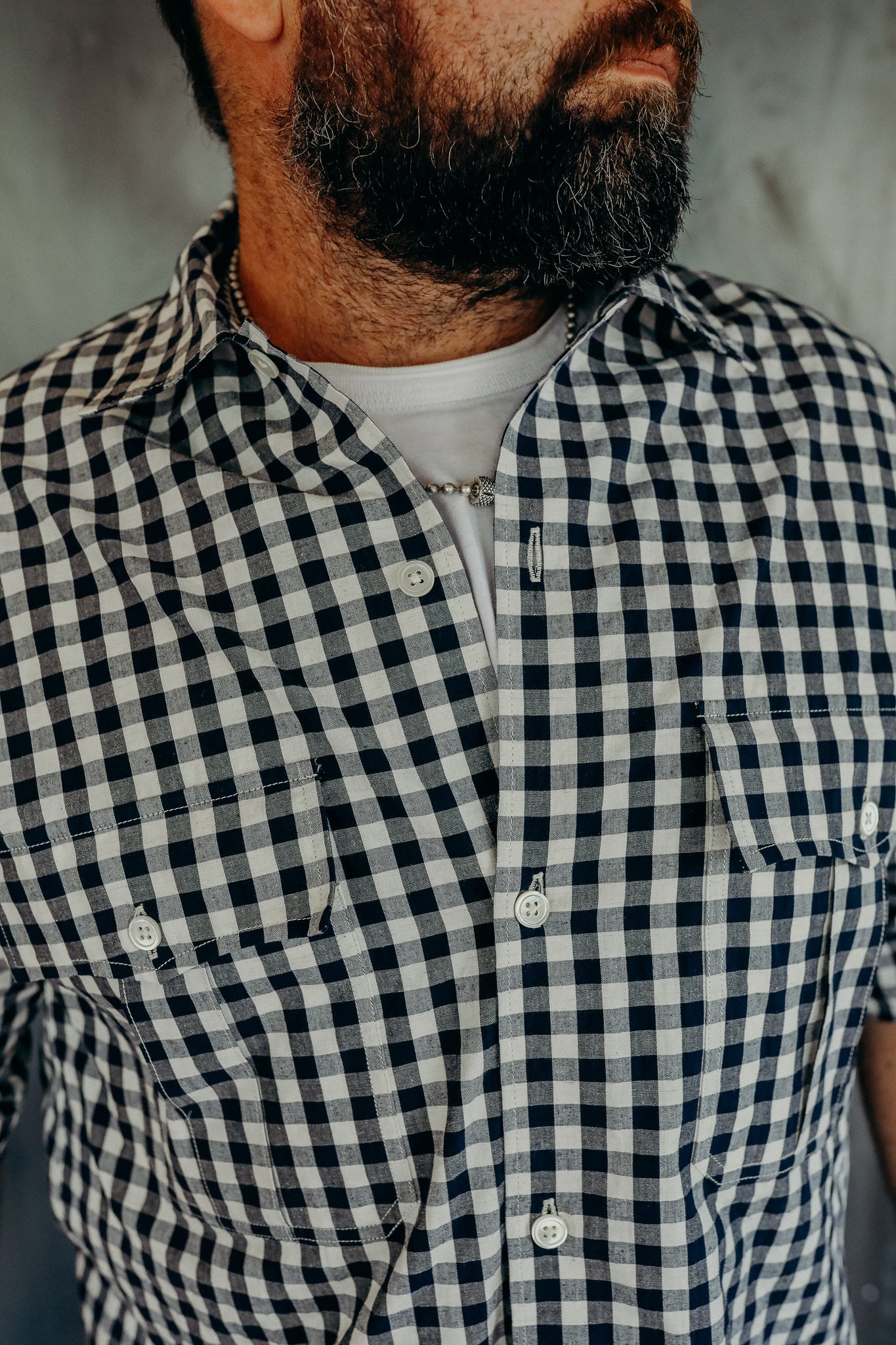 Camp Shirt S/S in Navy Gingham
*A Vontade draws it's inspiration from the utilitarian aspects of classic US and European Military, workwear and sportswear items. With meticulous attention paid to the smallest details they strive to create a garment that still has worth and relevance with the passing of time and developing still greater character with wear. Designed by Kazuyuki Yamakawa and always made in Japan.
Navy Gingham S/S Camp Shirt
Relaxed short–sleeve open–collar shirt inspired by 60s US MILITARY shirts. The material is chambray with cotton linen thread in the weft and woven at high density. A large flap pocket with a gusset and a side tab on the side hem allow you to adjust the silhouette. The sleeves and sides are sewn with 0.48mm winding, and the 80th sewing thread is used to finely and carefully finish the needle movement.
84% Cotton 16% Linen
Made in Japan
Domestic | USPS Priority Mail
FREE for orders over $200 / $11.99 Flat Rate for orders under $200
International |  International
$40 Flat Rate to Canada & Mexico /