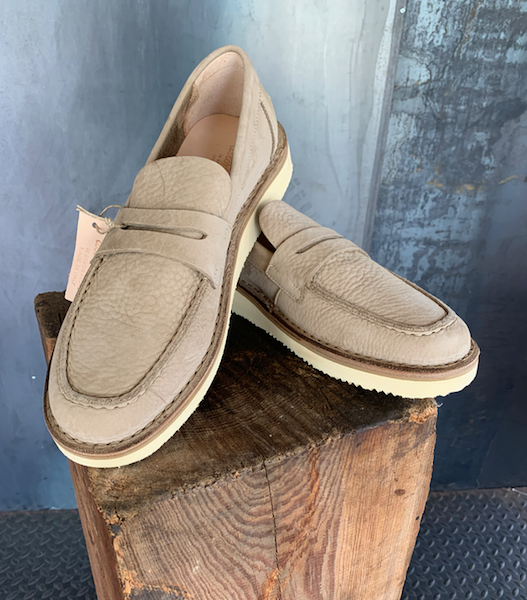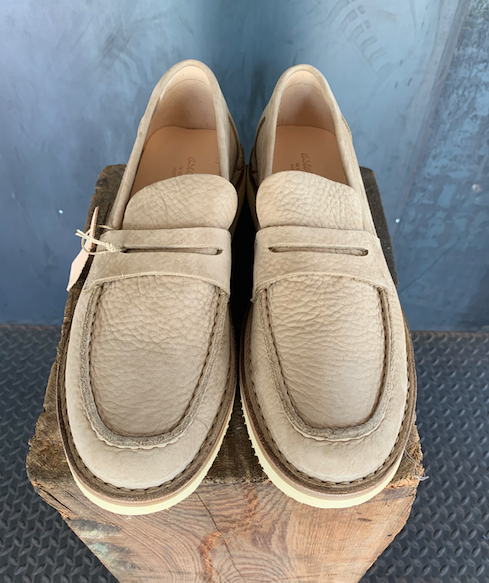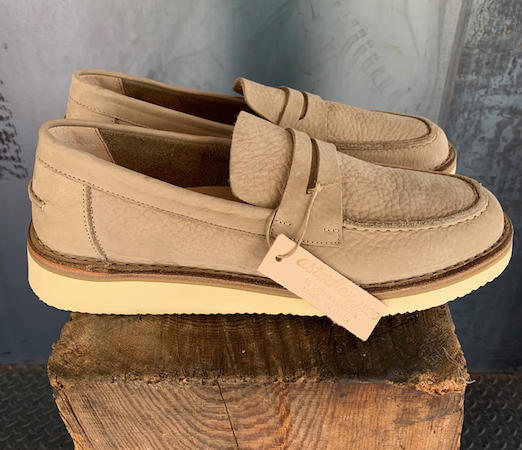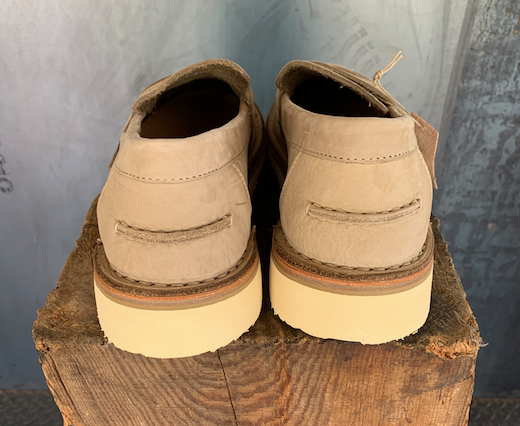 Astorflex Ezeflex in Sabbia
ASTORFLEX / Ezeflex 1144
Traditional moccasin shape 
Finishes "Penny Loafer" 
Upper grained leather from Tuscany 
Vegetable tanning 
XL ExtraLight® rubber sole 
Eco-responsible construction 
Handmade in Italy Astorflex is an Italian brand that creates shoes in a traditional way, with a focus on local craftsmanship and eco-responsible manufacturing.
The Ezeflex takes the shape of a Penny Loafer, this moccasin to put on that has traveled through generations without ever going out of style. The term Loafer means "to wander" and the Penny refers to the coin that was often slipped into the leather notch on top of the shoe. This model met with great success in the 50s, especially with American students in the Ivy League style, who also popularized the addition of the penny, corresponding at the time to the price of a phone call.
Astorflex produces its shoes with a responsible and sustainable approach. The lining and insoles are made of vegetable-tanned calf leather. The leather is soaked in a mixture of water and powdered oak bark and mimosa, without using colored dies or finishes. This process makes the leather healthier, hypoallergenic and ensures greater sweat absorption to keep feet dry and odorless.
Unlike the suede leathers usually used by Astroflex, 1144 is a grained nubuck, with a soft touch, having received a special treatment ensuring great flexibility without cutting on its robustness. The Ezeflex also benefits from an XL ExtraLight® rubber sole, designed in an innovative, particularly light and flexible material, which absorbs shocks to ensure optimal comfort with every step.
Domestic | USPS Priority Mail
FREE for orders over $200 / $11.99 Flat Rate for orders under $200
International |  International
$40 Flat Rate to Canada & Mexico /