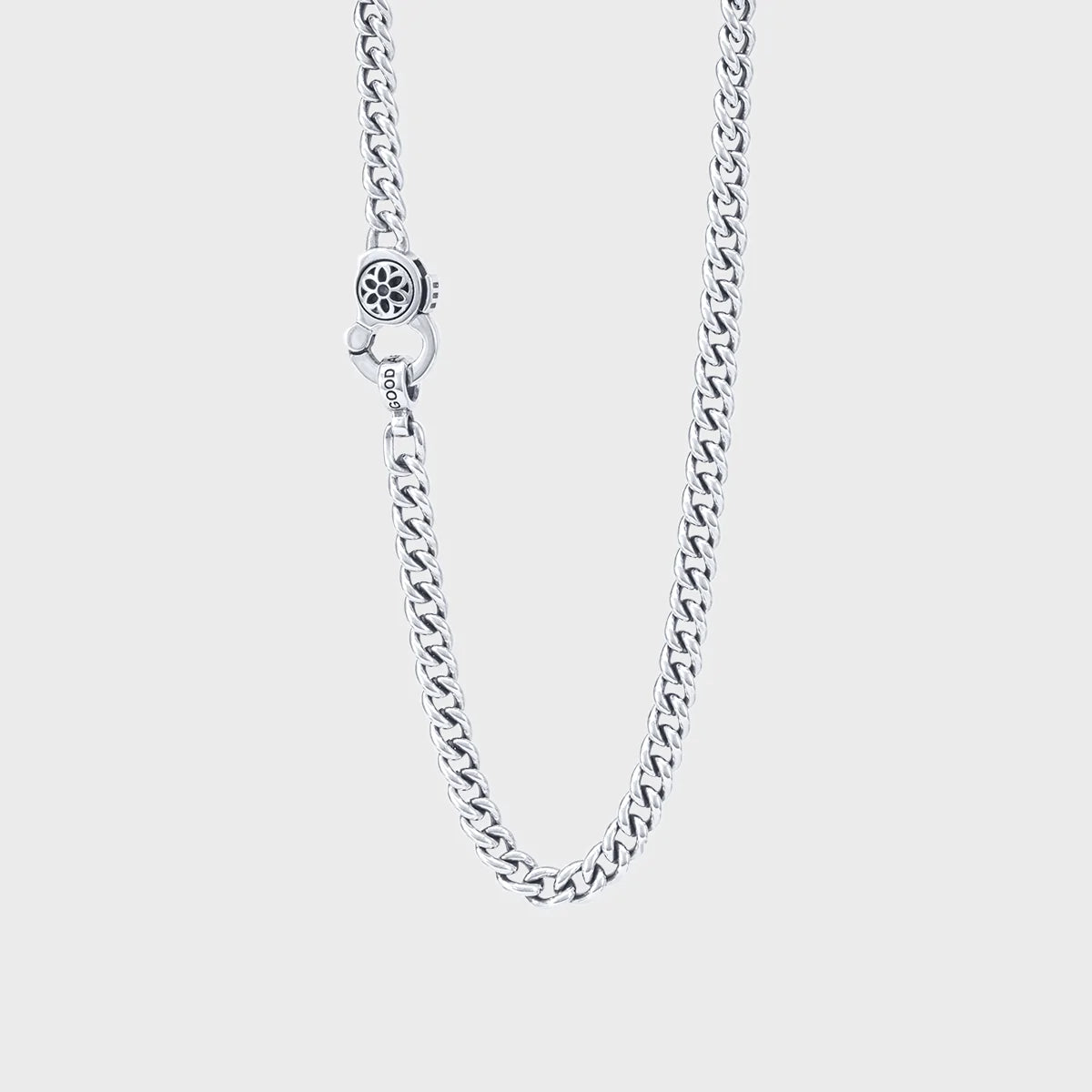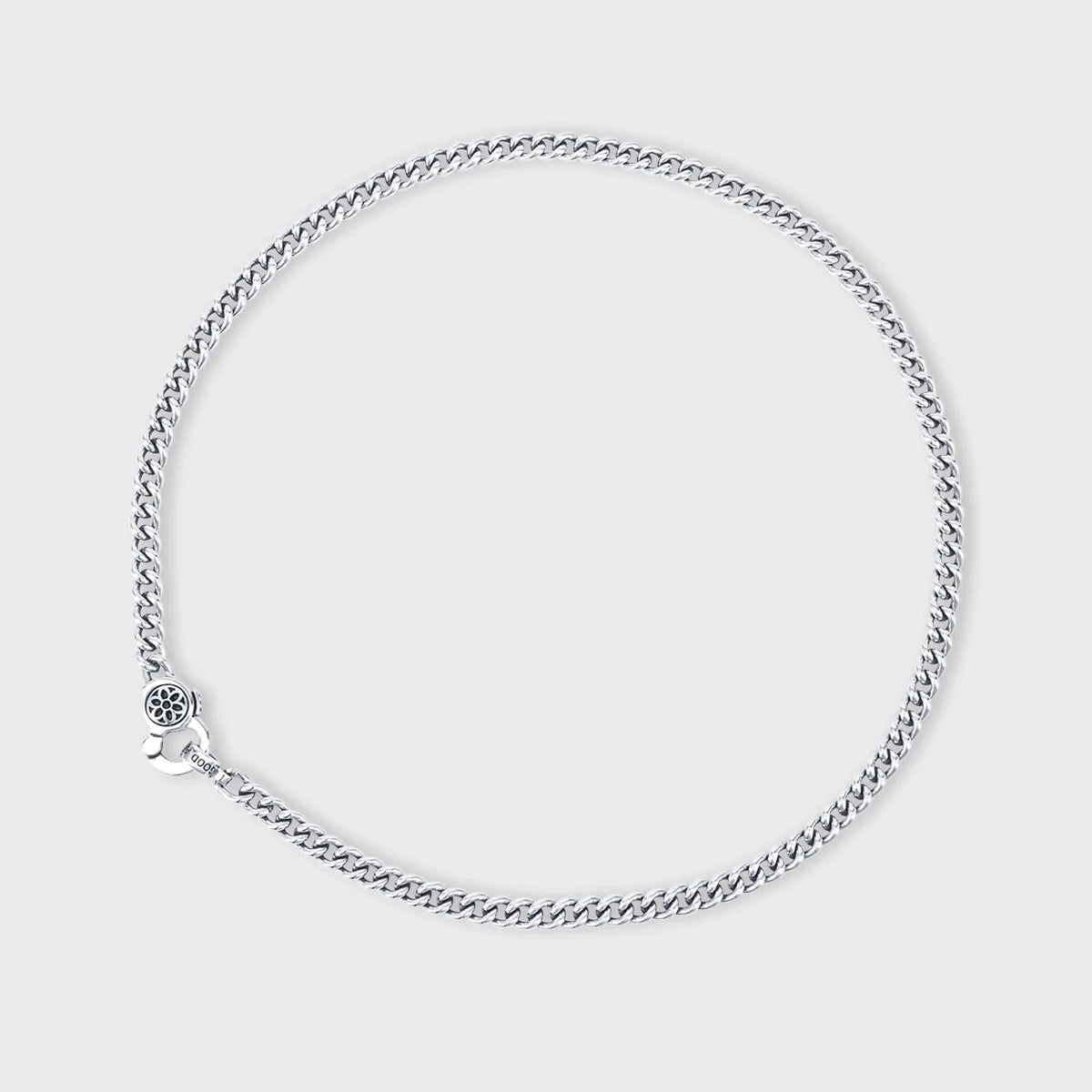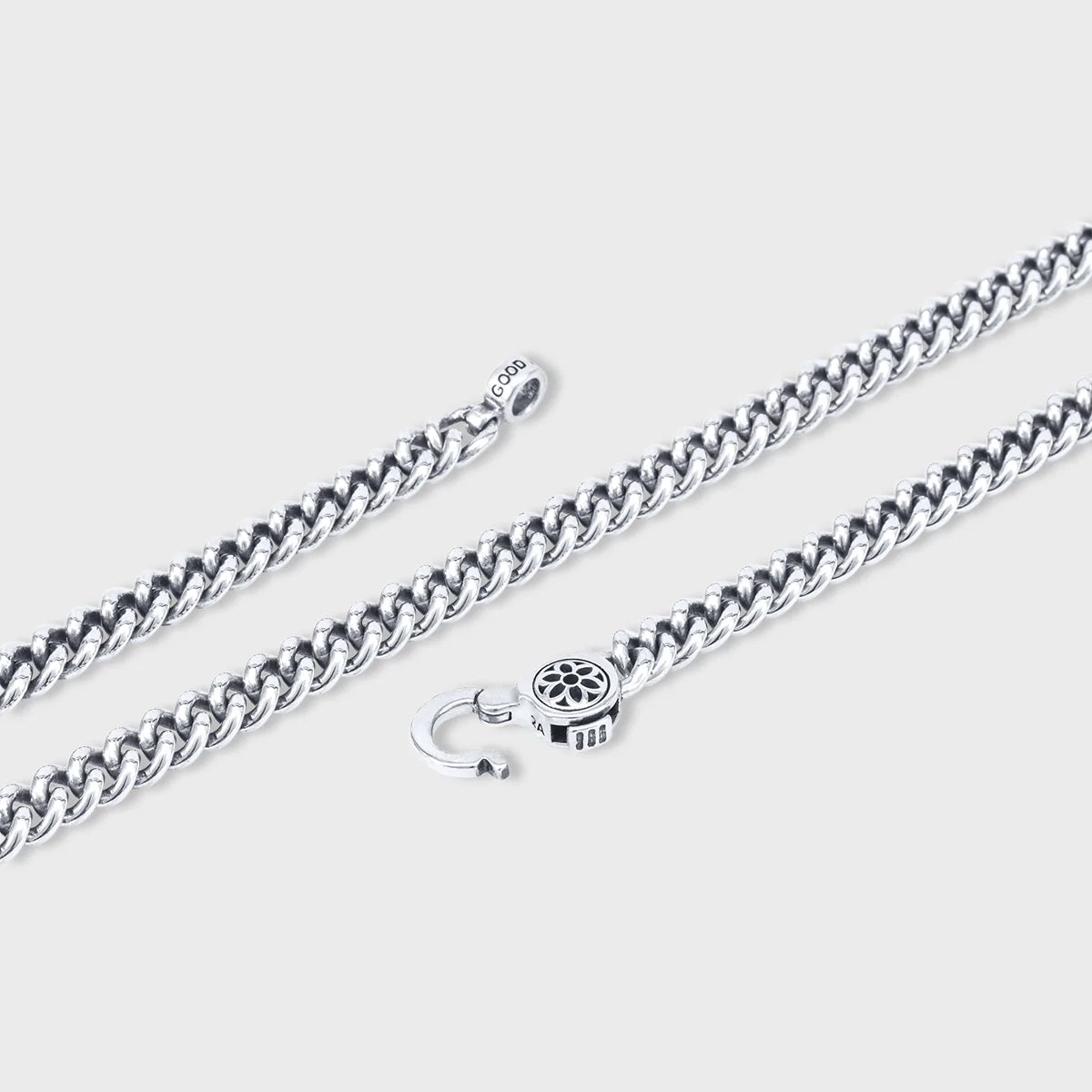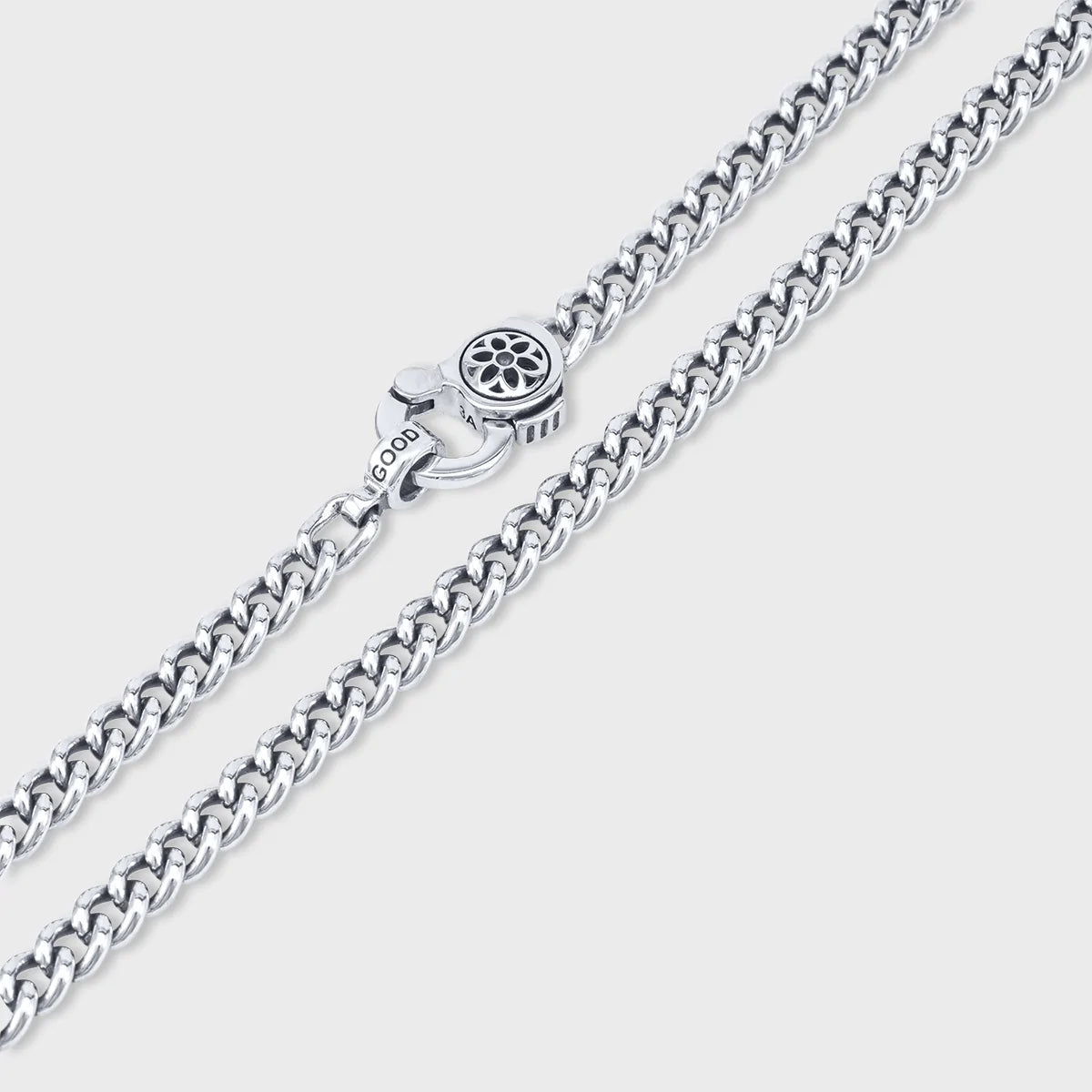 CURB CHAIN NECKLACE - AA - 24"
From Good Art:
Curb chains are as ubiquitous as lobster claws, and usually neither are special. We're in the everything is special business, so if I can bring something new or innovative to a project I can usually get interested enough to do a good job… even if the job is re-imagining the mundane.

More than 20 years ago I fell in love with old chain making machines, they've got as many moving parts as a mechanical watch and they're beautiful to see in action. Dozens of levers, arms and bumpers dancing in concert... push, pull, snip, bend, repeat. And out the other side does come the contorted wire coaxed into a roundish shape and encircling it's neighbor on either side. And that's only after we've spent a week casting and drawing out bars of sterling silver into wire we use to feed the machine.
It's all so romantically archaic. Inefficient, unreliable, messy, noisy and for all that it's fairly imprecise. And I wouldn't change a thing. Our chains are beautiful, they feel hearty, we use the full circumference of the wire after it's drawn. Many curb chains are shaved or milled flat to lower the weight or save metal.

I'd be remiss if I didn't mention these curb chains are united at the ends by the venerable Model 9 clasp. It's a sturdy, clever and functional mechanism that looks the business. I like to wear these chains with the clasp hanging down, it's the most unique feature, why not really drink it in.

Sterling silver. Made by hand in Good Art's foundry in Los Angeles.
Domestic | USPS Priority Mail
FREE for orders over $200 / $11.99 Flat Rate for orders under $200
International |  International
$40 Flat Rate to Canada & Mexico /