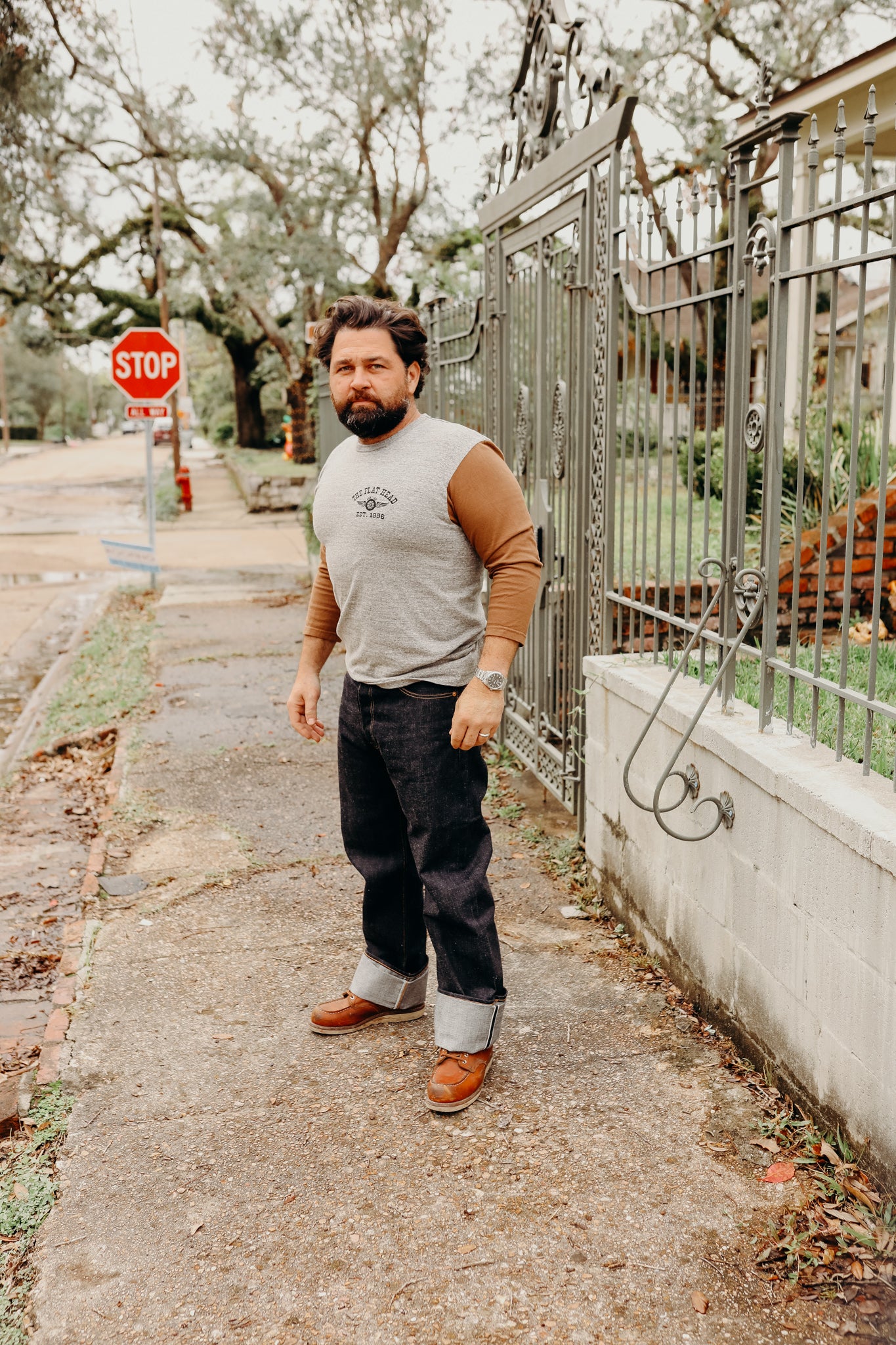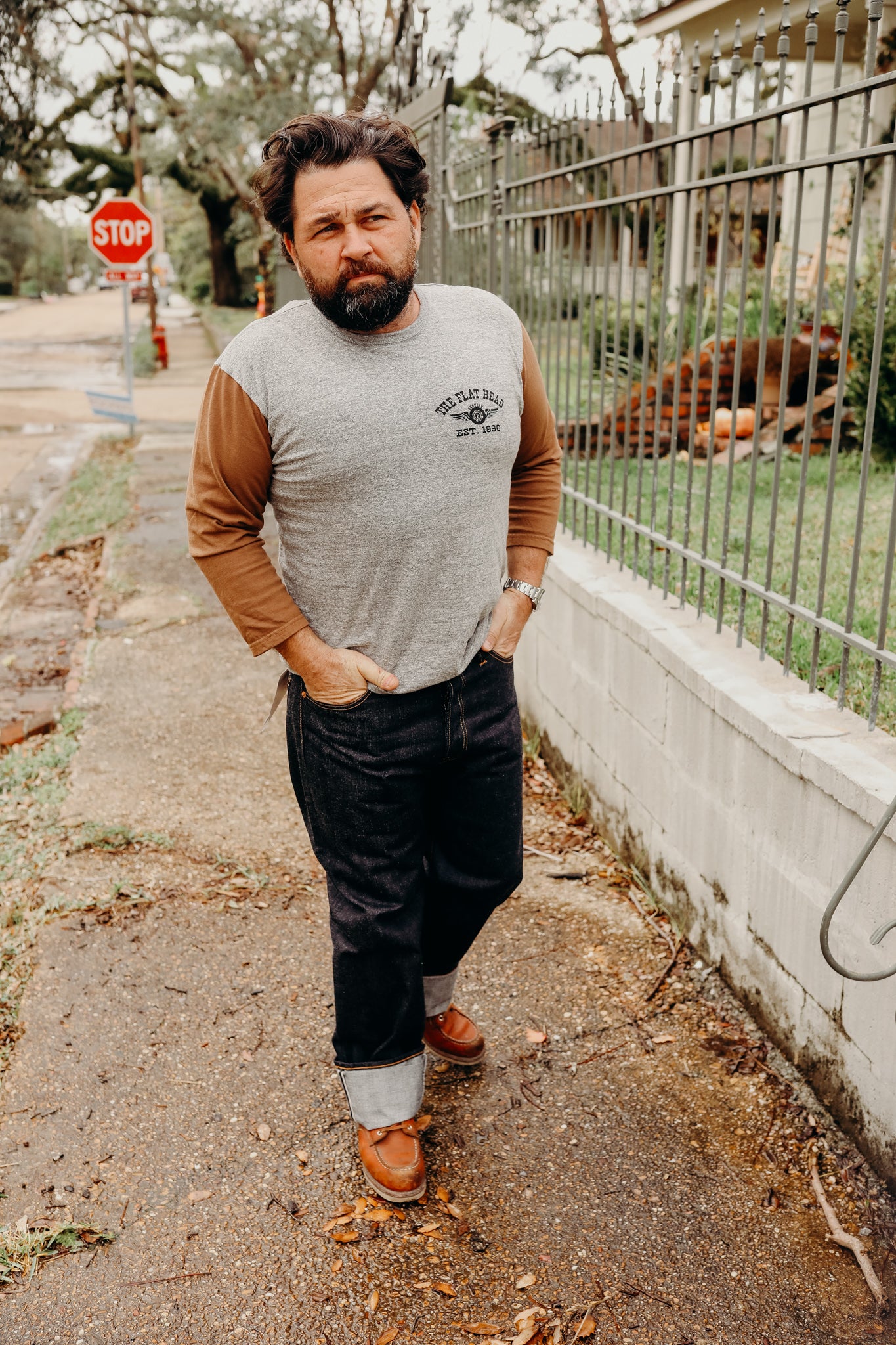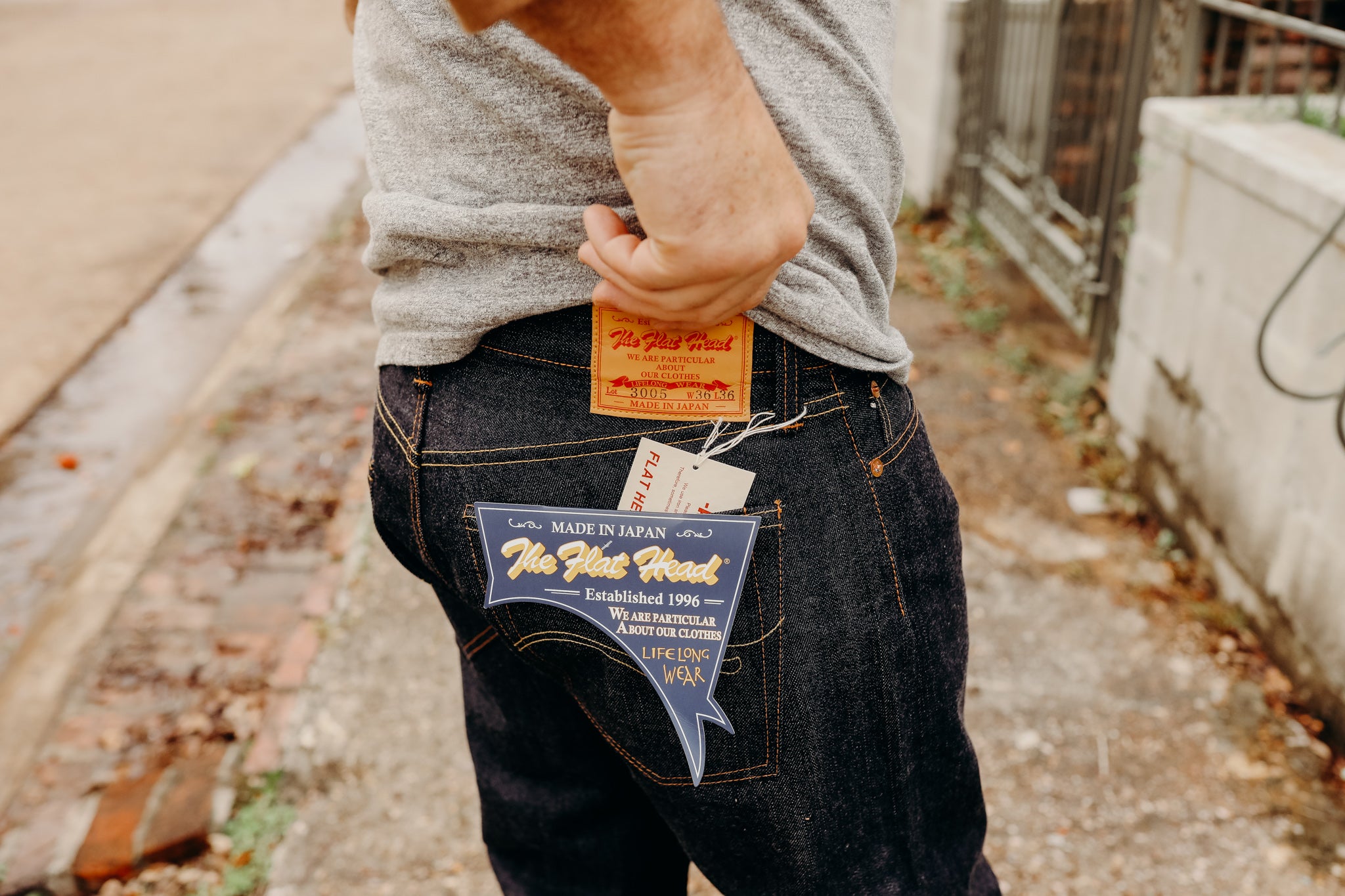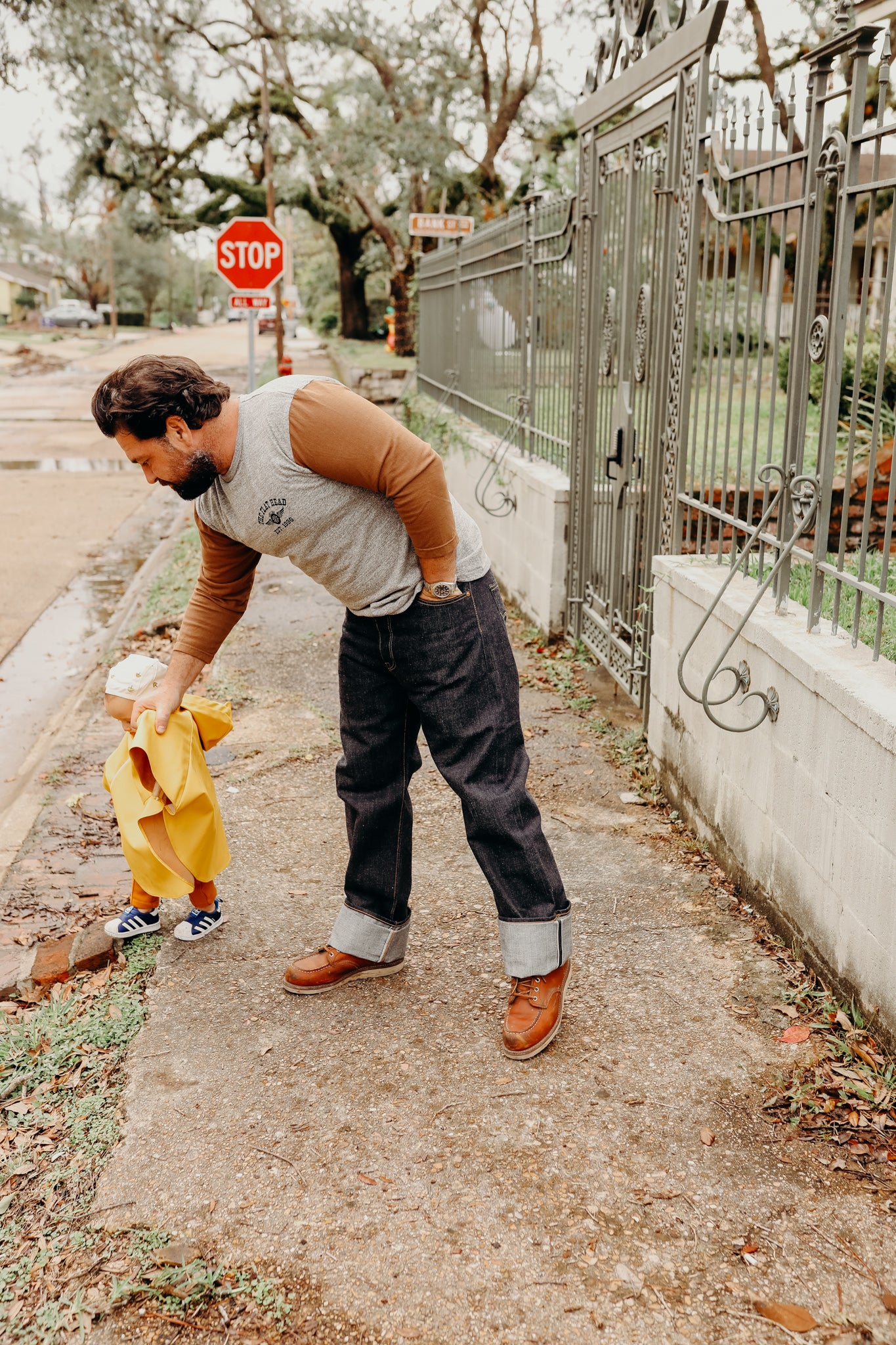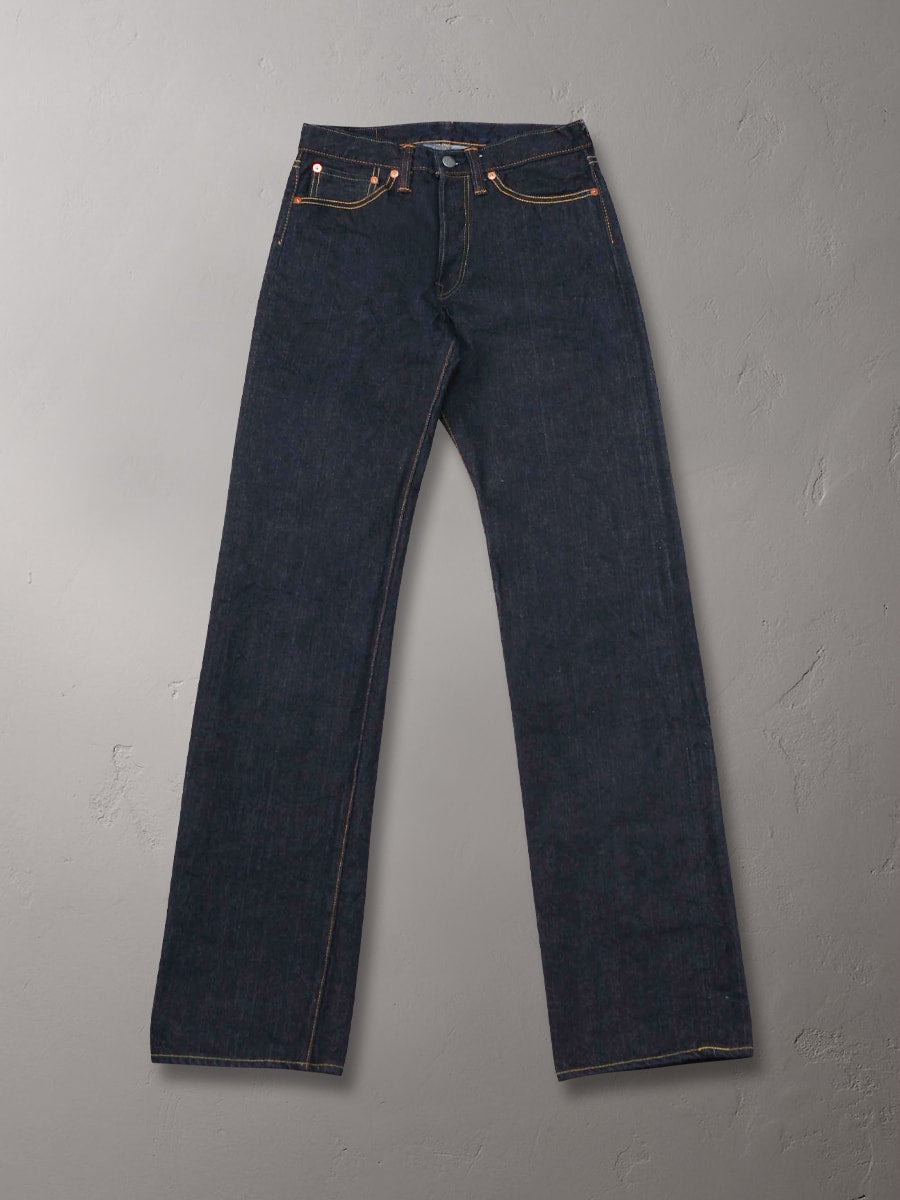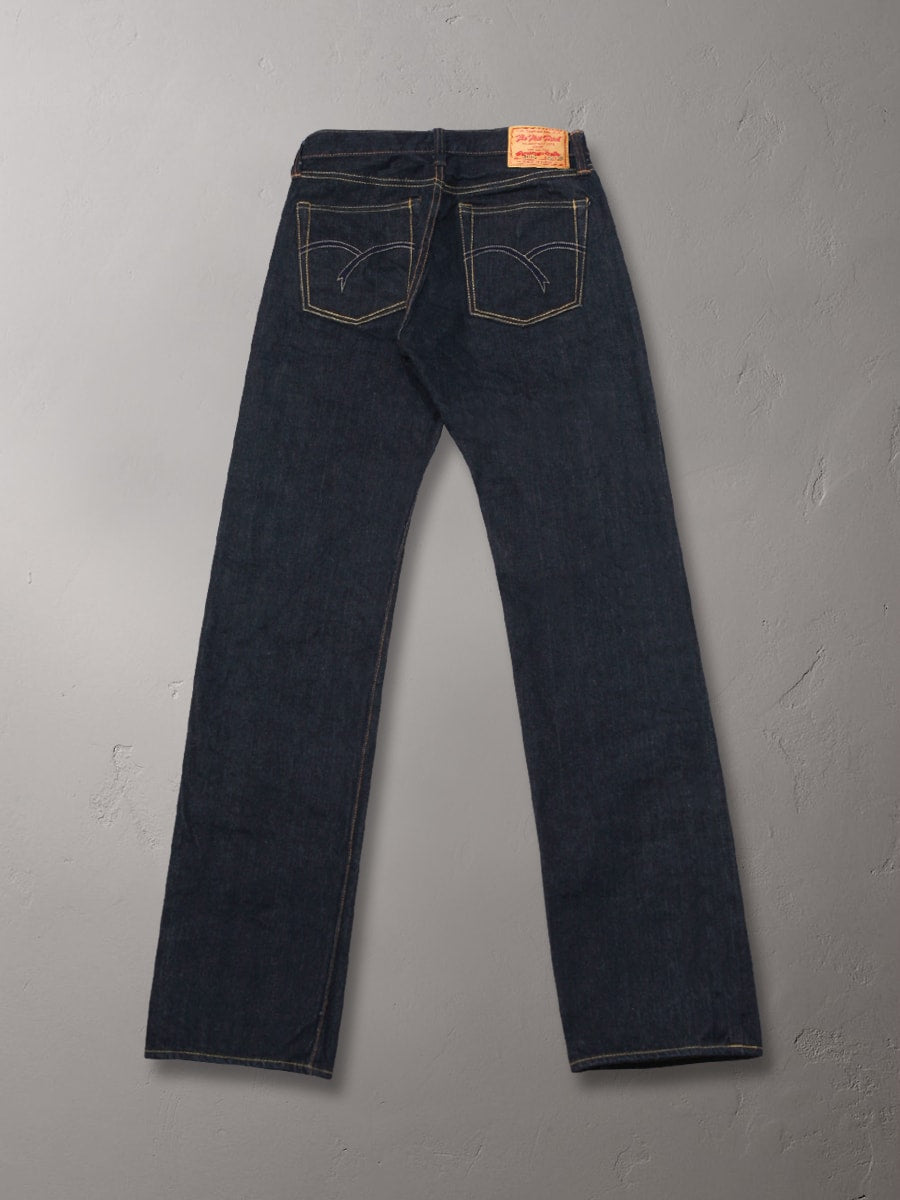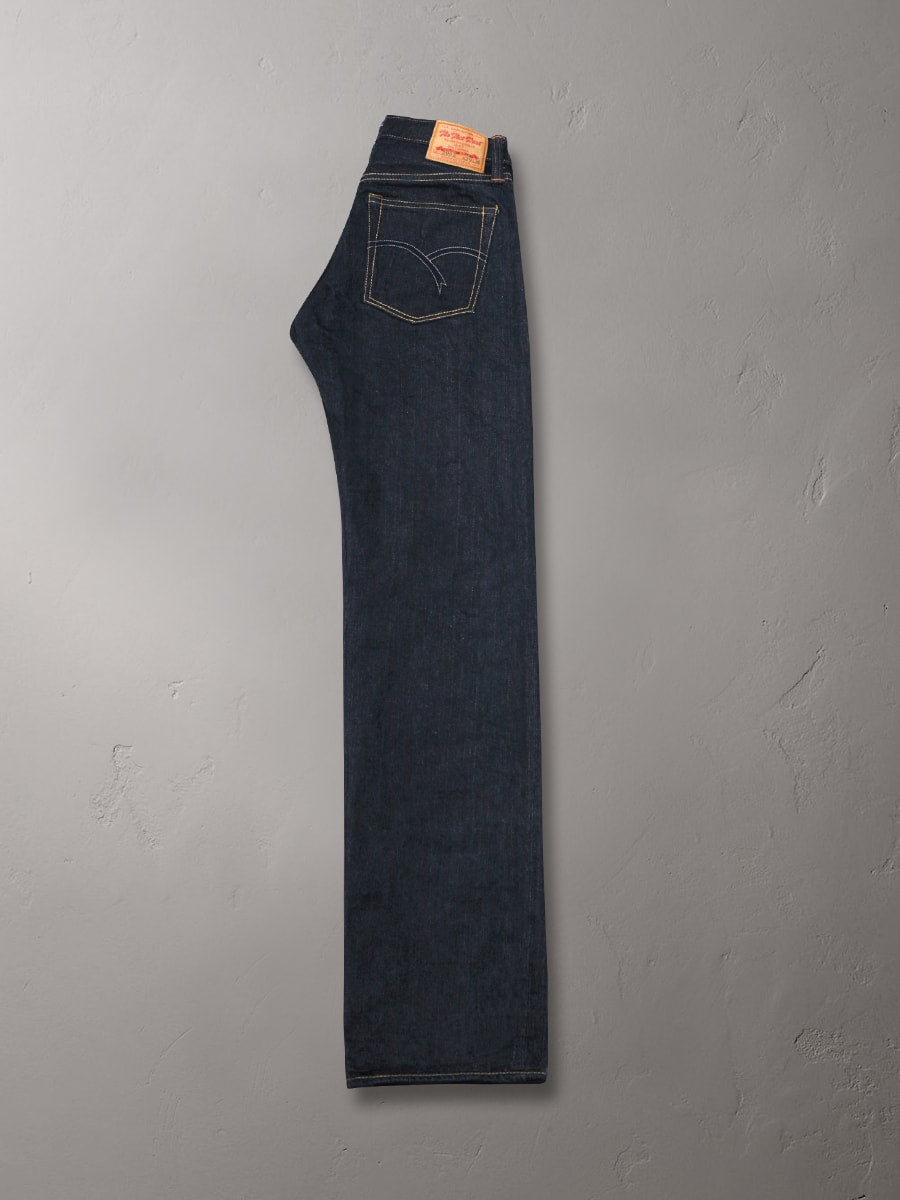 The Flat Head 14.5oz 3005 Straight
Flat head classic jeans "3005"
Although it is straight, it has a clean silhouette that suppresses unnecessary sluggishness when worn.
It is a model that embodies the new jeans shape proposed by Flat Head, which combines old-fashioned analog techniques with new technologies such as special double stitching and ultra-suede in the back pocket.
・ 14.5oz denim (old-fashioned shuttle weaving machine)
・ Straight model with a slightly shallow rise and weak taper
・ Iron button fly
・ Original copper rivet
・ Iron hidden rivet
・ Leather patch (deer leather)
・ Pocket part: Special double stitch
・ Back pocket part: Ultra rivet
Color: Blue
 Drying with a tumbler dryer may cause shrinkage and deterioration, so tumbler drying Please avoid using the machine.


The buttonhole is finished by a manufacturing method called the rear scalpel.
The area around the hole is cut after overlocking, leaving a tuft of thread in the center of the overlock.
When attaching or detaching the button, this remaining tuft acts as a cushioning material between the hard button and the overlock thread and prevents the overhang thread from wearing.
can be said to be the face of flat head jeans.
Ultra suede ornaments are sewn on the decorative stitches on the back pocket.
Ultra suede is an artificial leather made of microfiber, which is an ultra-fine fiber, and has the characteristic of being resistant to water and friction and not easily losing its color.
Domestic | USPS Priority Mail
FREE for orders over $200 / $11.99 Flat Rate for orders under $200
International |  International
$40 Flat Rate to Canada & Mexico /