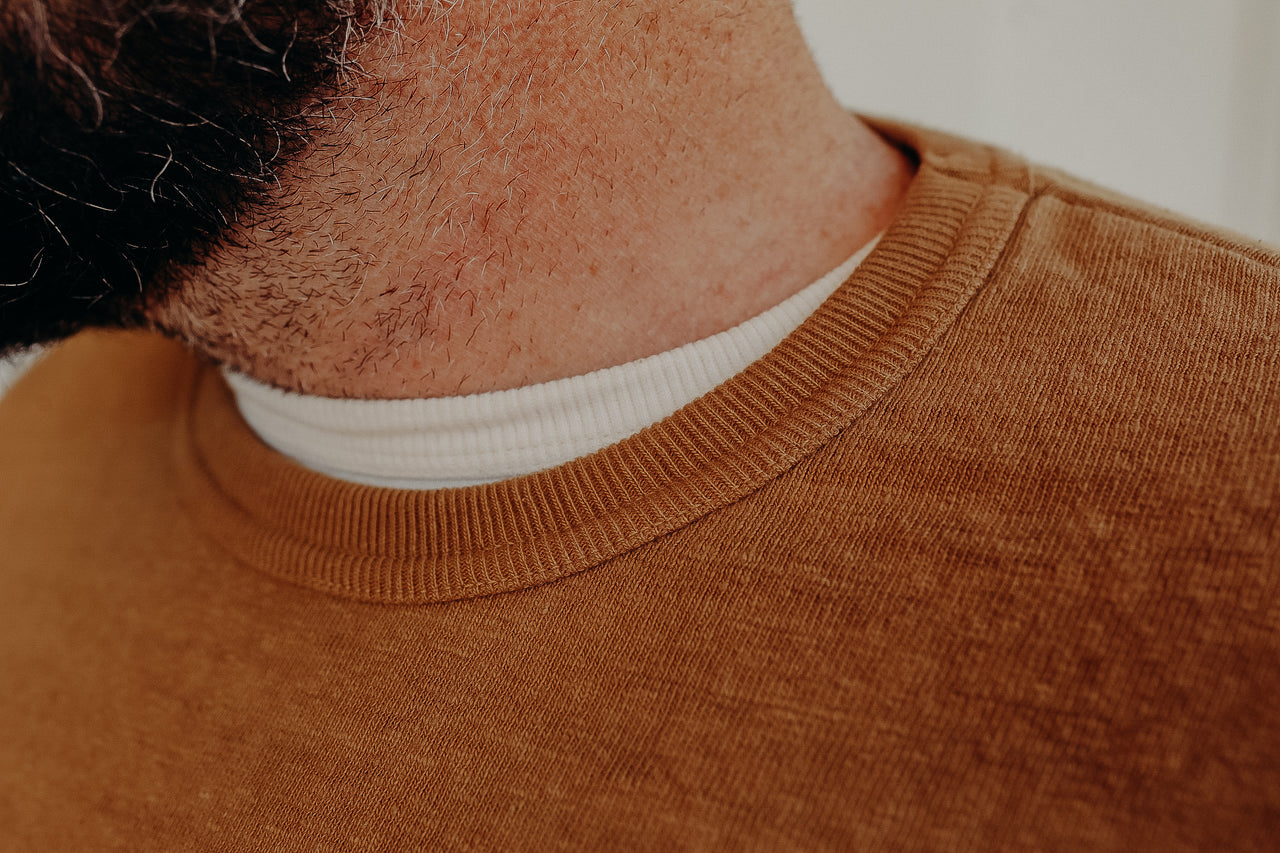 Heavy Flannel Shirt - Purple and orange
Purple and Orange
UES heavy flannel shirts are characterized by their thick fabric and the texture expressed by weaving with a power loom. The warp and weft threads are well-balanced, and the fabric moves appropriately to improve comfort. The dyed fabric using the direct dye will gradually fade as you wear it. You can enjoy the subtle color tones. The back is slightly brushed, giving it a soft feel and improving heat retention.
14.5oz 100% cotton heavy selvedge flannel
Josh Is wearing a size 4 at 195lbs, 5'-7"

-Brushed lining & face
-2 Acorn chest pockets
-Chain stitched main body seams
-Palm nut buttons
-Rinsed once (no further shrinkage)
-Made in Japan 
Domestic | USPS Priority Mail
FREE for orders over $200 / $11.99 Flat Rate for orders under $200
International |  International
$40 Flat Rate to Canada & Mexico /