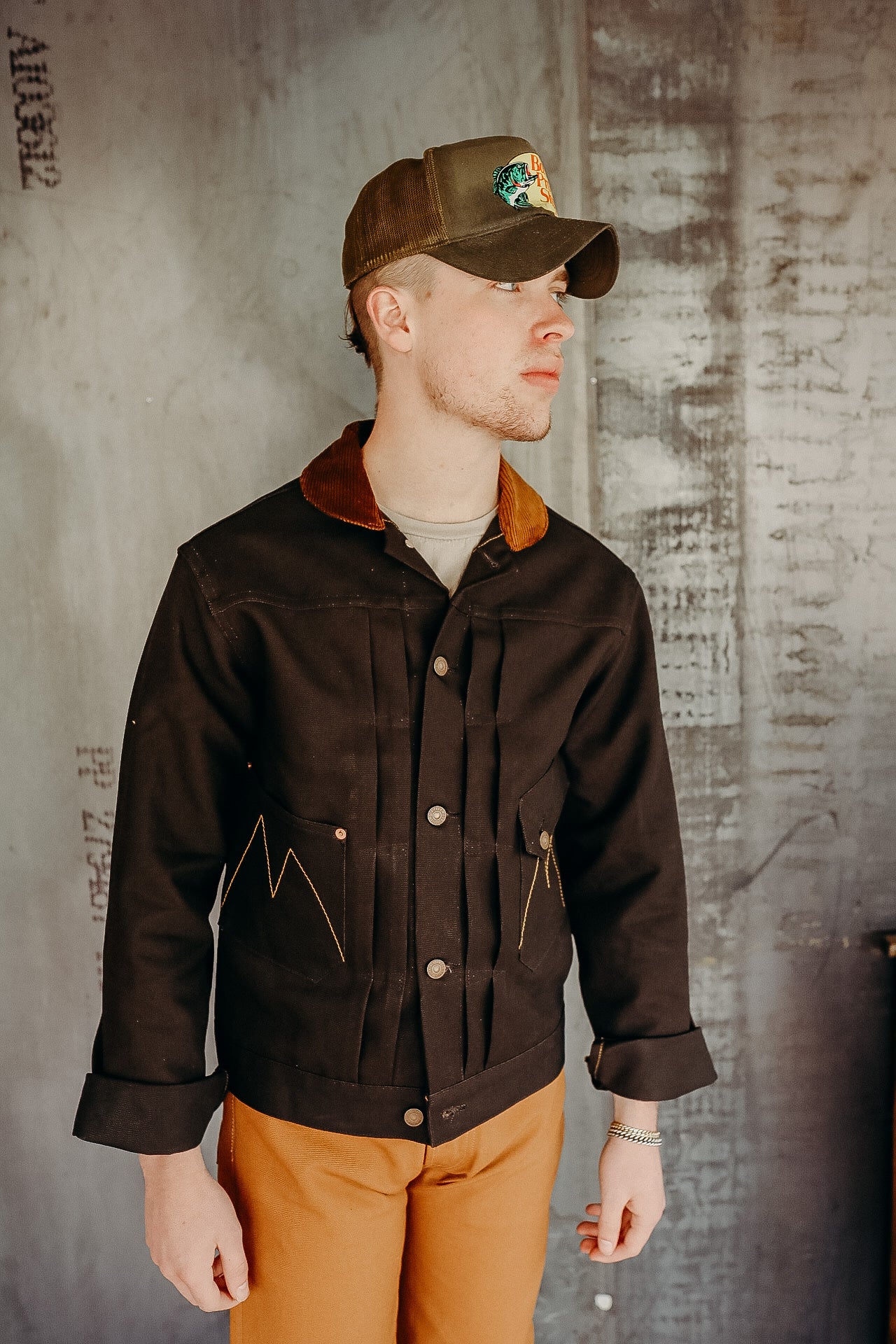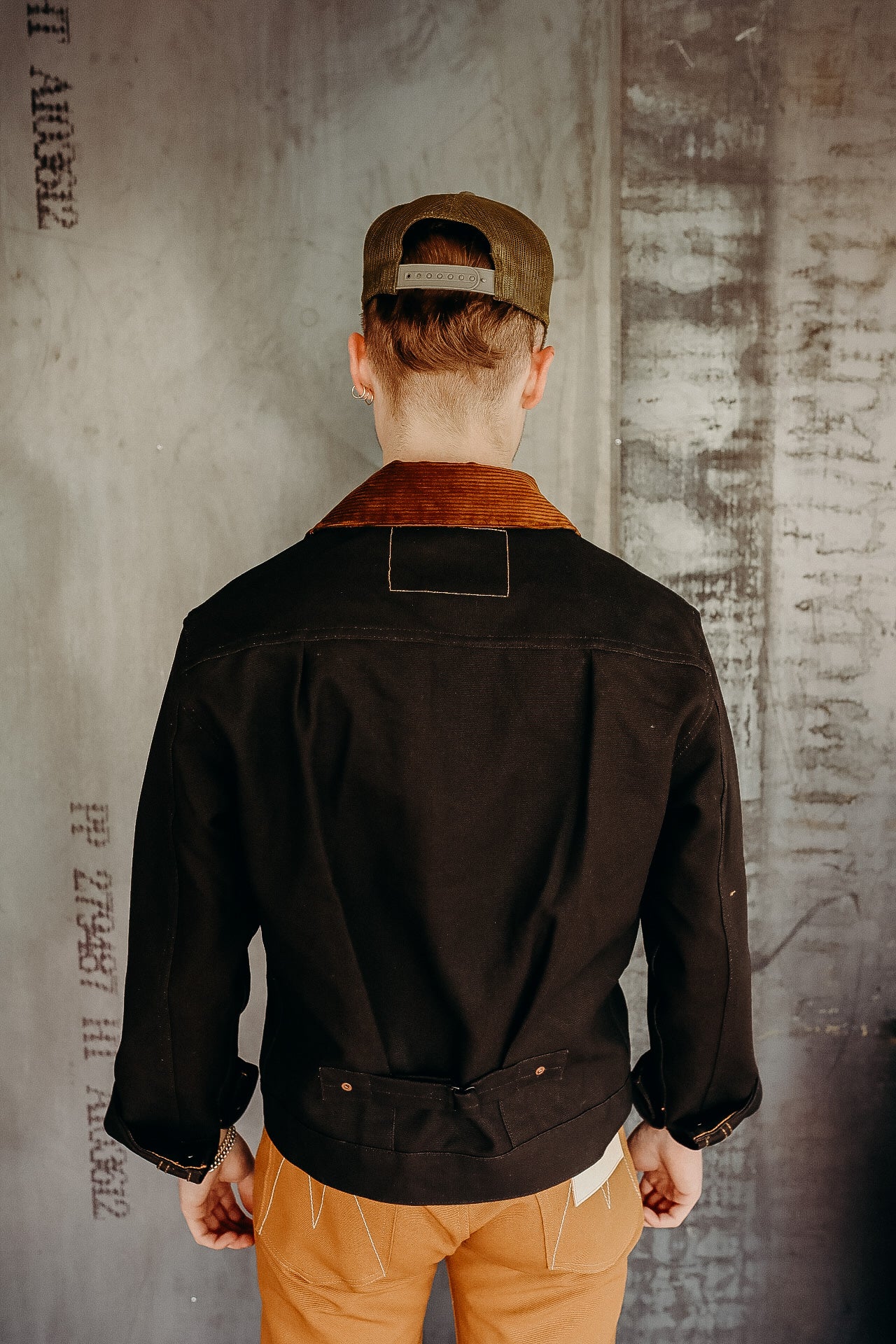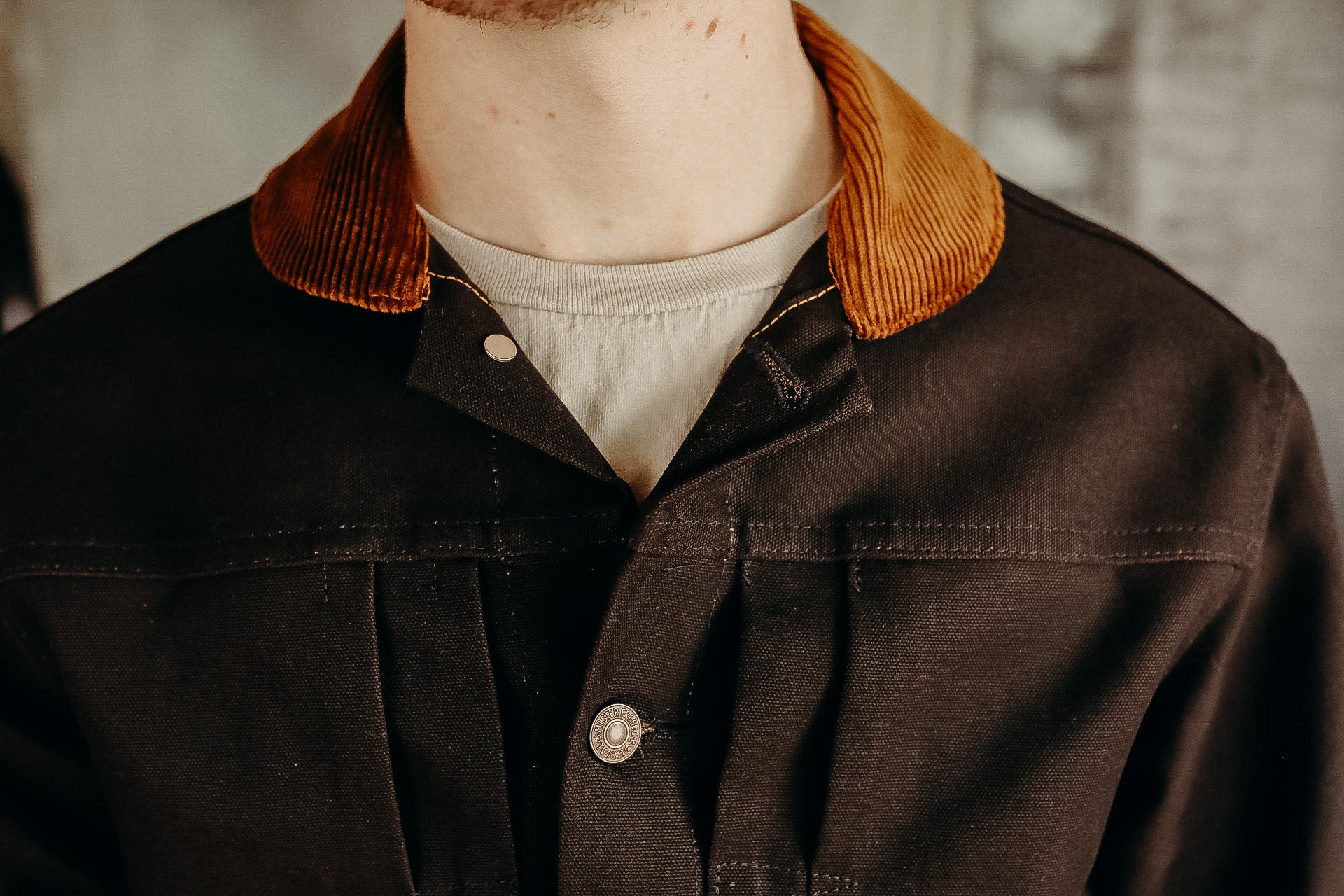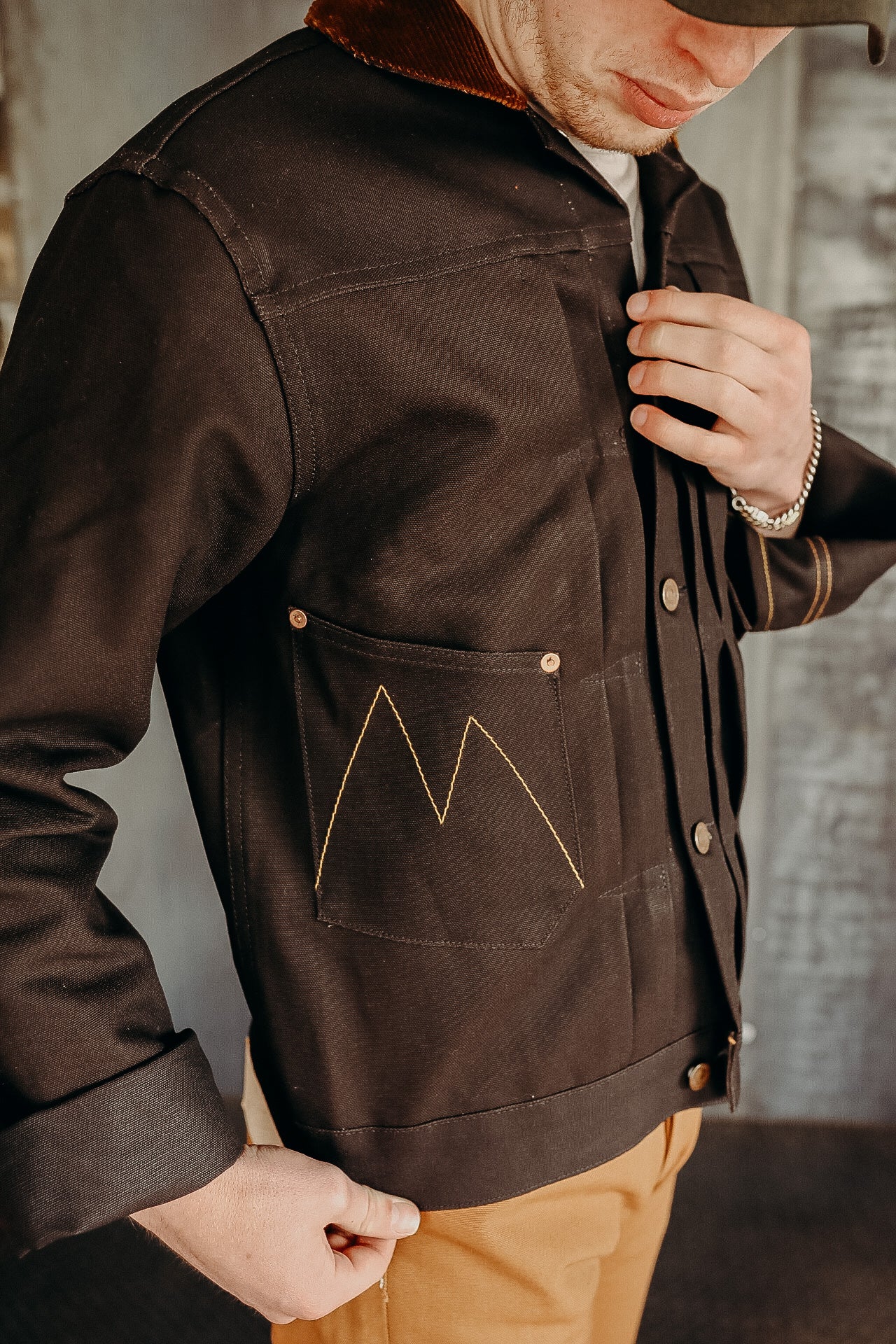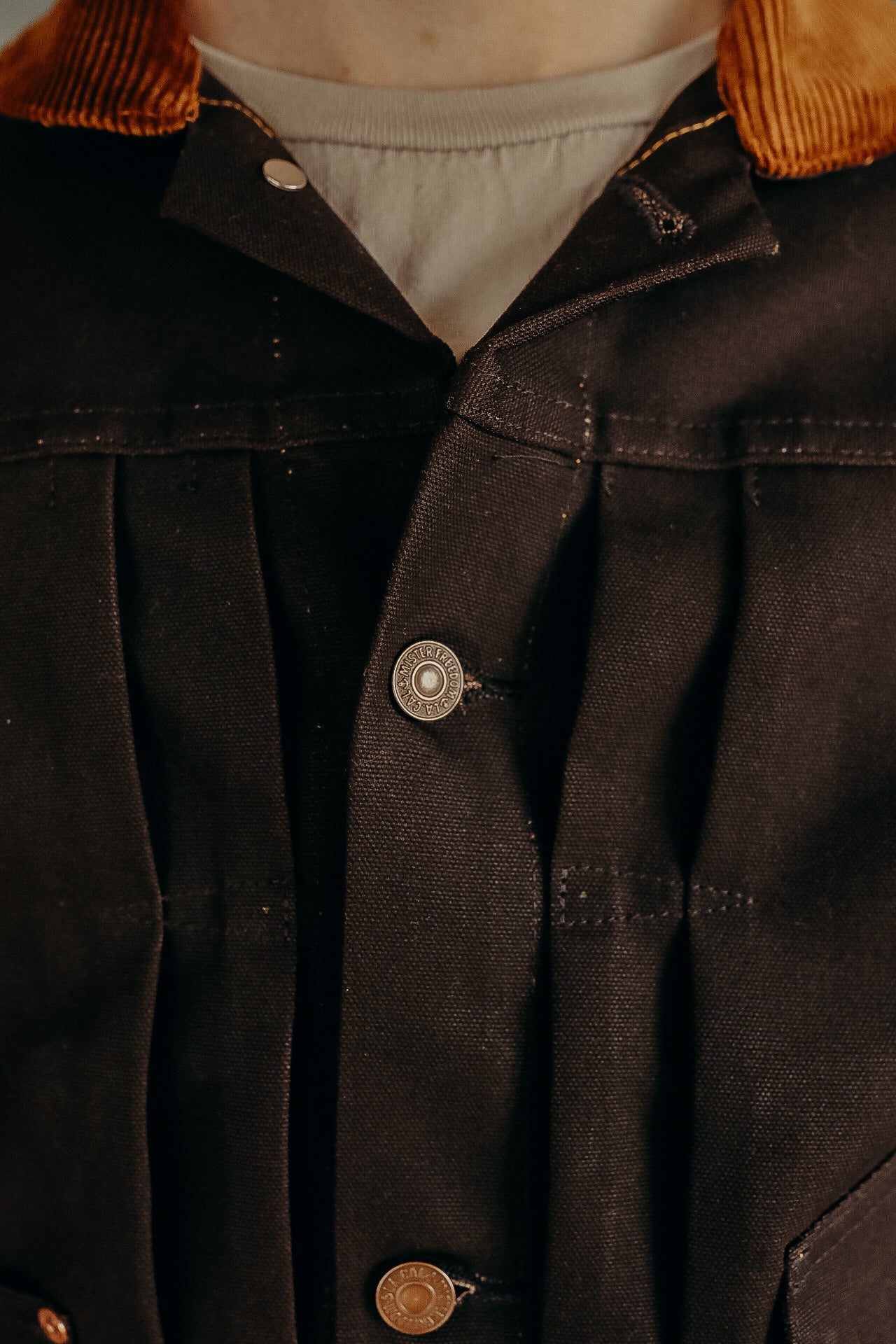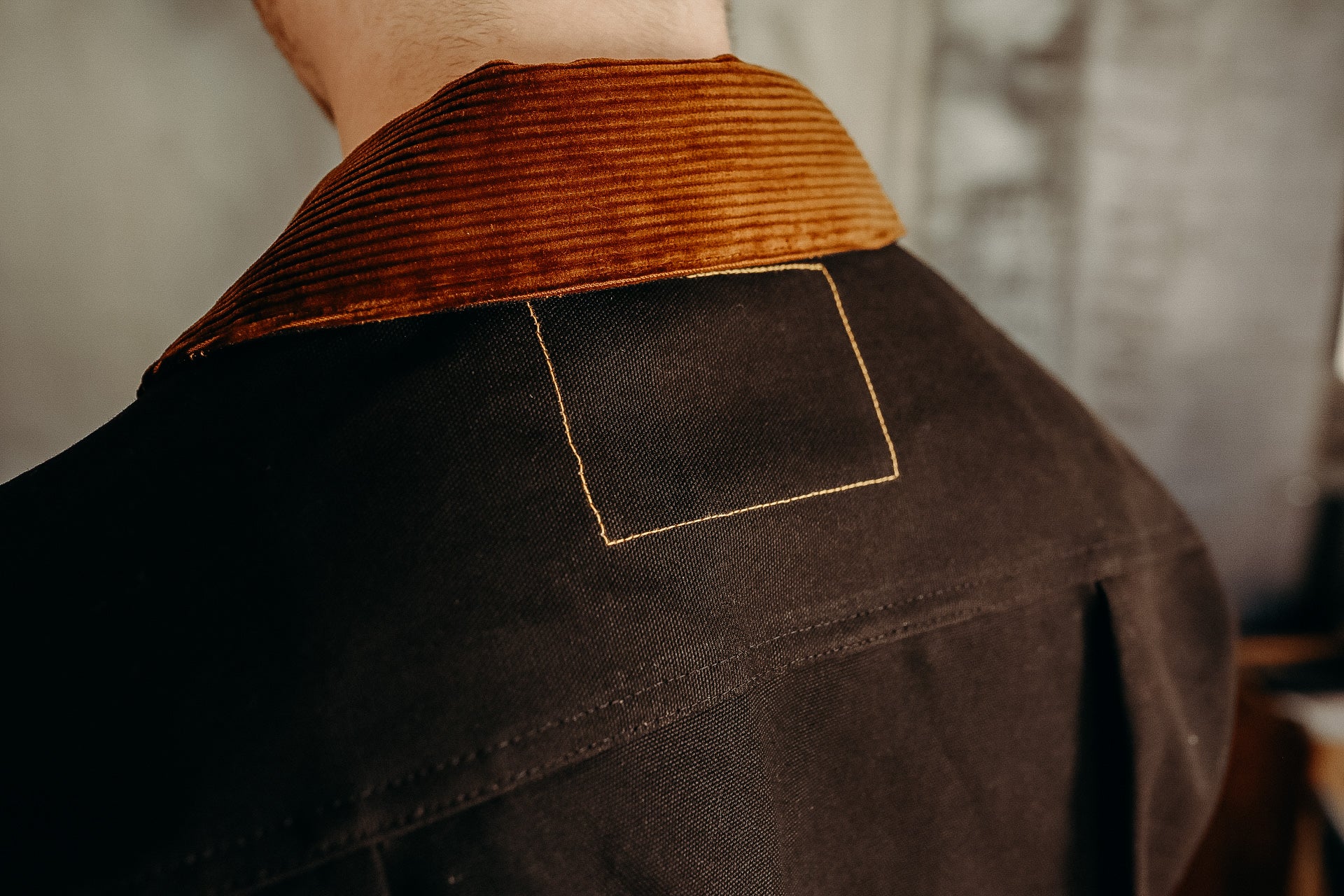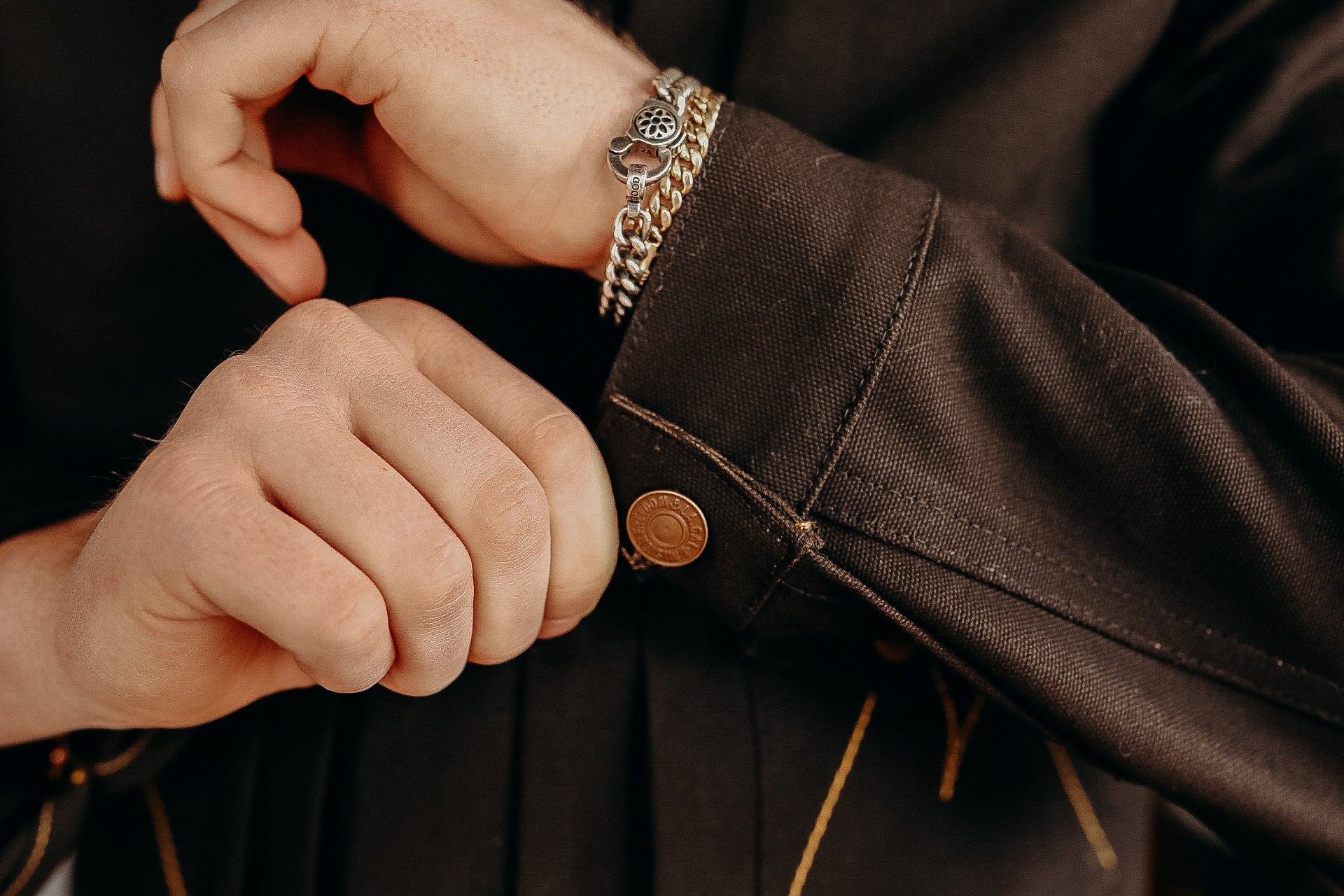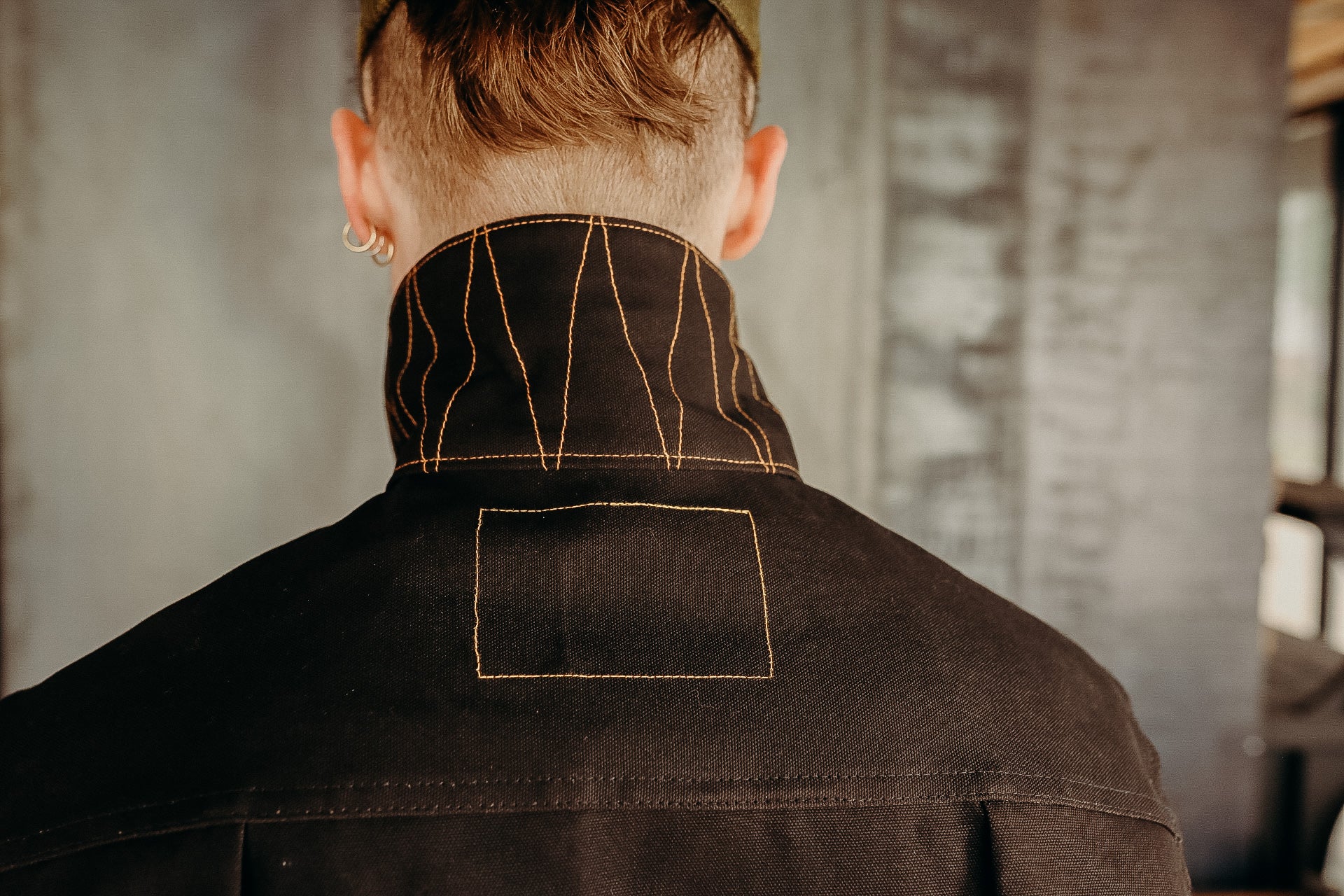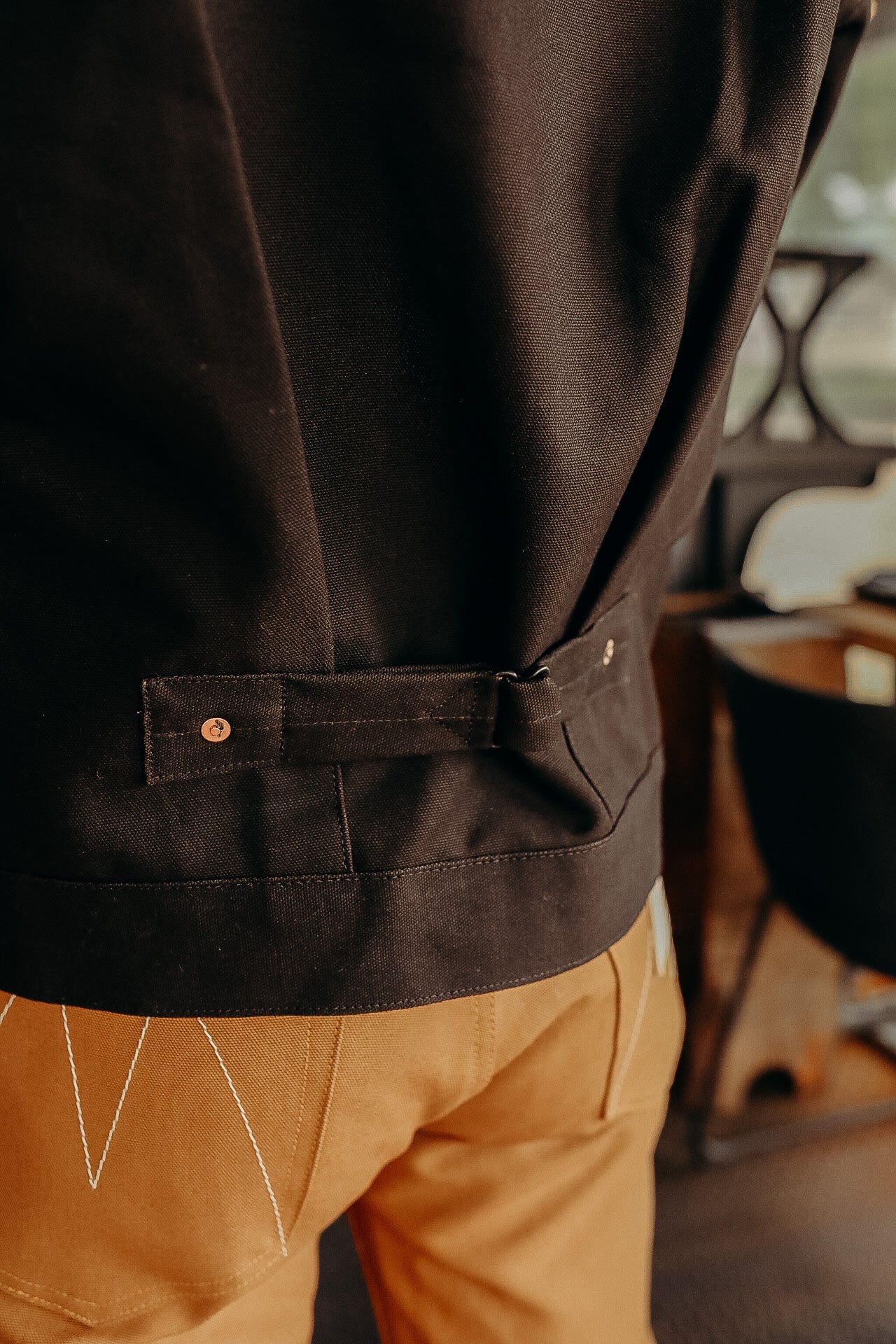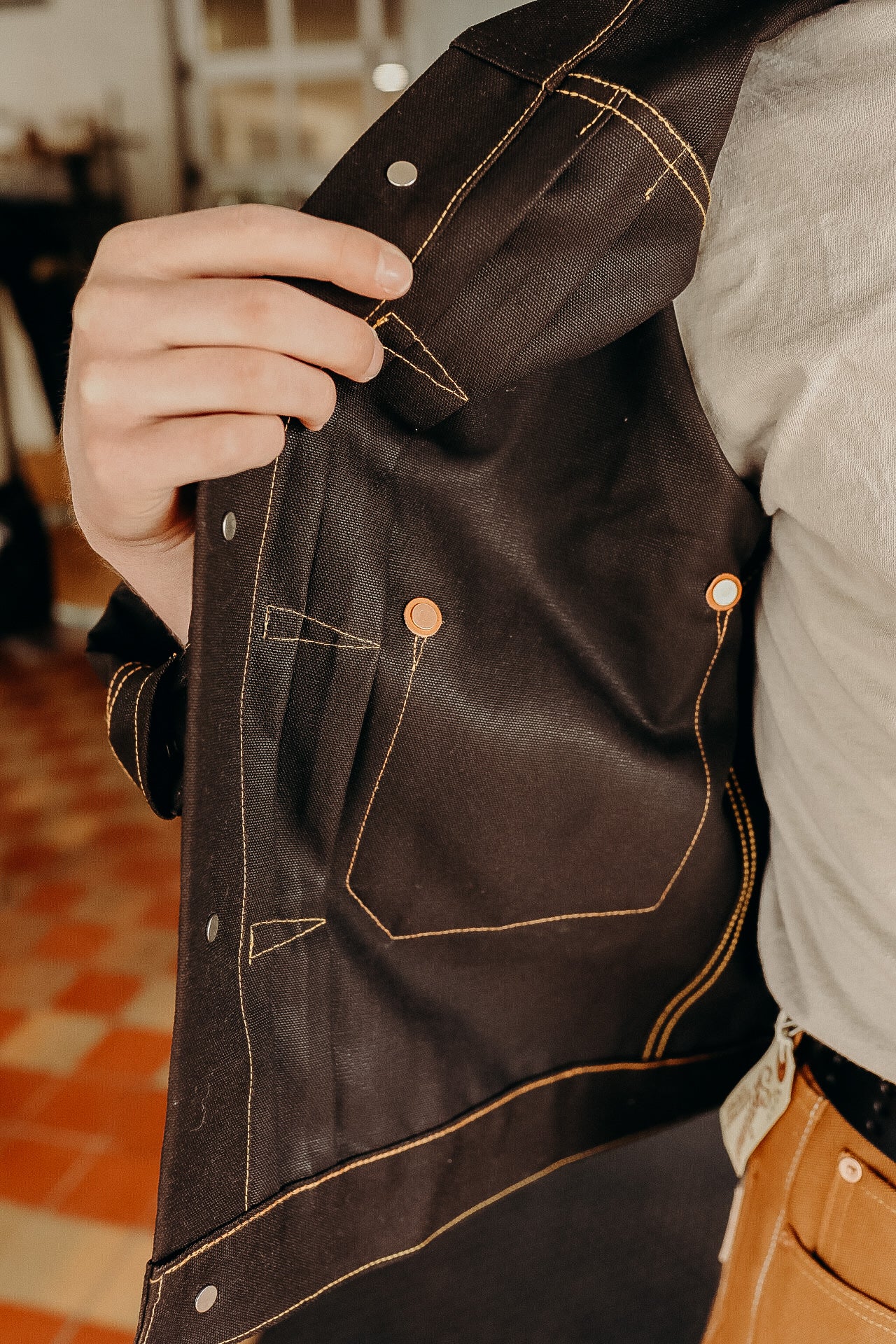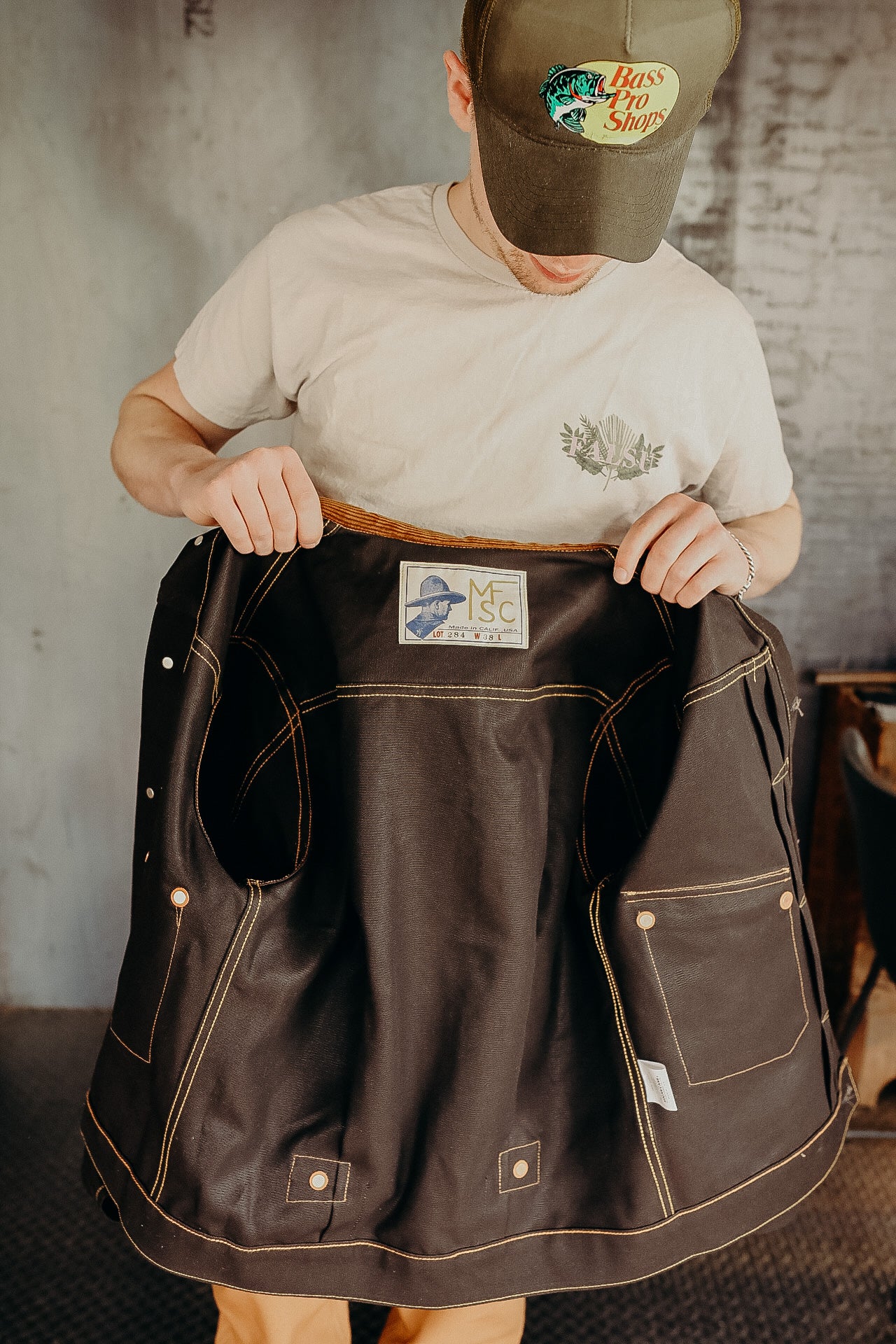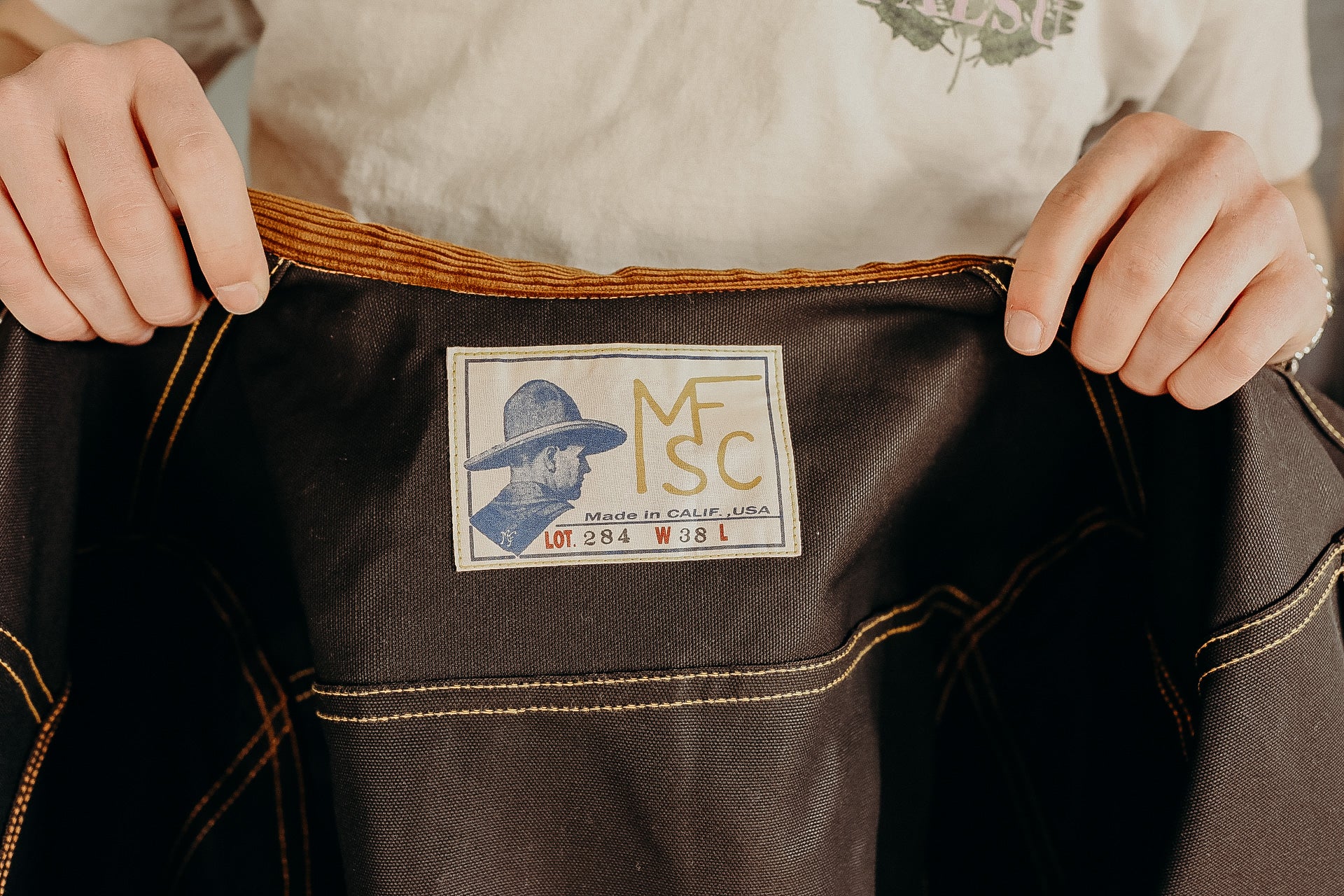 Ranch Blouse "Frontier" Ed. - Nos Duck Canvas
FABRIC:
Sturdy and dry 12 Oz. dark brown canvas, milled in USA.
SPECS:
* Early round-type collar, A-1 style.
* 'Vintage' boxy but fit silhouette.
* Pleated front with original MF® arrowhead dart stitching.
* Original MF® "M" stitching on chest pockets.
* Corduroy collar.
* Single pocket flap.
* Cast MF® branded tack buttons.
* Buckle back, adjustable, riveted.
* Copper rivet reinforced, unmarked hardware with backing leather washer.
* Made in USA.
The Mister Freedom® Ranch Blouse comes raw/unwashed, and will shrink to tagged size. Follow the usual recommended initial method before wearing: cold soak for 30mn, spin dry and line dry.
Domestic | USPS Priority Mail
FREE for orders over $200 / $11.99 Flat Rate for orders under $200
International |  International
$40 Flat Rate to Canada & Mexico /