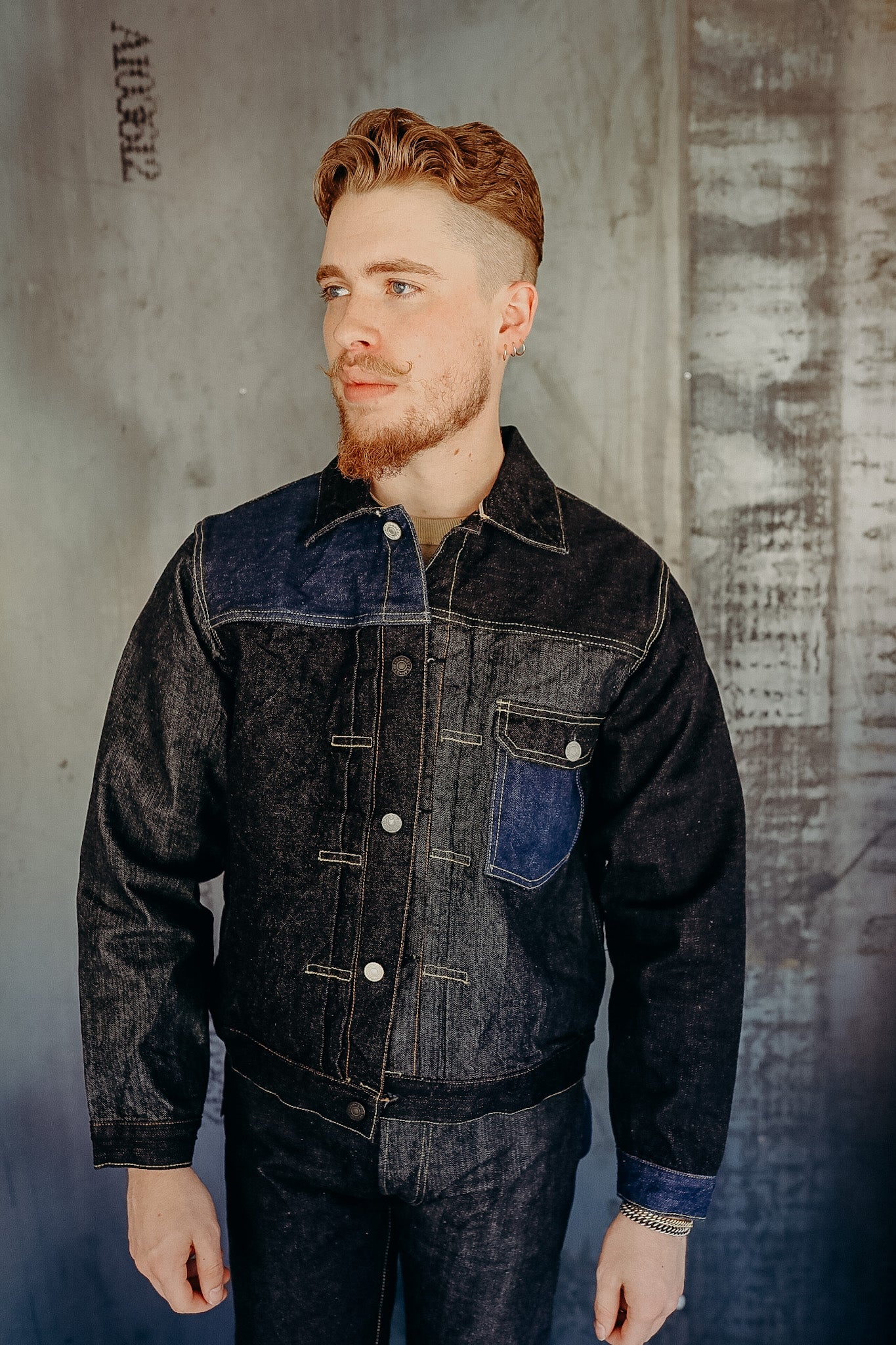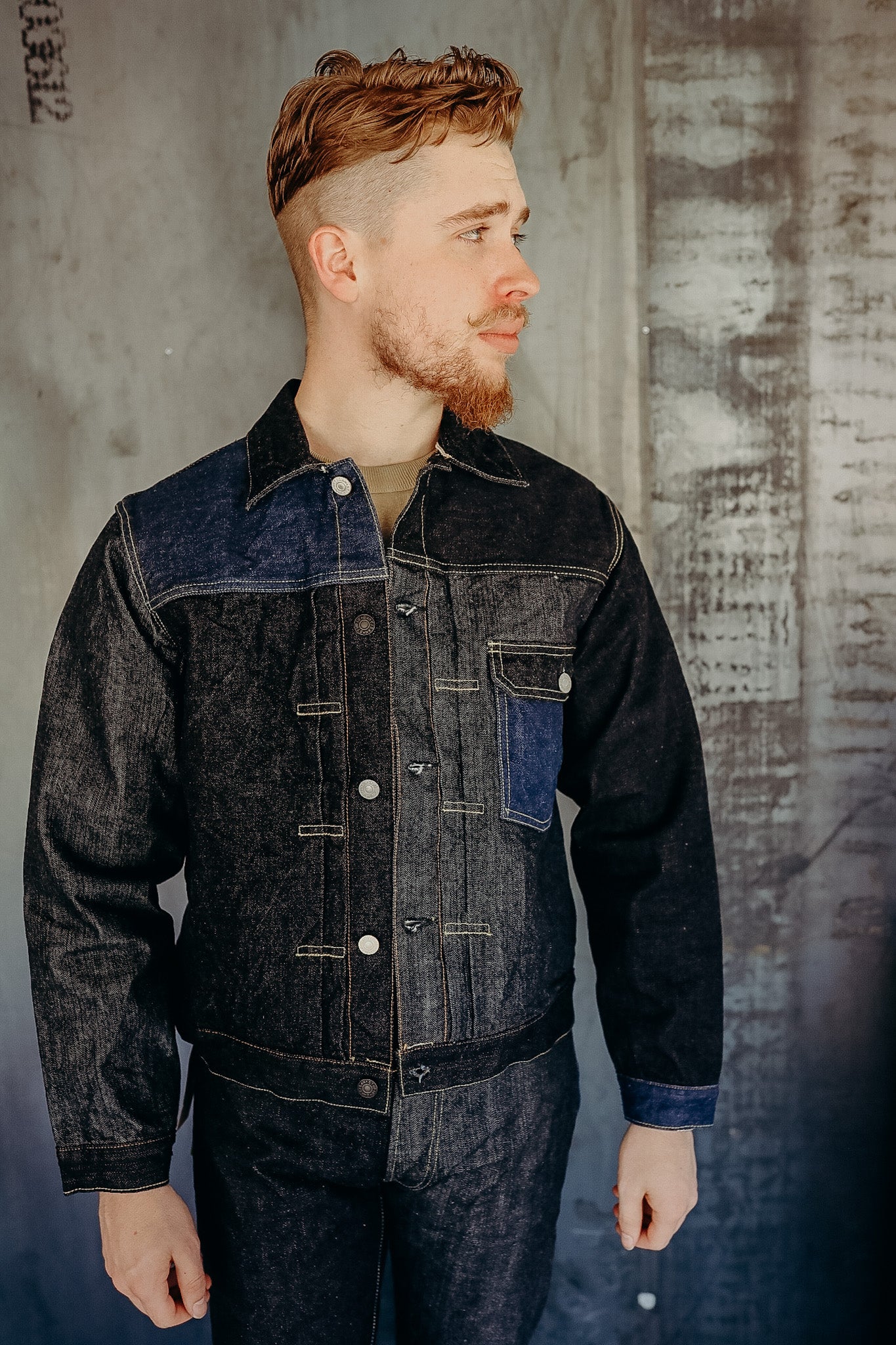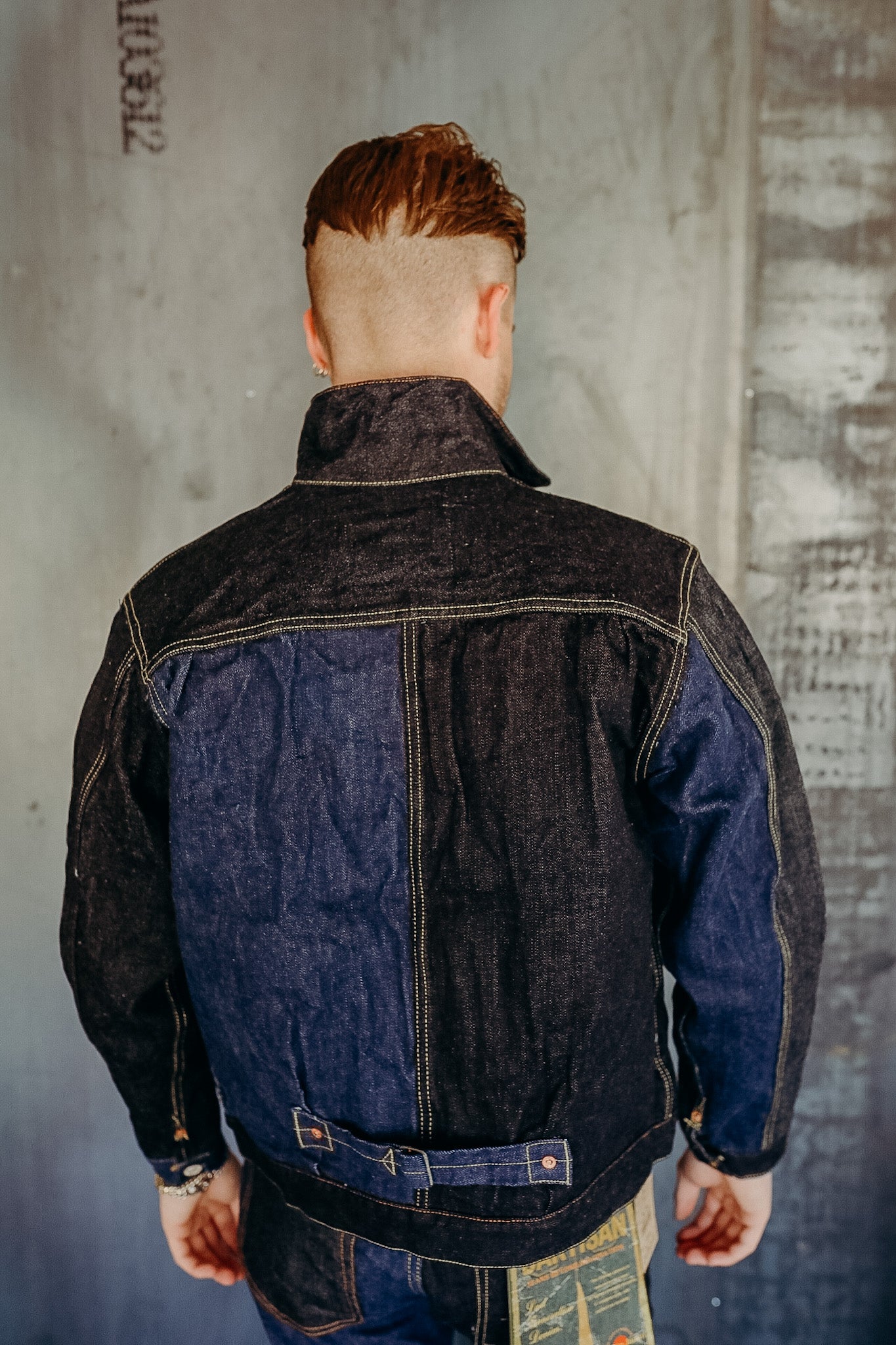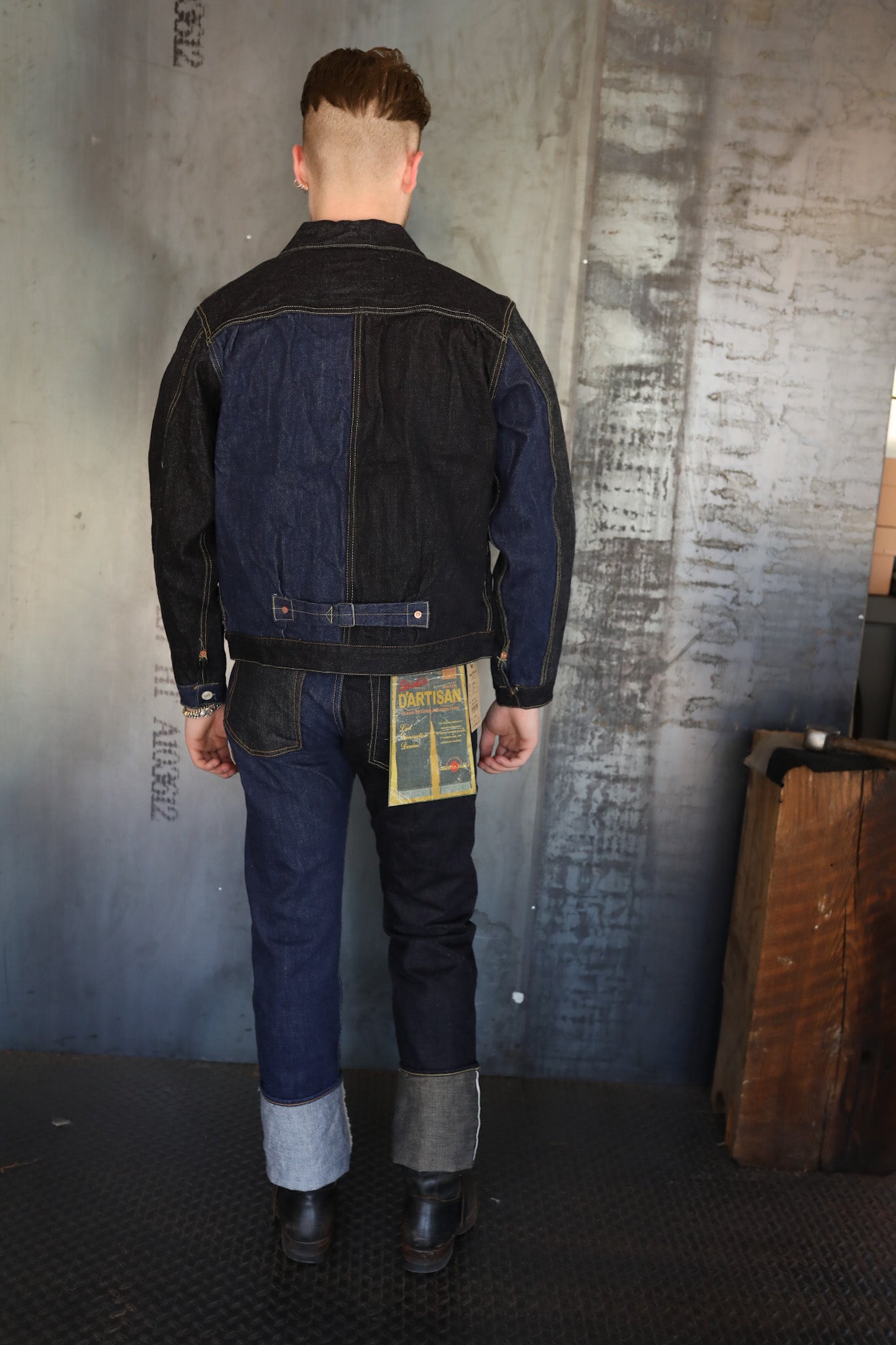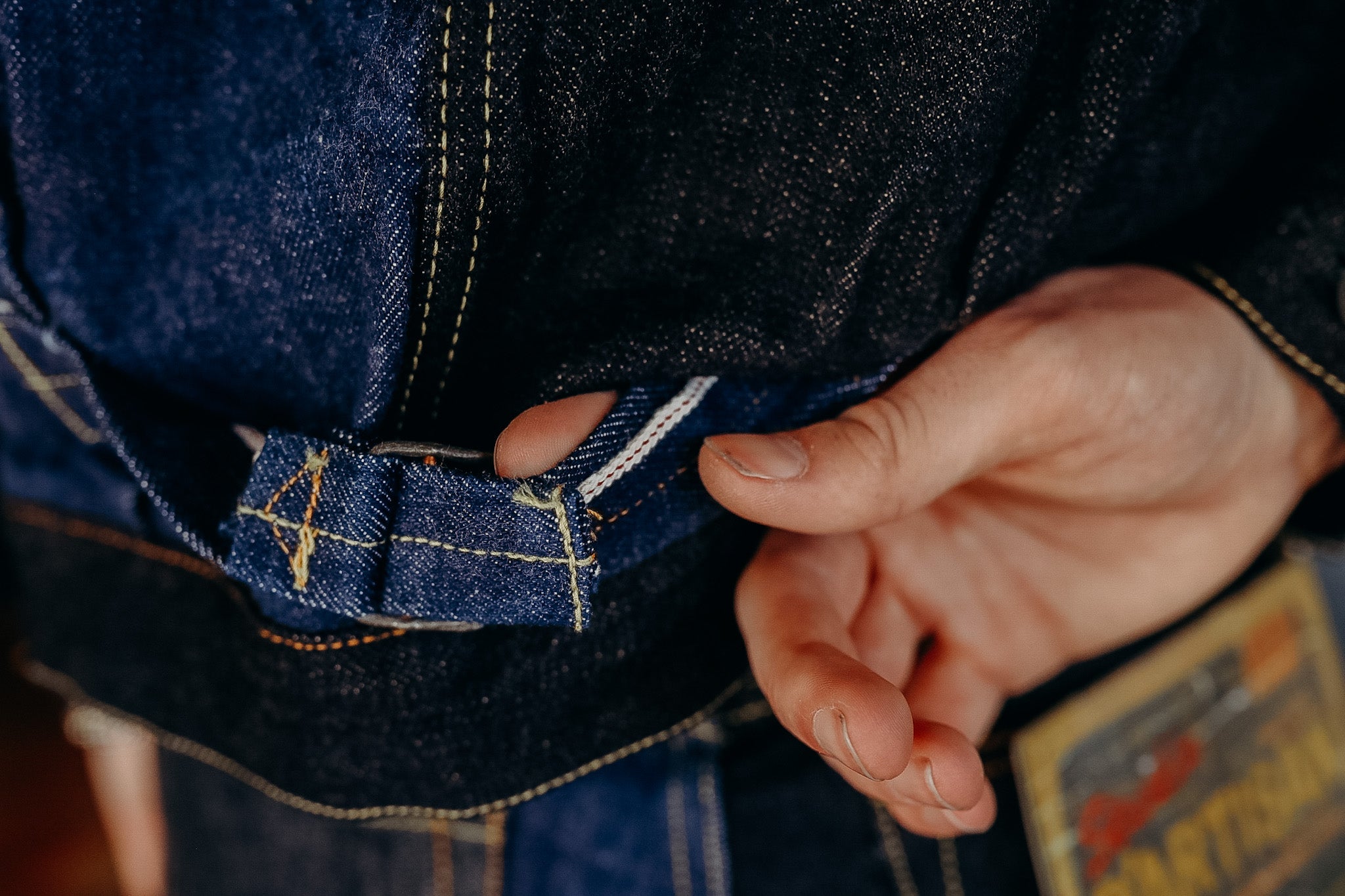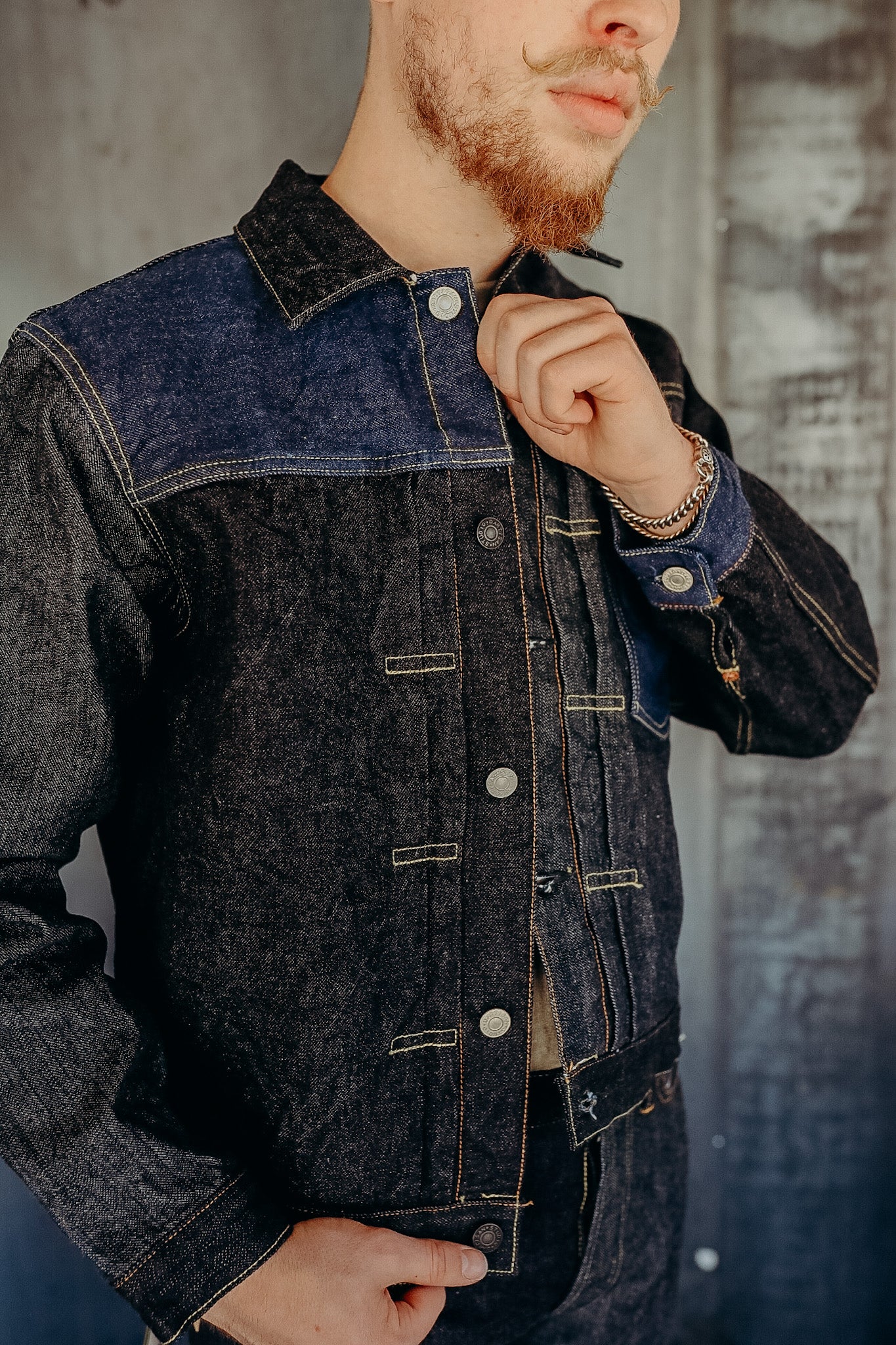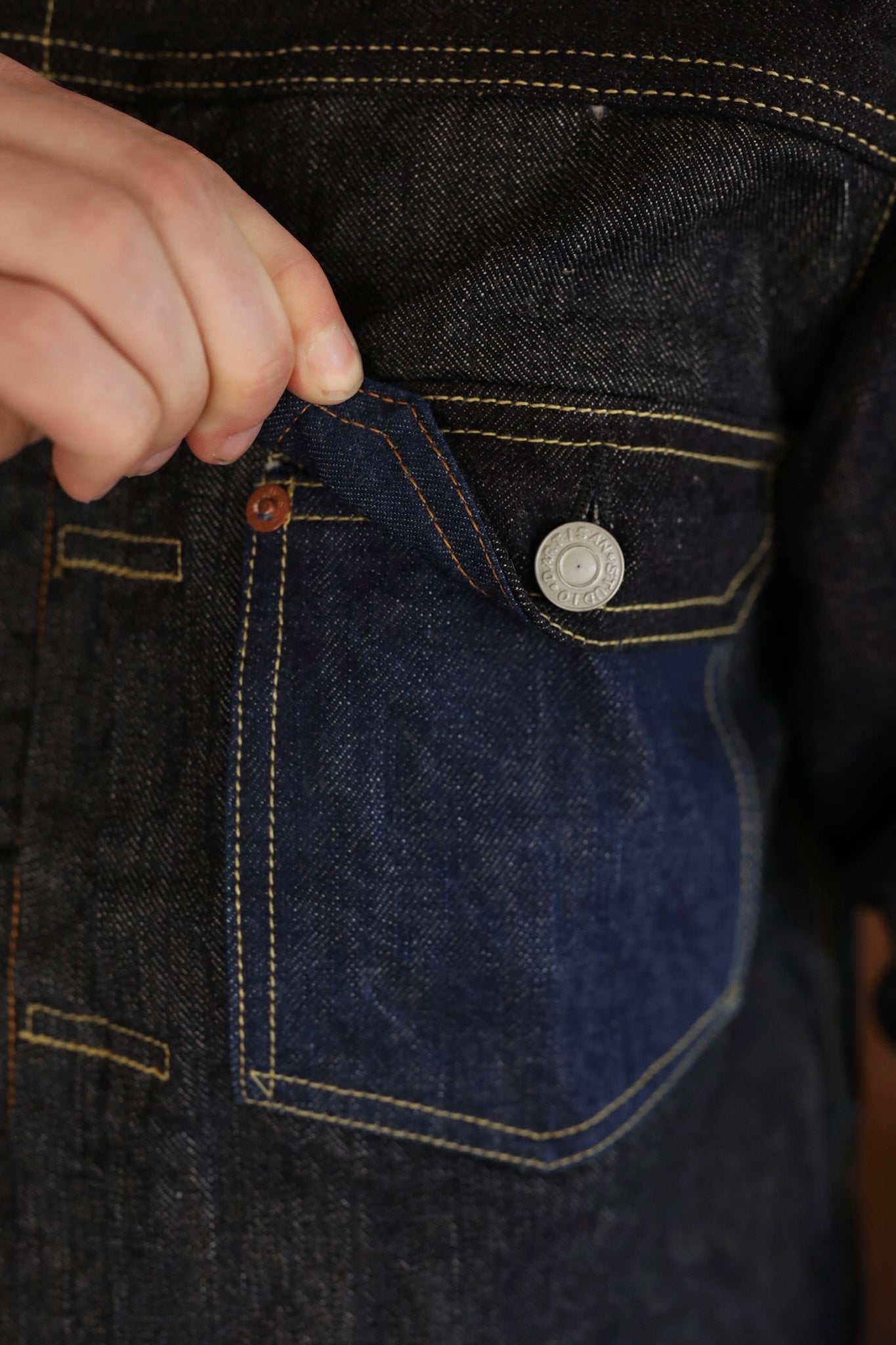 Salesman Jacket with new ``DO-1'' denim.
4 types of original denim are used to create each pair

100 series denim... 15oz right twill selvedge denim created by D'Artisan using a special recipe by blending various cottons . It is characterized by its hardness and distinct color fading. Left twill denim... Original 14oz left twill selvedge denim. The color fades quickly, and there is a "line fall" where the color looks like a drawn line. G3 denim... 14oz right twill selvedge denim woven on Japan's earliest power loom, Toyota Industries' G3 . It has a natural uneven feel and roughness, and is characterized by severe spotting. DO-1 denim... 15oz right twill selvedge denim that was created by researching the original fabric from when DO-1 was released and being involved in spinning it. This skein-dyed denim by Awa Tokushima Soai is characterized by its slow fading. There are three different models of front tuck buttons that are used in each pair of jeans. These are special jeans that allow you to enjoy D'Artisan's original denim fabric with completely different characteristics all at once. 
Silhouette: Tight straight (103 type) 
Domestic | USPS Priority Mail
FREE for orders over $200 / $11.99 Flat Rate for orders under $200
International |  International
$40 Flat Rate to Canada & Mexico /