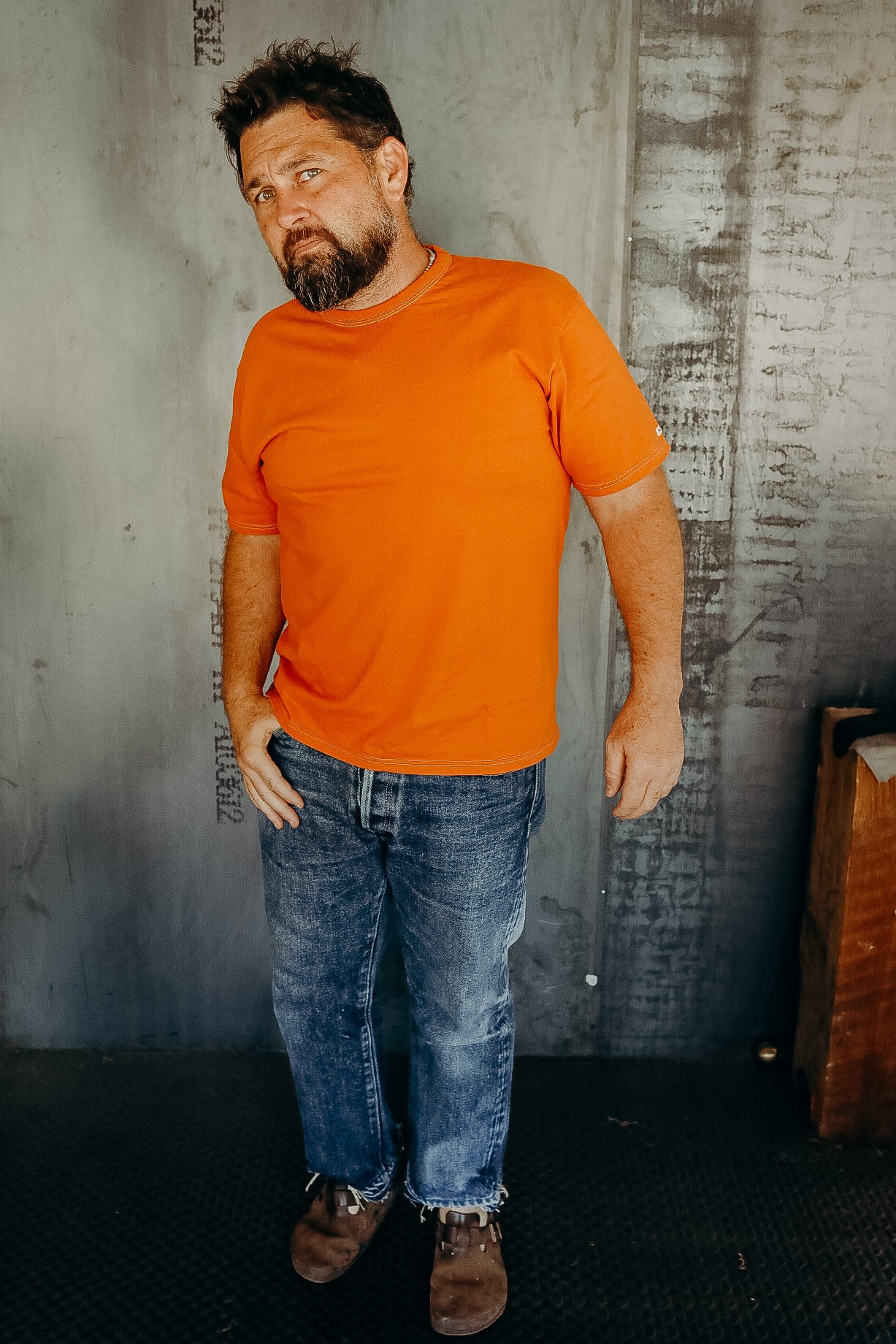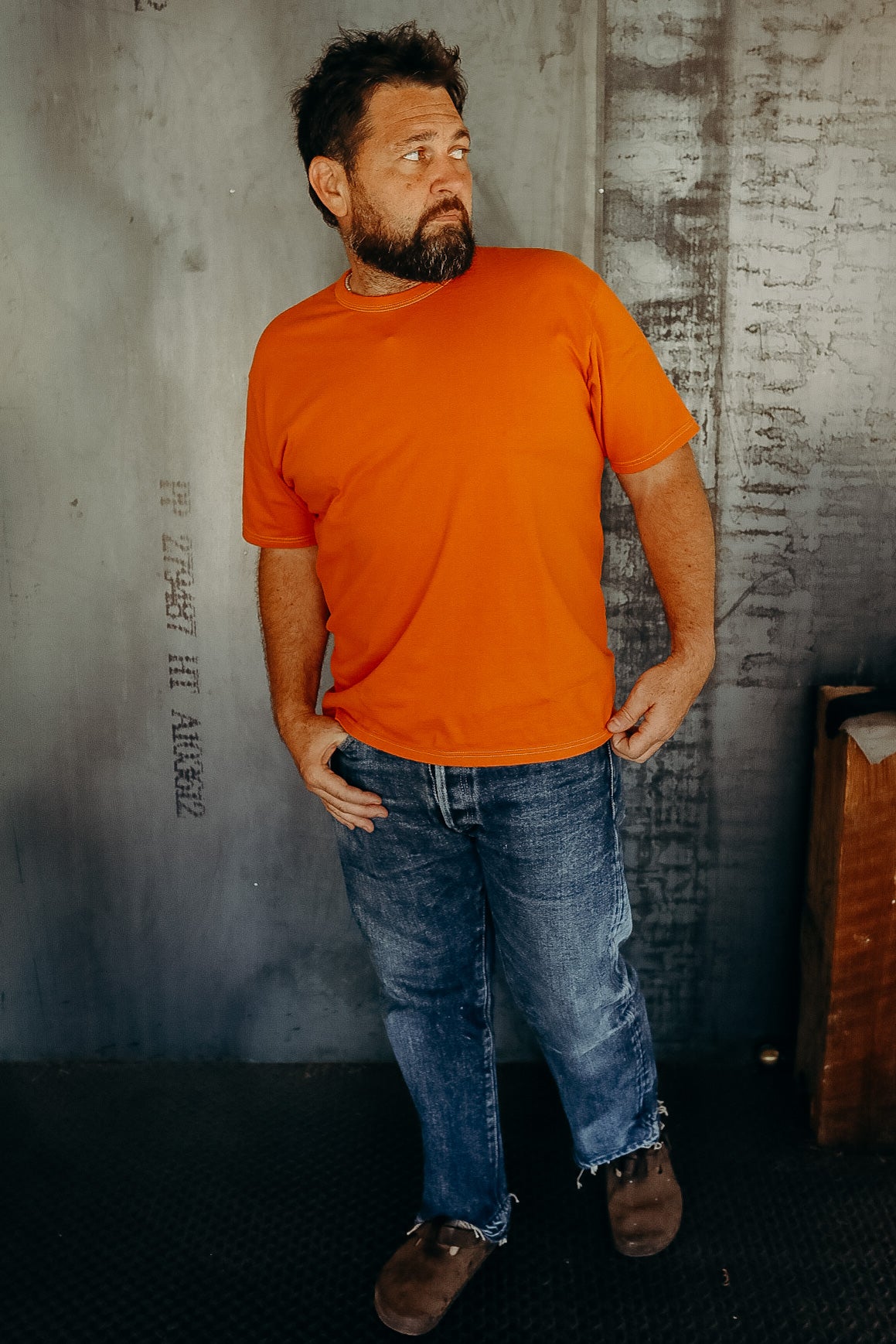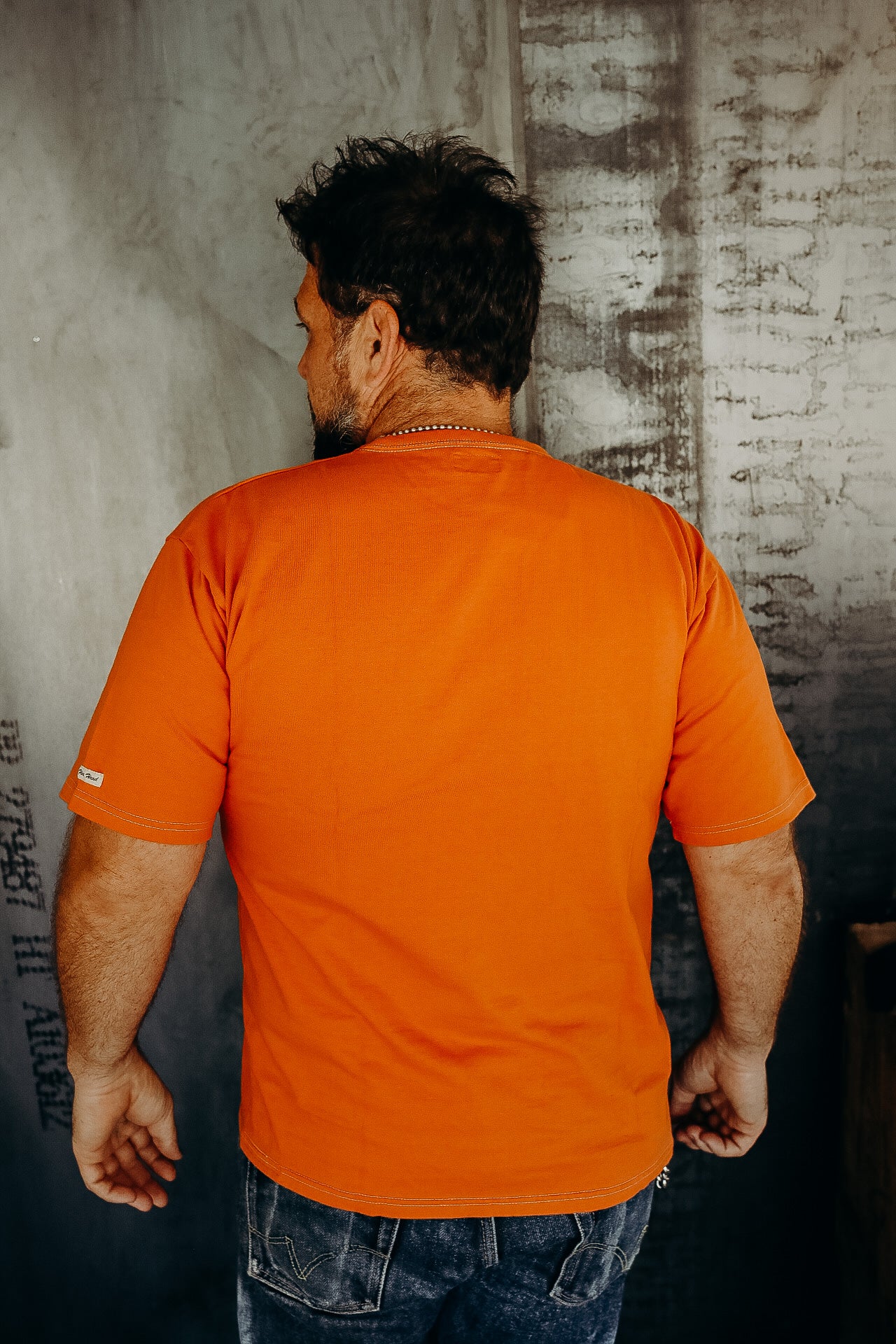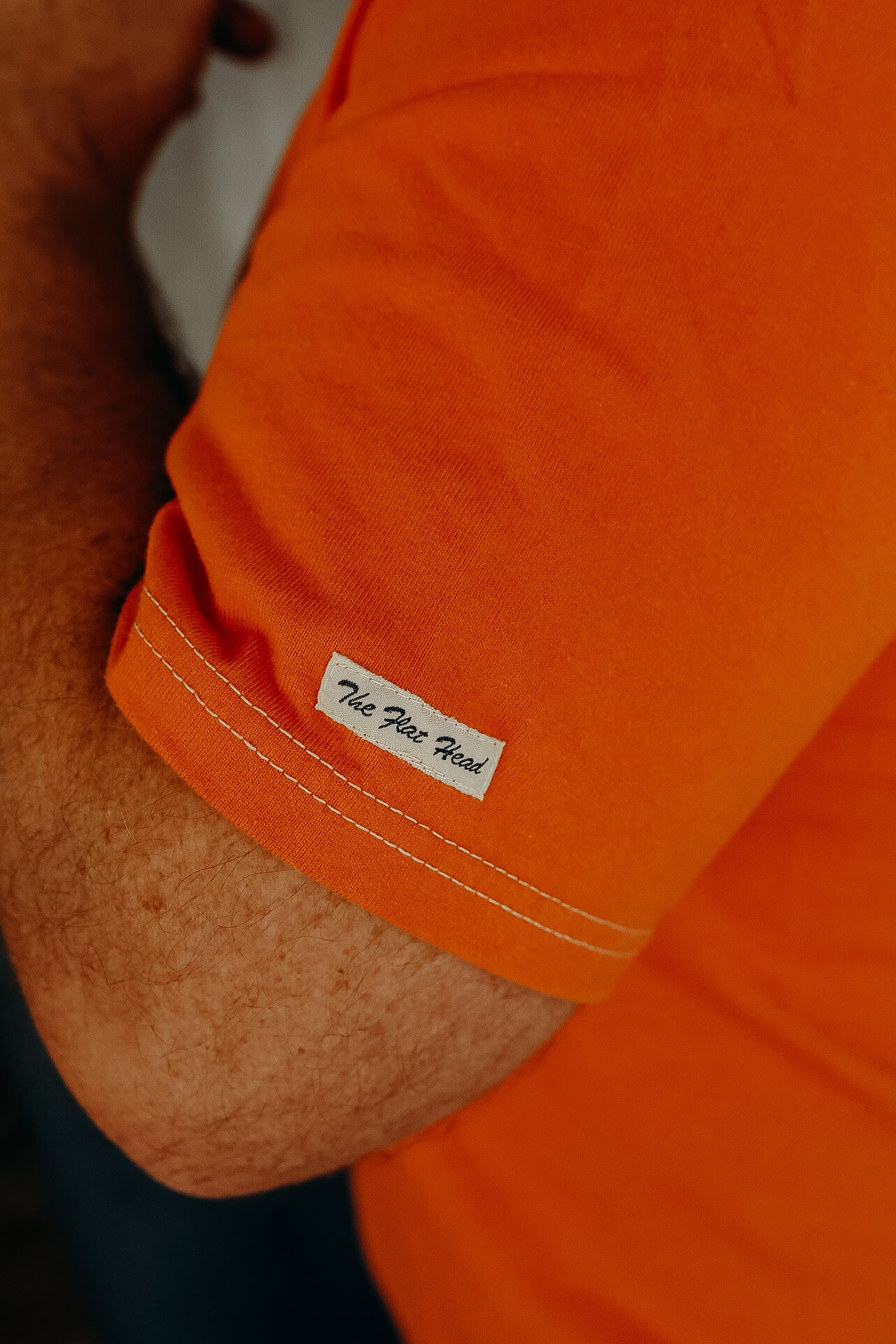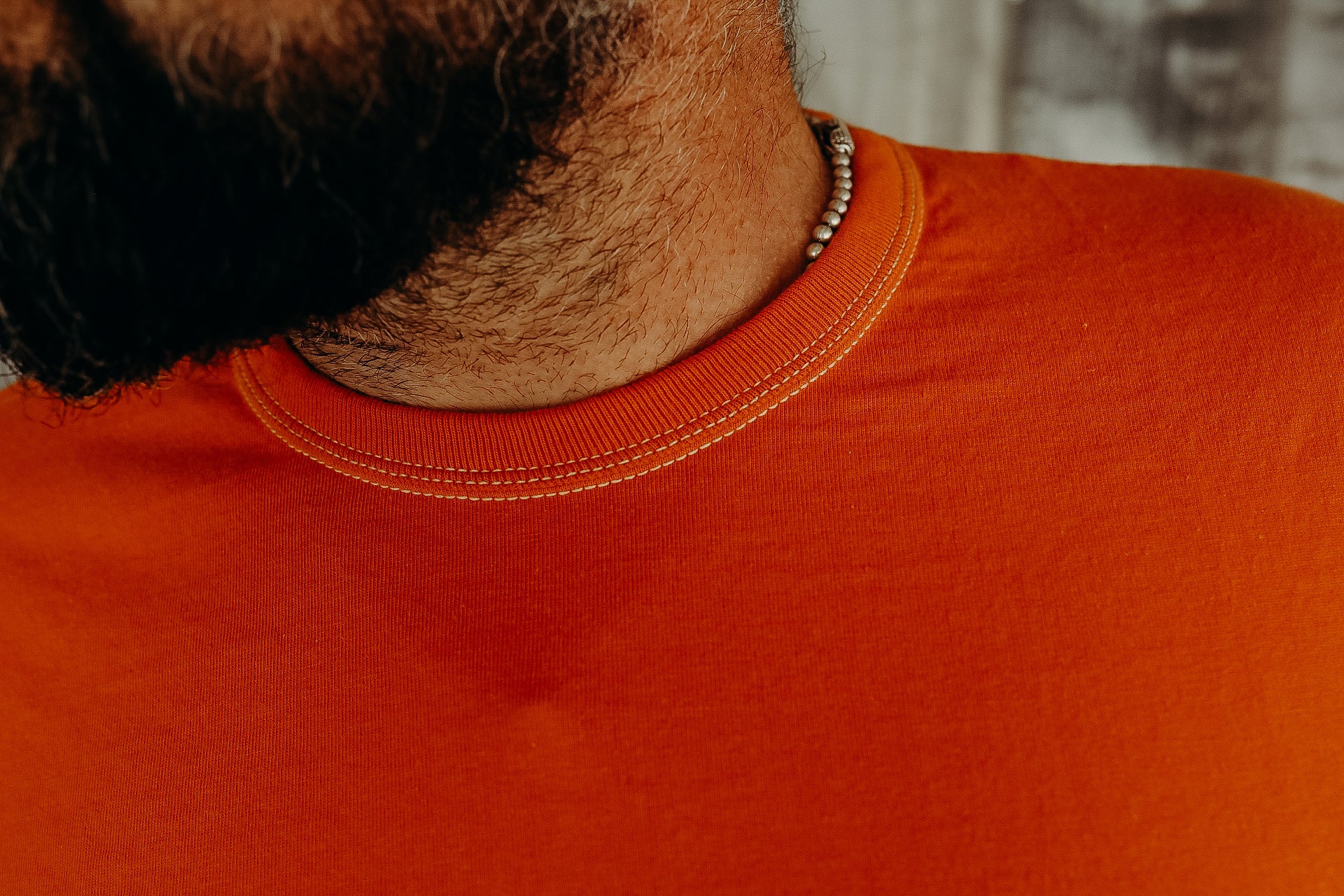 T-SHIRT - THC PLAIN- orange
The "THC" series of T-shirts representing flat heads with a strong neck and a durable body.
A T-shirt with excellent durability that uses a neck that does not stretch easily and a tightly packed fabric that is sewn with 20 thread to remove one of the three needles. The more you wear it, the more it will become familiar and the texture will increase.
In the 1950s, when natural fabrics were the mainstream, there were various sewing techniques that were ingenious to give durability to clothing.
Among them, the technique that was considered to be the highest peak was the technique of placing two of the three needles on the rib and removing the remaining one from the body side. One thread was intentionally removed from the body, and the difference in shrinkage rate that occurs when the rib and body are washed and dried was synchronized with the two threads left on the rib and the three threads on the back side, and the shape was maintained.
Domestic | USPS Priority Mail
FREE for orders over $200 / $11.99 Flat Rate for orders under $200
International |  International
$40 Flat Rate to Canada & Mexico /